Happy Friday, which is also International Asteroid Day, National Meteor Watch Day (a bit of overlap there, as an asteroid becomes a meteor when it enters the atmosphere), and International Day of Parliamentarism, a good day to say that the if you're a liberal/socialist/left-leaning person and skipped the 2016 election because you weren't a fan of Hillary, you should really think about your choices because this week we lost Affirmative Action about a year after we lost Roe v Wade. We screamed that a Trump presidency would affect the court and erode basic human rights.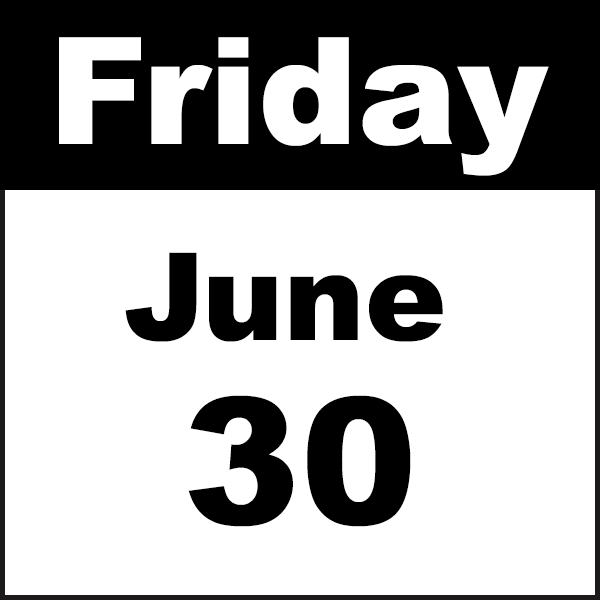 It's been a wild week, culminating in Molly the Jeep being towed due to a seized/destroyed alternator. That was a sound I'd like to not hear again. Luckily she was in the driveway and not in a parking lot or on the side of the road. After the towing we went to see Indiana Jones and the Dial of Destiny (great movie, don't listen to the haters) and today Mom and I went down the shore for the salty air's boon to our mental health.
This week I think I perfected homemade cold brew coffee with concentrate made with the OXO Cold Brew Coffee Maker. I use 2 oz coffee concentrate, 2 oz water, and a sploosh of homemade vanilla sweet cream over ice. It's delicious.
Time for the Friday 5! This week's theme is It's a Good Time for the Great Taste, which is an old McDonald's jingle.
What lies somewhere Beyond the Sea?
Years ago when my tooth broke out of my mouth, I took it with me to the beach and tossed it into the ocean. So, my tooth #7.

When and where did you last have a Splish Splash?
(the theme this week seems to be Bobby Darin songs but I'm not sure how the McDonald's jingle ties in) A pool at Walt Disney World in September, 2022. I'd love to have more regular access to a pool. Above ground pools are so reasonably priced now and don't take professional setup but I do not in any way, shape, or form want to be responsible for taking care of a pool. I do not want to scoop up bugs, deal with algae, or measure out chemicals.

What do you do Early in the Morning?
I think of a few things I'm grateful for, and then I complete the day's Wordle puzzle before I get out of bed. I'm not as obsessed with streaks as I am with the NYT Crossword puzzle (current streak: 90) but it's a nice way to wake up my brain.

Who is your Dream Lover?
Someone who can fix cars and maintain an above-ground pool. I'm in a very practical phase of life.

(MAC TONIGHT! Inspired by Bobby Darin's Mack the Knife! Clever clever clever!)

What proves You Must Have Been a Beautiful Baby?
My mother's first-person account.
June's my favorite month and I'm sad to see it go.
---
Good news! If you're a regular reader but forget to check in, you can subscribe to a once-a-week email with links to that week's posts! Click here to sign up!