Happy Friday, which is also National Cocktail Day, National Chocolate Covered Raisin Day, and most notably, National Cheesesteak Day.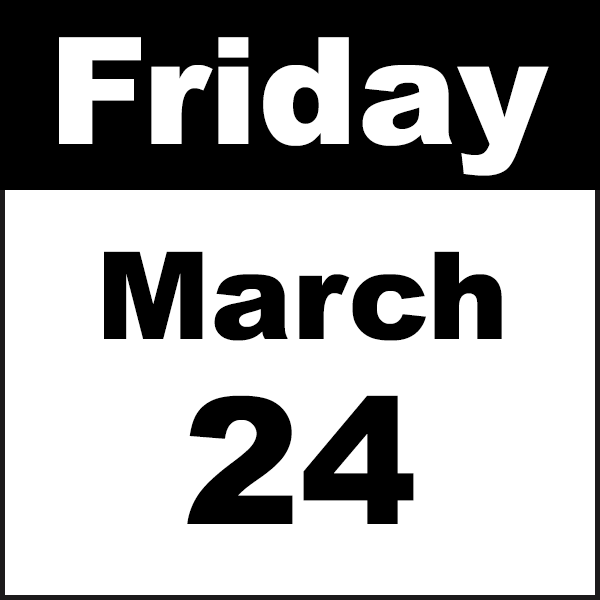 It's also the day before I travel to Austin, TX for TNP's Big!Annual!Conference which kicks off on Sunday. I'm my usual mix of excitement and worry. Most of the packing is done, and that which isn't packed is on a list to be packed. I'm going to try to be a carry-on only traveler this time not from fear of having my bags lost but not paying for a checked bag is one less charge I have to keep track of for an expense report.
I have feelings about Texas, but I'm a realistic Leftie who understands that if you cut out every state, business, and person you disagree with, you end up lonely and changing nothing. Plus it's not fair to the people who live there and also disagree with the government.
If you've ever been to a conference as an attendee or as an exhibitor, you know that it's not difficult to build in some free time to see the city you're in. However, if you've ever worked a conference, you know that the days are long and tiring and free time is rare. This is my second trip to Austin and have two goals for this trip: 1) see the bats again, and 2) see if I can swing over to Practice Yoga Austin for a shirt. That's Yoga with Adriene's studio and I thought it would be cool to see it, even if I won't be able to take a class. A breakfast burrito would be nice, but I start work at 6:30am every day and my breakfasts are whatever is in the staff room.
I have so many loose ends to tie up today. I hope to be awake for Movie Night, but we'll see. Speaking of movies…
Time for the Friday 5! This week's theme is C1IN9E8M6A, which looks to be about movies from 1986. Let's go!
What would it take to get you to go Back to School, and what would you study?
I'm not even sure. Earning my CAE was quite an undertaking. I sometimes consider getting a MBA, but … eh? It's a lot of money.

What was pleasant About Last Night?
Just hanging at home with WM and the dog, idly reading (Atomic Habits) and keeping a half an eye on a Battlebots rerun.

With whom do you get along very well despite having almost Nothing in Common?
WM and I are very different creatures. <3

What looks Pretty in Pink?
Stephanie Hsu looked gorgeous at in her pink Oscars gown.

What interesting sight do you see daily on The Voyage Home?
I went to the office on Tuesday to have lunch with a friend whose own in-office day is Tuesday. I've been taking the train home for over a decade now (The New Place isn't that New anymore) and it's always magical to speed over the Delaware River and through the little towns that have stations along the line. I think the most interesting part is seeing the backyards change through the seasons from winter stillness to spring gardens to summer water toys and grills to piles of autumn leaves.
And that's all! I'll be back home Thursday afternoon. I'm not sure if I'll be able to blog while I'm away, because I'm only taking the work laptop and I feel weird blogging from that machine. I also have very little patience for blogging from my phone, so Instagram is your best bet if you're obsessed with seeing photos of inside a convention center. Wordless Wednesday is already written and scheduled.
---
---
Need some more email in your life? If you're a regular reader but forget to check in, you can subscribe to a once-a-week email with links to the week's posts! Click here to sign up!