Happy Friday!
It's the weekend and the Eagles are in the Super Bowl. And y'know, I'm not much of a football person and for years I actively hated the team but there are so many people who will be happy if they win that I have to say GO BIRDS. Wednesday was our monthly one day in the office (le sigh, le sigh, you know how I feel) and we had Philly-themed food for lunch AND received Eagles tees. TNP still knows how to woo their workers.
Murphy had a blood draw yesterday (which I wouldn't be able to easily do this trip every 3 weeks if I were still working at the office, so the conveniences are there) and he is still doing remarkably well. His red blood cell count is exactly where it should be, and so we are tapering down his steroid to 5mg a day! For the record, he started out at 30mg in November. His energy level and appetite are great. We are so stinking happy. We also hope this is his last expensive health problem.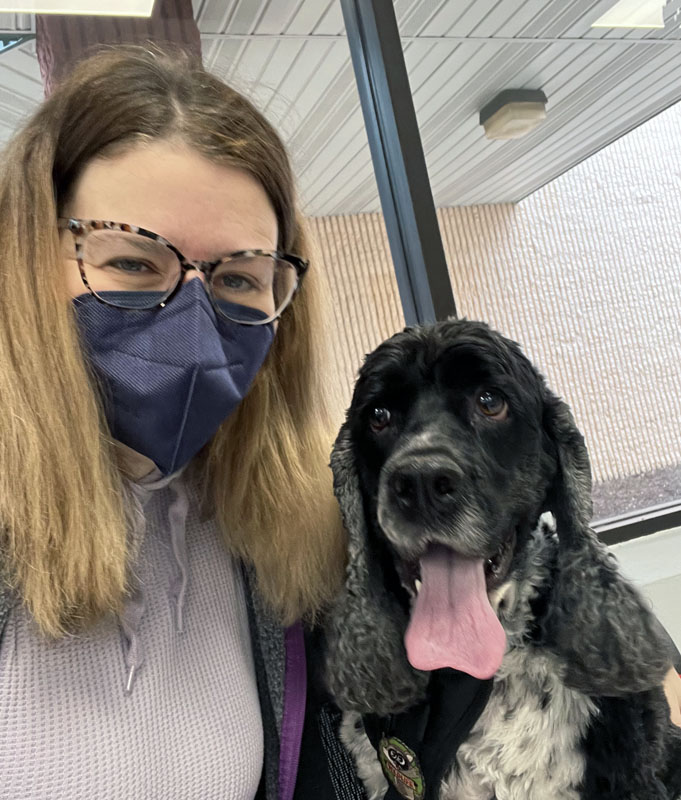 Onto the Friday 5! This week's theme is In the Pit.
When did you recently pass the baton to someone?
There's a project I REALLY wanted to do simply because I wanted to learn something new with data processing, but because of my new managerial duties, I couldn't find the time. I sadly had to pass it off.

What do you wish you never fiddled with?
I kind of wish I never dyed my hair. I started so long ago with Sun-In and its ilk. If I had let myself sit with what everyone called "dirty" or "dishwater" blonde hair would I have learned to love it? I tried growing it out years ago but the roots just looked too bad against the dyed part.

What do you plan to reed in the near future?
(Reed? OH! it's an orchestra pit!) I borrowed the first Bridgerton book from the library. It's called The Duke and I and it's the book that the first season of Bridgerton was based on. That season was FIRE. I had to drag myself through season 2 (Anthony/Kate) and didn't even finish because the smolder was constantly being derailed by the stupid Featherington cousin and derpy Edwina storylines. I was hoping Benedict would be season 3, but instead I have to suffer through Penelope and Colin first.

How's the weather in your neck of the woods?
Unseasonably warm! It went up to 58 degrees today, warm enough for me not to wear a heavy coat while mucking dog poop out of the yard during lunch.

What have you lately been nuts about?
I have been loving Slay the Spire. I can jump in and out of the game easily and it has just enough grind and randomness to it that I'm challenged but not frustrated. It's lightweight enough to play on my Surface so I'm not tied to my PC to play. I'm also really into Devils hockey now. They are having a fantastic season and while I don't think they'll go all the way, I might get to see some playoff hockey this year!
---
Good news! If you're a regular reader but forget to check in, you can subscribe to a once-a-week email with links to that week's posts! Click here to sign up!