For a few reasons I hadn't felt much like crafting for months. I bought the cutest Halloween dies, colored and cut a bunch of bats which ended up tucked away in an envelope for next year. I bought even cuter Santa dies and they didn't even make it out of the packaging.
While I'm never the best at my craft-of-the-moment, I recognize that it's good for me to tap into my creative side. One evening while rotting my brain away on TikTok, I saw a video about junk journaling. People who junk journal use papers, stickers, stamps, and other ephemera to create themed pages in books. It's like scrapbooking without the personal photos and keepsakes. I was a little bit inspired. I already had papers, stickers, stamps, and dies, so back in January I ordered a small packet of vintage nature-based ephemera to use in Valentine cards. As always, eBay pulls through.
My package was filled with many old cards, stickers, and pages torn out of old books. Including poetry and sheet music. Hmmm. For this set of cards, I cut the pages down to my card size (4 1/4 x 5 1/2), tore some scrap paper that I already had, glued it to the front of card bases I already had and I think they turned out pretty well! Since these cards are already out in the world, I can share some photos.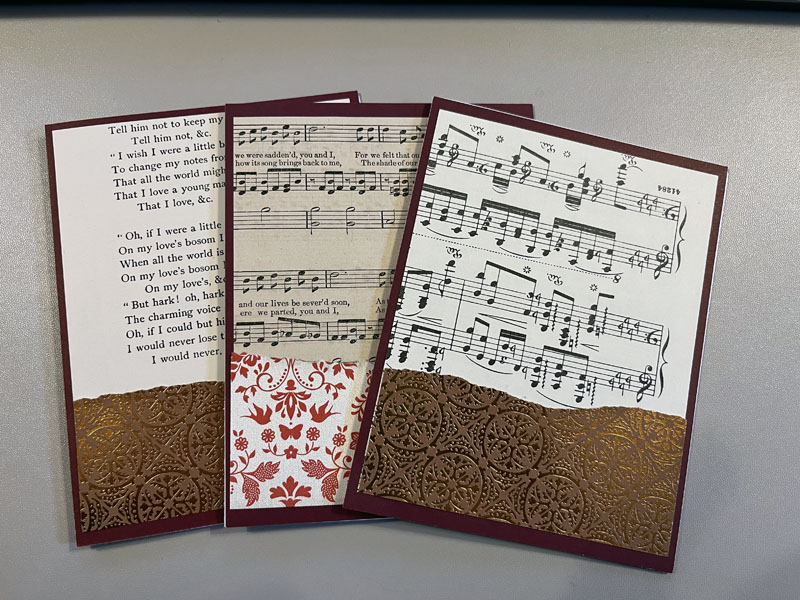 If I wanted to be more spendy, I'd have bought a Valentine's Day sentiment die with a serifed font but I am not a graphic designer. I'm just happy I had ink that sort of matched the maroon I was using as a background.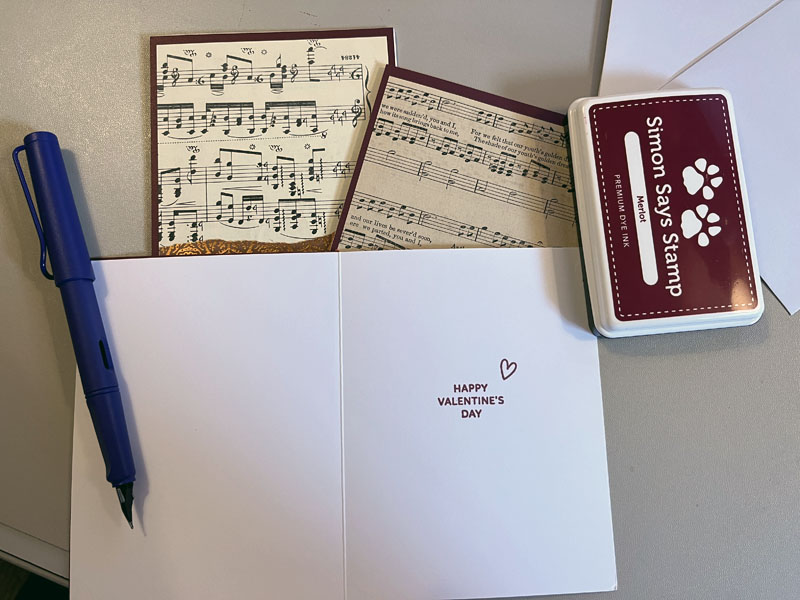 Already I have so many ideas on how to combine more pages with the supplies I already have, and I'll definitely have enough for March cards. All I have to do is remember to join the monthly card swap.
Another terrible thing TikTok has done for me is shown me jewelry crafters. I still have all of my beads and wire and jewelry-making tools and once in a while I'll hold some beads in my hand and think, "now you have a garage to solder in." Stay away from craft TikTok. Stay away….
---
Good news! If you're a regular reader but forget to check in, you can subscribe to a once-a-week email with links to that week's posts! Click here to sign up!