Here are some photos and thoughts from April that were a little thin for their own posts.
Nephew A turned 7 and is predictably into Minecraft. Look at this creation! It even lights up and the pick is removable.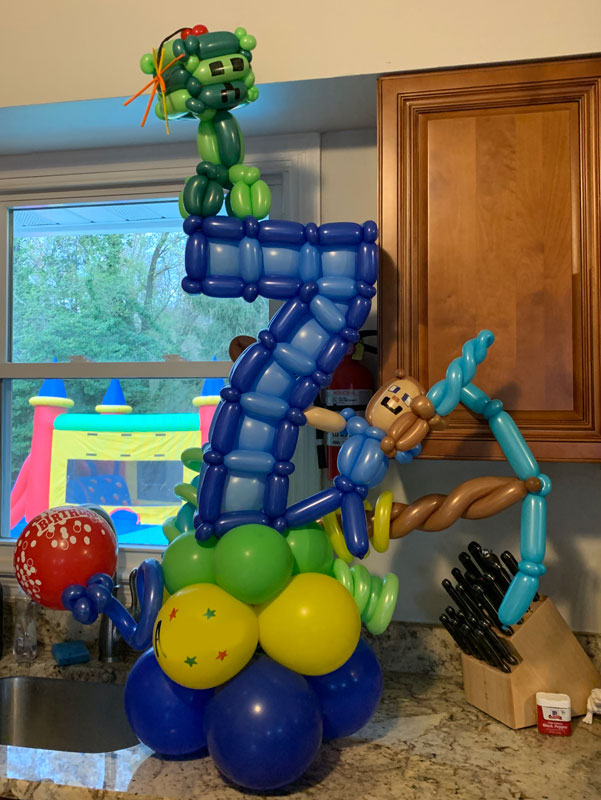 I ended up buying him a slime kit which he seemed to like, and two graphic novels, which weren't received as well but a kid's gotta read, like it or not. And then I mangled myself in the bounce house.
My cousin's body was brought home from the Marshall Islands, and his hometown held a hero's homecoming for him. We lined up on either side of the White Horse Pike with flags as the hearse and its police and motorcycle escort took him to the funeral home.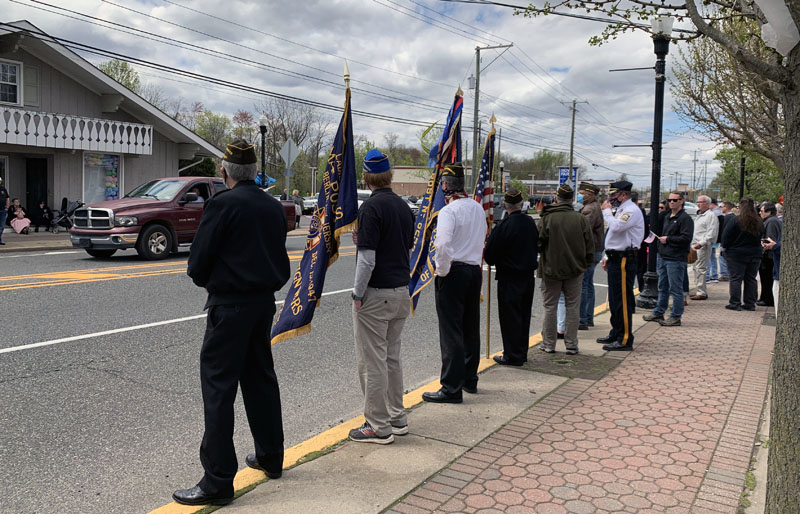 I still am untangling my own feelings about how all of this went down and if you're thinking you know what happened there you're probably correct. If you care one ounce about supporting our troops, you'd do your best to make sure that they never have to experience the hell that is war.
Our porch chipmunk, Dale, returned. The post I linked there is all early-pandemic despair. I want to go back in time and hug me.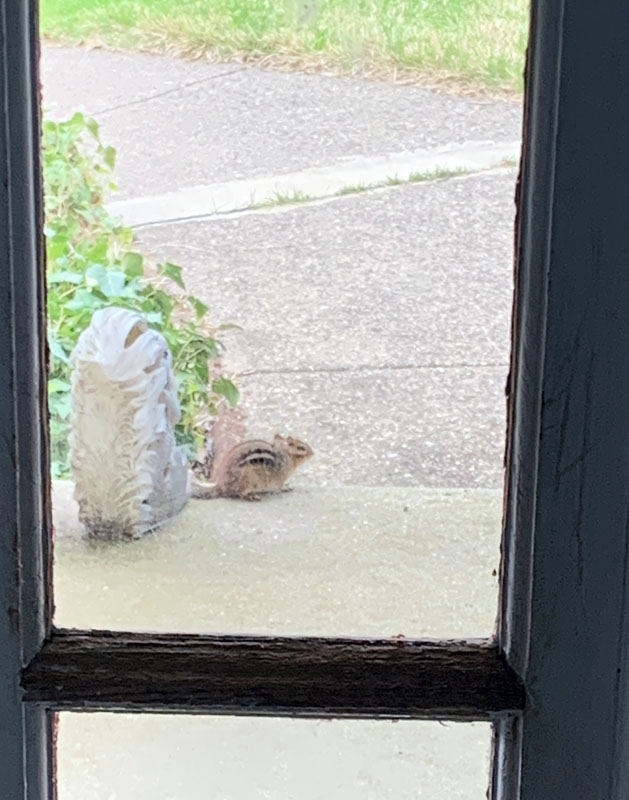 WM and I went to the library's book sale and I purchased a heap of nonfiction. I'm excited about the grilling book, because I have this (self-imposed) idea that only men grill. I have literally no idea. People say, "just put meat on the grill and cook until it's done" but it's a completely new cooking medium to me. And to be honest, I'm not very adept with the traditional cooking mediums.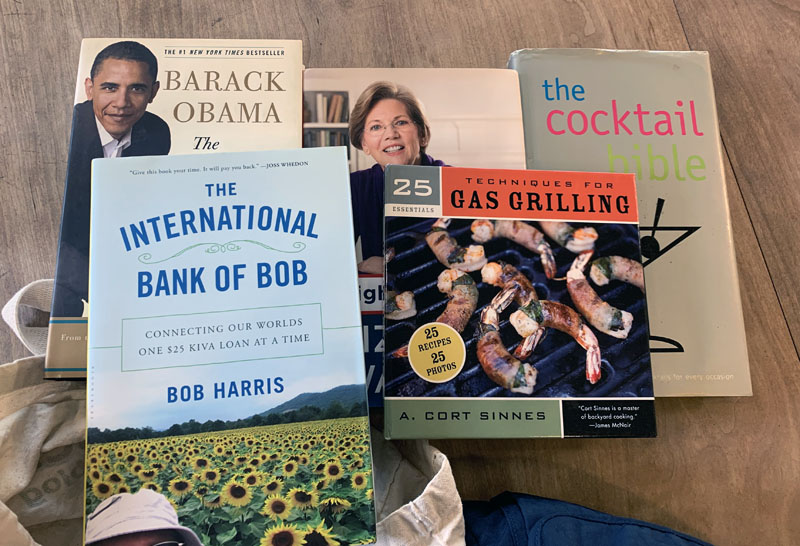 My favorite memes of the month: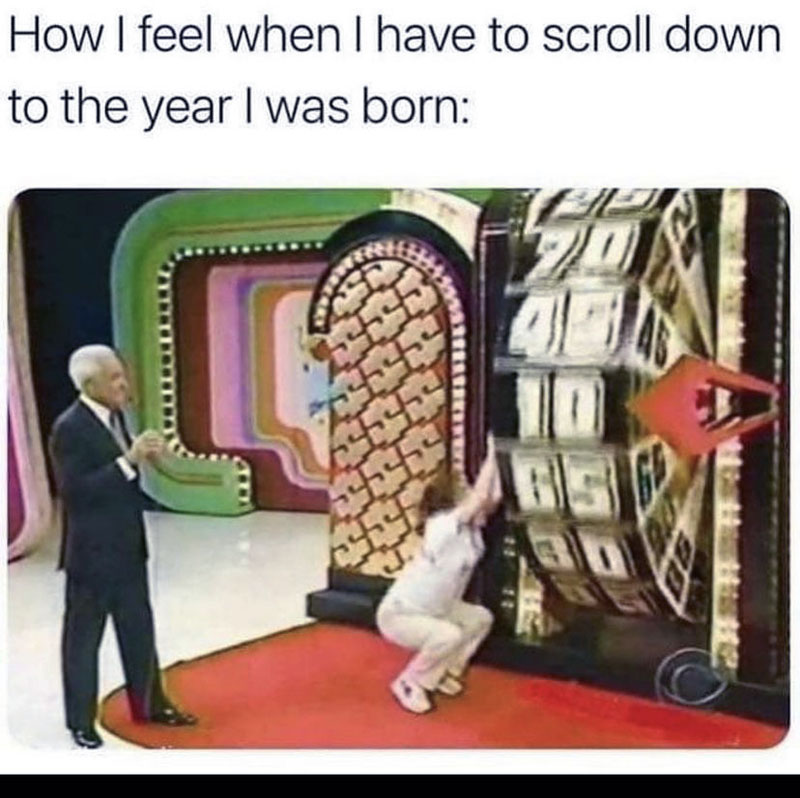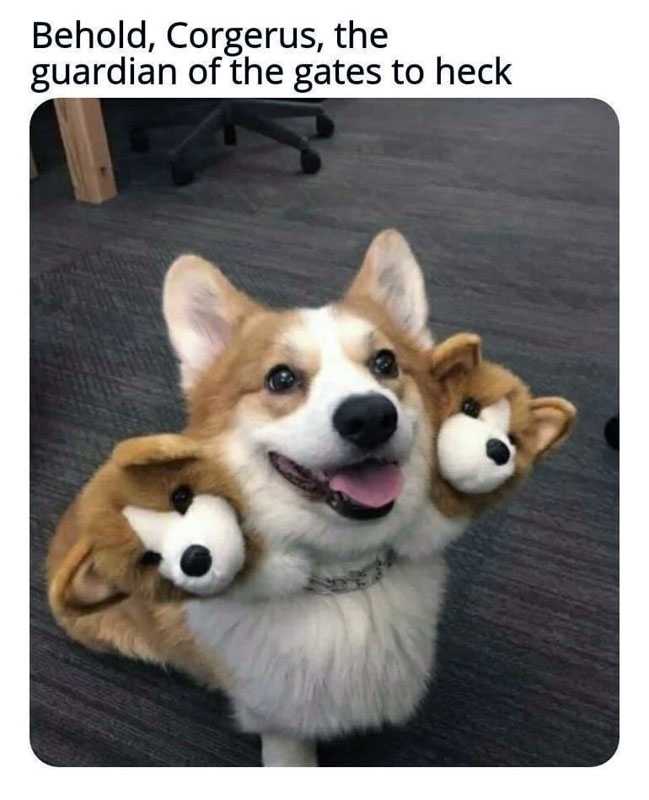 We still do not have a third dog, btw.
The NYT Crossword puzzle streak, as of the end of April, is 131. I took a weeklong break from Duolingo because I was starting to dread it.
Today is the first day of TNP's Big Annual Conference. It's all virtual this year (naturally) and this is all new to us so please keep us in your thoughts and prayers as we try to be chat moderators and zoom facilitators for an audience of thousands. It is so much easier to do this all in person.
---
Good news! If you're a regular reader but forget to check in, you can subscribe to a once-a-week email with links to that week's posts! Click here to sign up!