Last summer I had a crazy idea — I decided to sit for a professional exam that, if I passed, would certify me as an association executive. I'd have initials after my name on LinkedIn! I am already an association professional and no letters or lack of letters can change that, but my scope is currently a bit narrow. I know a lot about one facet of association management, a little about another, and cursory info about the rest.
Even I sit for this exam and fail miserably, the reading and studying would make me a more rounded professional. I'll need to register by mid-September to take the December 2021 exam.
Because I'm me, I'm nervous about taking that step and committing to the exam. Therefore, I decided to boil a frog. (The frog being me.) I purchased the 2 larger of the 5 recommended books and have begun to study. By the time I make it through these two big books I'll be so far along that registering for the exam will be the natural next step. Right?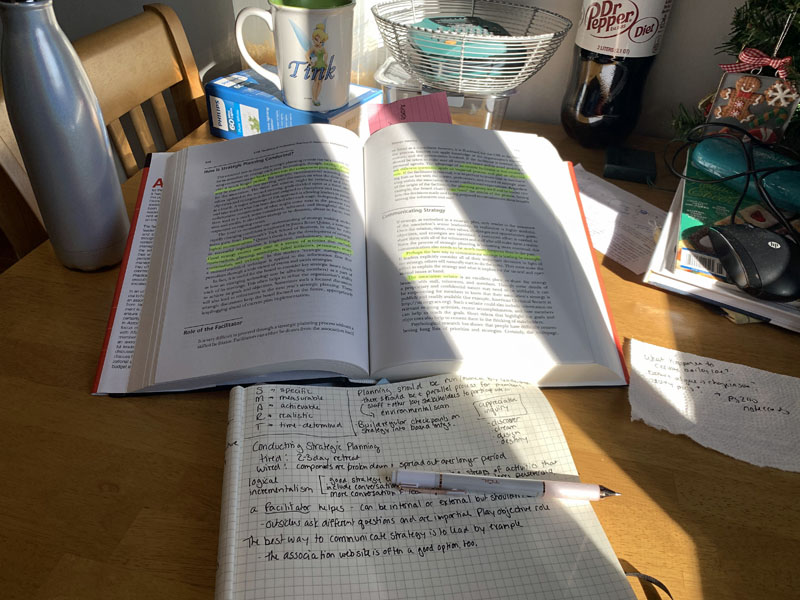 But I haven't studied for anything in a long time. Clinton-era long. No, not even THAT Clinton…the one before her. And have I mentioned how huge and dense these books are? After a very rough start which looked like this…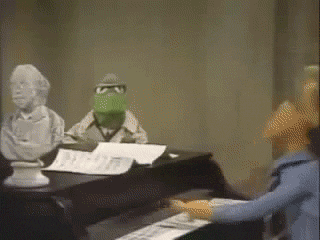 …here's what's working for me.
Day 1 of the cycle, I then read a chapter fully, highlighting the passages that I think are important. Vocabulary, concepts, theories, and any word that I have to look up. Example: drayage.
The next day, right after work, I'll get my notebook and review the chapter, taking notes on what I've highlighted. Because I'm easily distracted, any ideas that come to mind while I"m taking notes are scribbled onto a piece of paper or napkin.
Then I skip a day.
The next day I read the next chapter.
My goal is to get to a point where I'm not skipping a day in between chapters. And to register for this exam in September. And then pass the exam.
If you've been in a similar boat, studying for something after a lifetime of not studying, feel free to drop your tips below or email me at kim (and then the at sign) kimberussell (DOT) com.
---
Good news! If you're a regular reader but forget to check in, you can subscribe to a once-a-week email with links to that week's posts! Click here to sign up!