Happy Friday from my day off, which is being spent in the same place as where I am when I work. I took today off because I'm supposed to be receiving my first COVID-19 vaccine. ALAS…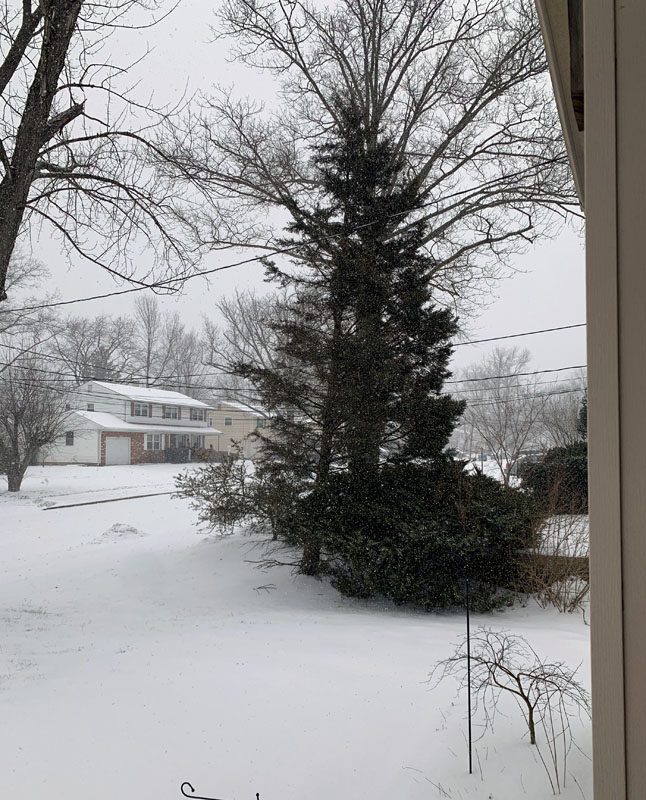 We have had winter storms here for the last 3 Thursdays and this was no exception. Because of this … mess … my vaccine was rescheduled (automatically!) until next Friday. I'm not taking next Friday off – I'll just zip out there and back and call it a lunch hour. Kim of last April would have been crying for a week about it. Kim of this February sighs and keeps on keeping on. I'm lucky to be getting one this soon anyway.
And I'm also lucky to be living in an area that is (mostly) prepared for winter storms. If you're in place to do so, please donate to the folks in Texas whose leadership is … subpar … on the best of days. Here is a google doc (via Adriene Mishler) with resources for Texans – scroll to the bottom for donation sites. It's easiest to be a Millennial here and use CashApp/Venmo for your donations.
And via Lindsay at Bourbon, Lipstick, & Stilettos, here is how to help Eastern Kentuckians.
---
Fittingly, this week's Friday 5 theme is Brr! BTW, if a month has an R in the name, I'm cold.
What will you remembrr about this past week?
My relief at Mom getting her first COVID shot. My cousin's kid having fat, healthy twins.

What's trying its best to clobbrr you these days?
Inertia. ALL I want to do is … nothing. I'm even having trouble reading again. This darkness of my mood is reminiscent of what it was during the early days of the pandemic. I think it's because March (spring!) is close.

What's going on in the neighbrrhood?
Everybody is tired of shoveling. One person keeps trying to "report" cars she doesn't recognize on Nextdoor. Another caught a meter reader on her Ring camera and wants "info on this guy" – also on Nextdoor. I am BARELY on Nextdoor, except if I need a recommendation on a business and even then you get responses from Moms promoting their sons' businesses, never realizing that it is not very hard to figure that out.

When were you recently required to summon some brravery?
Basically any time I have to leave the house. I'm much better with being out in the world but I lately I've started with the "how do I even drive? I haven't been on a highway since October!" willies. I think "suck it up, buttercup" needs going to be my theme for 2021.

Over what will you happily labrr this weekend?
Most of my seeds arrived (waiting on potato tubers and strawberry starts), so I'm going to figure out when to start them and what kind of fertilizer we'll need. Oh, and I also need to update my SSL (that's what gives me an https instead of http in my blog's address) and I only do that every 2 years so I have to find my documentation. The labrr involved is minimal. It's "upload this thing to this spot."
---
Have a great weekend!
Love,
Buttercup, who is trying to suck all of this up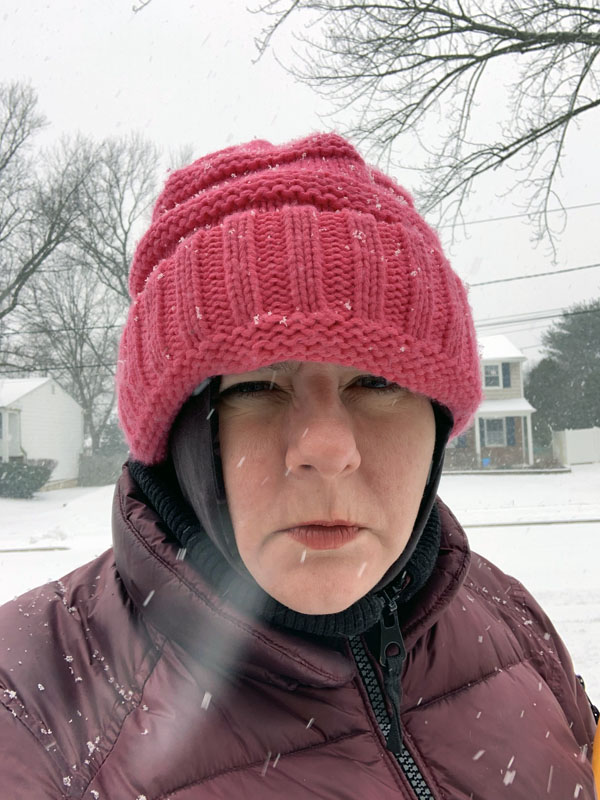 ---
Need some more email in your life? If you're a regular reader but forget to check in, you can subscribe to a once-a-week email with links to the week's posts! Click here to sign up!
---