One of the good things about working remotely is that we don't have to worry about commuting to and from work through snowy weather. Not leaving when it's dark and returning when it's dark means we can enjoy the views.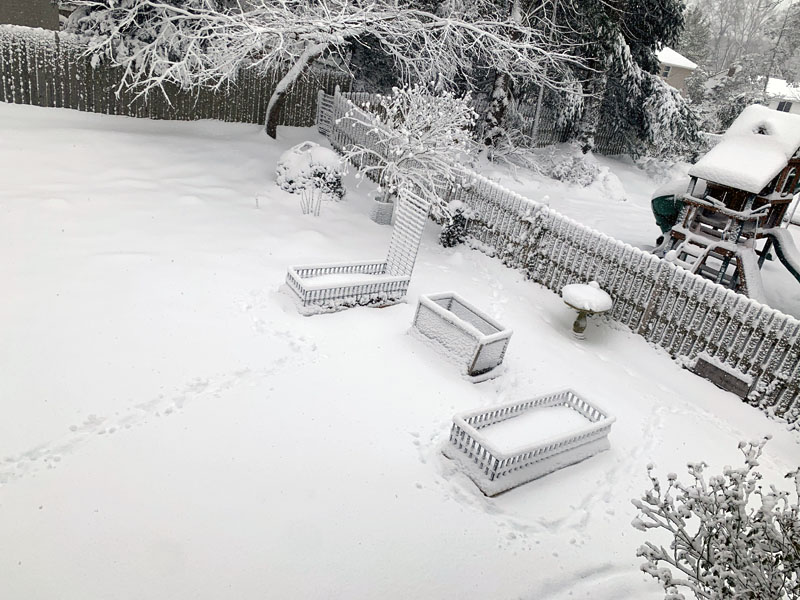 In my county in Southern New Jersey, we received a total of 7.5 inches over two days, which was enough to turn Literary Lane into a pretty winter wonderland.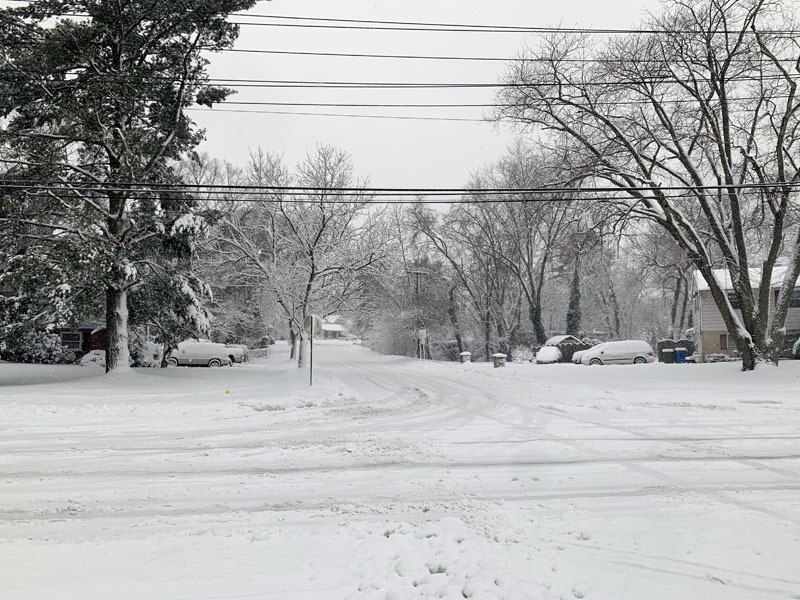 WM, who grew up in Michigan and therefore has many different words for snow, describes the snowfall as: wet, heavy, and consistent.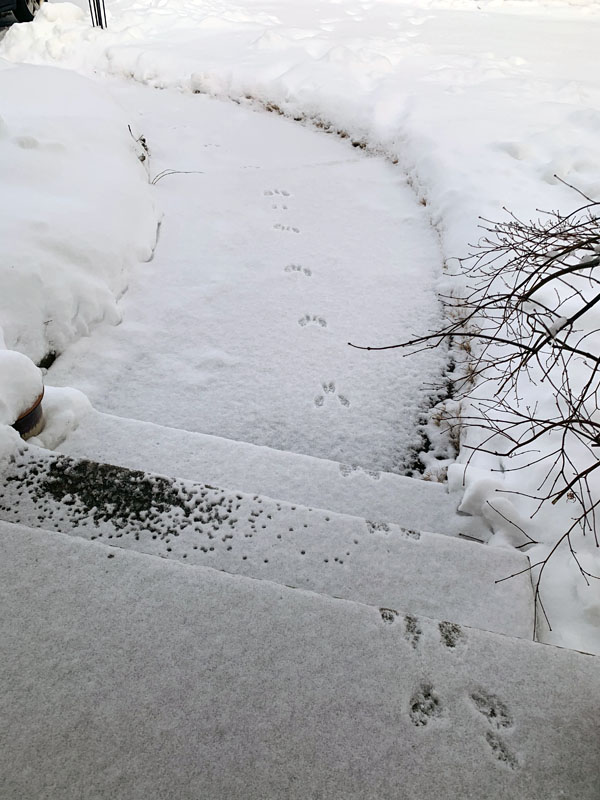 Thankfully we never lost power or more importantly, internet connection. And I even had the time to make a Mickey Mouse snow sculpture during my lunch hour.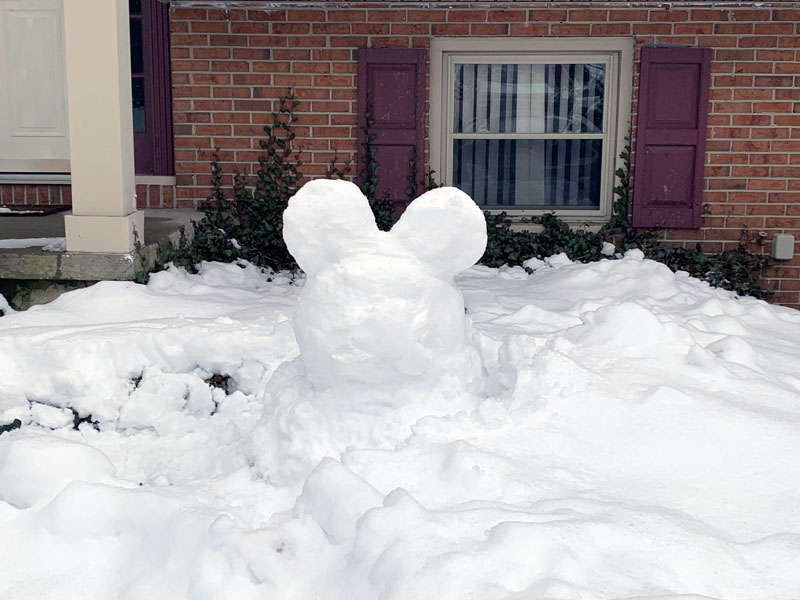 The original version had a nose and mouth, but the nose looked a bit phallic from a distance.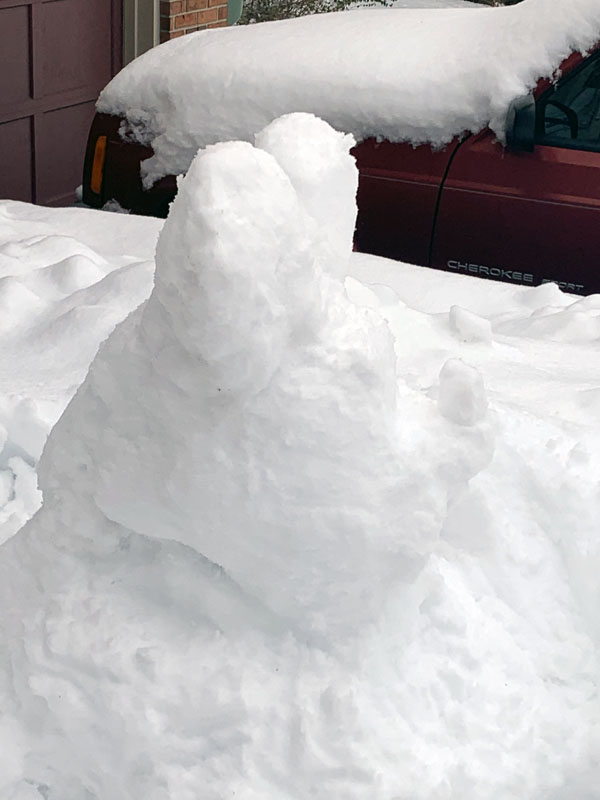 So now that we've experienced the holidays, had homemade soup, witnessed a pretty snowfall and build a snowmouse, I'm ready to be done with winter. Bring on summer!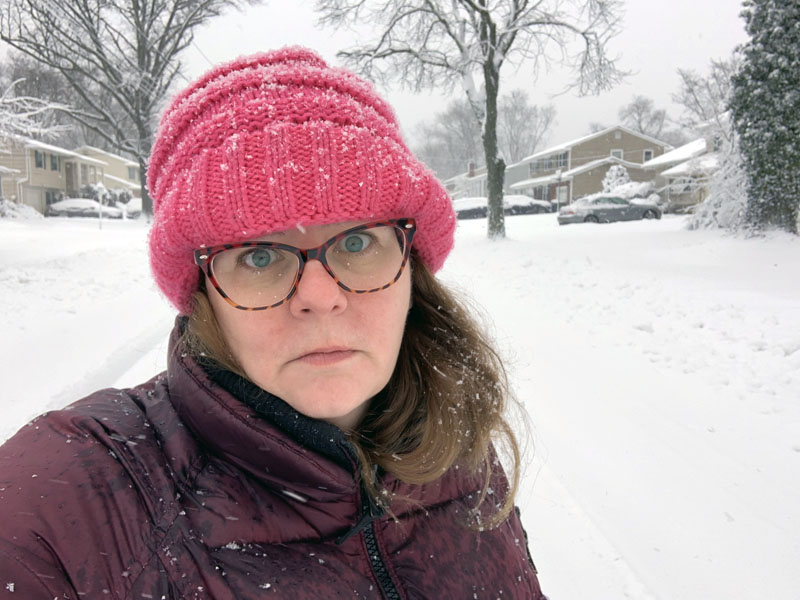 ---
Good news! If you're a regular reader but forget to check in, you can subscribe to a once-a-week email with links to that week's posts! Click here to sign up!