This was on Twitter the other day: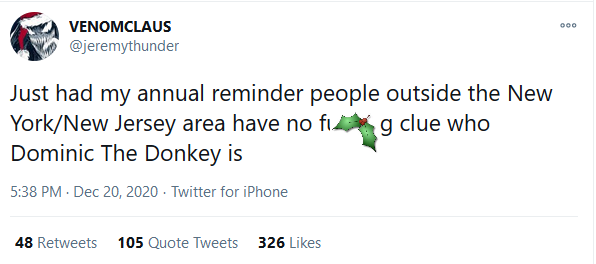 And I was a little bit surprised, but not much, because WM says he never heard of the song (and hated it on first listen). As a highly-diluted Italianish-American, I'm happy to fix this oversight for the rest of you!
Lou Monte is also the esteemed singer of "Shaddapa You Face," "Lazy Mary," and "Pepino, the Italian Mouse." Look them up at your own risk.
Good news! If you're a regular reader but forget to check in, you can subscribe to a once-a-week email with links to that week's posts! Click here to sign up!