WM and I are both working from home, likely until the end of the world. We usually share the office. However, he teaches via Zoom all morning so if I have a morning meeting, I relocate to the upstairs "office annex" aka our kitchen.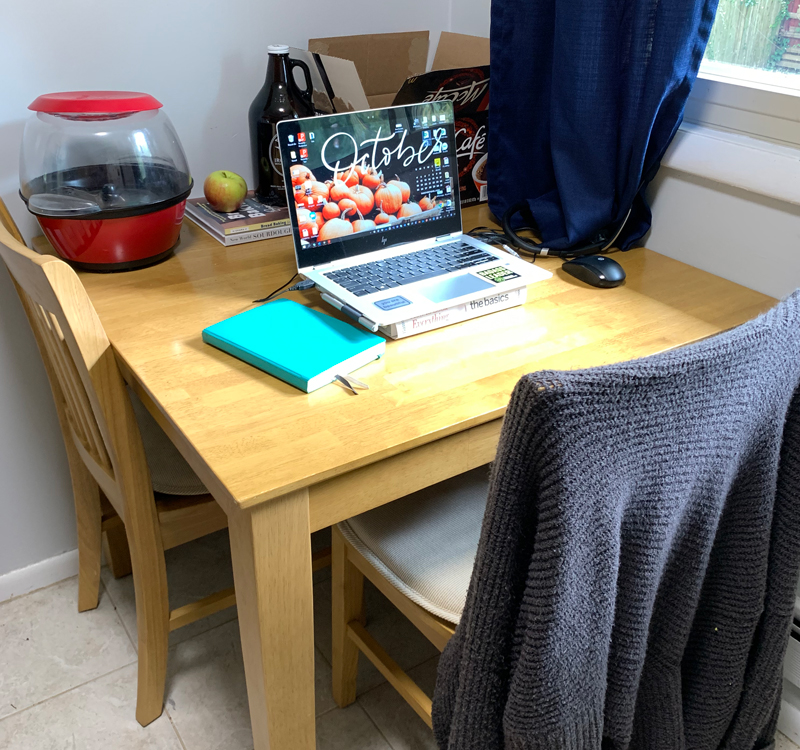 (Every office chair needs a sweater on it. It's mandatory.)
The natural light can't be beat, but my desk neighbors eat all day long.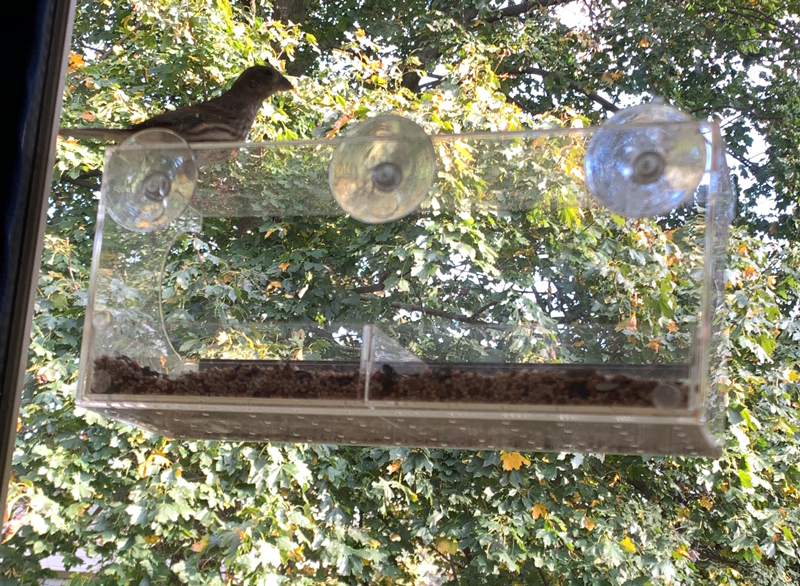 As part of the arrangement, if WM has a Zoom meeting in the afternoon, he relocates either upstairs or to his recliner. Overall, working from home together is pretty nice. We started having our large meal at lunchtime and snackier things for dinner. We switch up running dog interference when the other is on a call. And we're learning about each other's jobs. I know that kids are pretty disinterested in Civics (I don't blame them, I'm pretty bummed about Civics at this point too) and while WM still can't describe what I do, at least now he knows it involves a lot of calls, meetings, and Excel.
**
Brunhild is back with brand new brake lines and hoses, as well as an oil change. And for the first time in my life I paid for a private care inspection. She's good for another two years.
---
Need some more email in your life? If you're a regular reader but forget to check in, you can subscribe to a once-a-week email with links to the week's posts! Click here to sign up!