After about a month and a half of trying to manage Ollie's cough, it turns out he has seasonal allergies. One Zyrtec (actual, human Zyrtec) with his dinner each night is enough to bring the cough mostly into check AND clear his goopy eyes.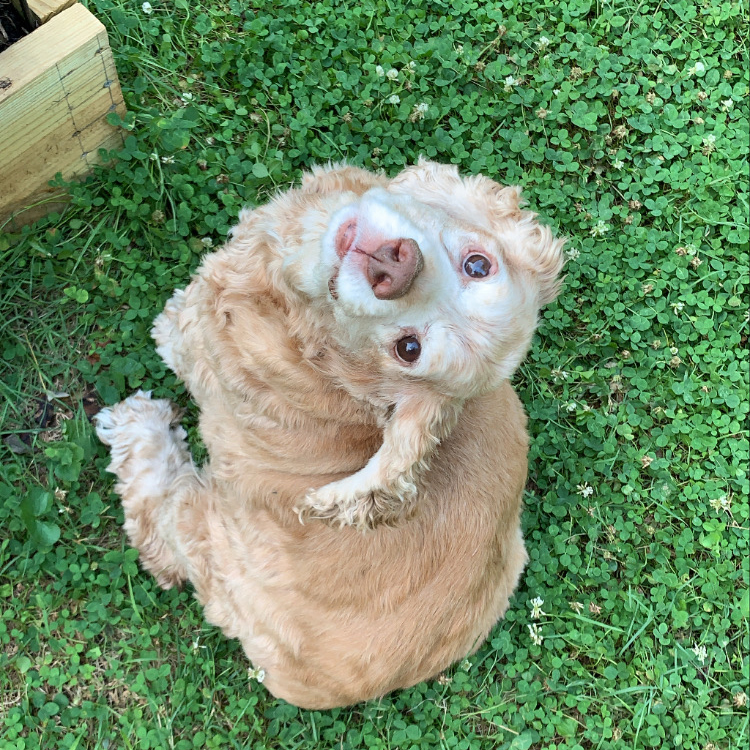 Other than the Zyrtec for allergies, Gabapentin for pain, special limited ingredient food, twice-weekly ear washes, and monthly heartworm/flea treatments, he's a perfectly low-maintenance 13 year old dog!
I love him. He's the Olliest guy I know!