Hooray hooray for Friday!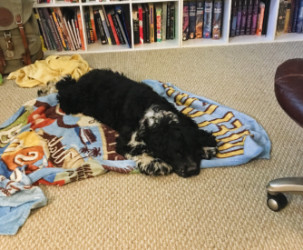 This week's Friday 5 theme is Payday, and it is payday for both Russells today so huzzah for bill paying!
1. From whom did you receive your first real paycheck?
After a lot of cash-only jobs like paper routes and babysitting, my first actual paycheck came from JCPenney when I was 19.
2. Among board games involving the exchange of money, which have you enjoyed most?
I always enjoyed the Game of Life. It wasn't cutthroat like Monopoly (Skip Boardwalk/Park place and build up the yellows, purples and greens!) and you'd laugh at the person who ended up with more kid pegs than spaces in their car.
3. PayDay is the name of a candy bar consisting of salted peanuts rolled in caramel surrounding a firm, nougat-like center. How does it sound to you if you haven't tried it, and how do you like it if you have? Is there a similar candy bar you like better?
PayDay bars are amazing, but the last time I really saw one for sale was in the vending machine at the Courier-Post. But hey, they're for sale on Amazon!
4. When did you last do something nice for yourself just because it was pay day?
A few hours ago I ordered a Kindle Paperwhite. When I purchased my new PC earlier this month, I didn't have the chance to deauthorize the old one in Adobe Digital Collections and then I ended up creating a new Adobe ID for this PC which I had to transfer to my years-old Nook Simpletouch. I downloaded the new version of ADC, but then found out that because my Nook is old I had to go back to ADE 3.0. Even with my new ID and both devices being authorized I can't get any of my ebooks from Overdrive to open – even the ones I downloaded post-new-Adobe-ID. I've been unable to read 3 of my holds that came through and I'm done. I'm done!
WM, after hearing that tale of woe: "Will you buy a Paperwhite already? We are not hobos!"
I chose Nook years ago because it was the underdog, but since I have an Amazon Prime account, a Tap, an Echo, a Dot, and an Amazon Music subscription, I'm already in too deep. The Kindle arrives Sunday. Prime shipping, naturally.
5. What person with the surname Day are you most familiar with?
The first one to come to mind is Morris Day.
I don't think one can have enough of Jungle Love, so here it is again. I may have blogged this before, but for years I heard the lyric, "I drive a little dangerous" as "I drive like Danger Mouse."