Rabbit rabbit! I can't believe it's October already. I'm sure the pumpkin spice cabal is pleased. I've been wearing sweats all weekend, because I'm …
Freezing!: It starts dropping into the 50s and it's like my body gives up.
Sniffling: Because I appear to have caught the ick that's going around work. It was just a matter of time. I work from home tomorrow so I can eat soup and wrap myself in 17 blankets.
Coughing: up dog hair because I did this today: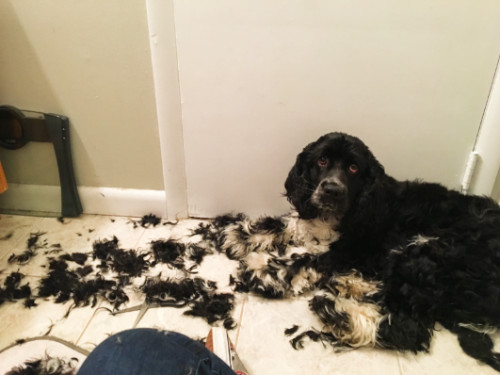 We have always brought Ollie to the groomer but I have a decent trimmer now and I want to see if I can get Murphy used to the home treatment. I'm trimming him to 3/4″ on his body and 1/8″ on his head and halfway down the ears. There are tufts of hair on him that I missed and he won't let me touch his feet yet. Other than that, I'm impressed with my handiwork.
Losing: at Words with Friends. Still.

I downloaded Boggle with Friends because I'm apparently a glutton for punishment. Which also, if your Boggle profile picture is this…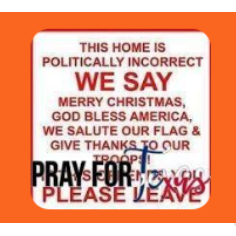 …you're not very inviting as a Match of the Day. I'd probably be unable to resist typing #takeaknee in the chat window before the match started just to see the Donald Duck like reaction I'd get.
Fact: I also say Merry Christmas, support our troops, say God Bless America, eat apple pie, am humble and kind, etc. The difference with me is that if you don't, I'm OK with that.
Planning: my agenda for the PA Conference for Women on Tuesday. Michelle Obama will be there. No big.
Reading: I'm starting Elizabeth Gilbert's Big Magic as soon as I'm done this blog post. I can't quit her or the woo self-help genre. After that is Lincoln at the Bardo which, with a mere click, magically transferred from Overdrive to my new Kindle in less than a minute. No Adobe, no cables, no sideloading.