Today is our fifth wedding anniversary! Who knows where the time goes…
To celebrate our 10 years living together and 5(!!) years married, we bought some gifts.
The the modern gift for the fifth anniversary is silverware. It just so happened that WM bought me a silver locket!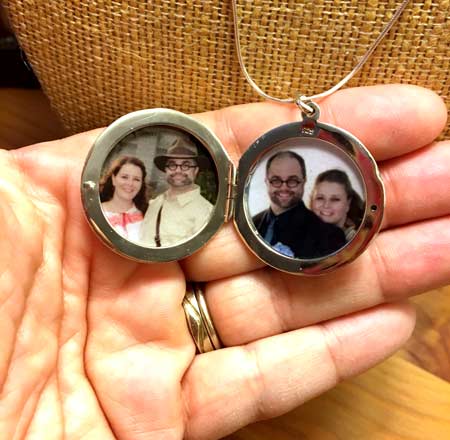 It's a lovely piece and when I wear it, it's difficult not to open it and say "SEE HOW CUTE WE ARE?!?!?" to everyone around me. I resist, though. I'll leave the weird, gloaty stuff to another embarrassing blogger in her 40s.
The traditional gift for the fifth anniversary is wood. Of course, paper is a derivative of wood, so without even knowing it, I nailed the theme. I had a star map made of what the the night sky looked like on the day we were married!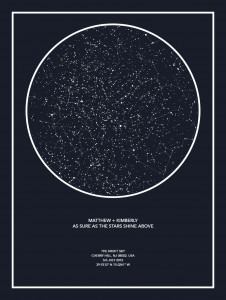 I figure we'll hang it somewhere in the upstairs part of the house, where we hang our classy stuff. Downstairs is where we put our Funko Pop figures and WM's growing collection of Indiana Jones posters.
Disclosure: None of this is sponsored because I suck at blogging. It must be because I don't have "a corona of golden curls surrounding" my head. (hork)