Back in the early 00s I had a coworker in my department who was in his late 40s. I was in my late 20s. All of us in the department would share music together back then by burning CDs. One day he gave me a CD of Jimmy Buffett songs. I politely listened to it, but found the music sad. "It's like he wants to leave his entire life and be by the ocean all day. I mean, I love the shore but I love my regular life too!"
"You'll get it someday," he replied.
A few years later BvP started working working overnights. It was a 7 days on, 7 days off schedule starting on Mondays. I was terribly lonely during those 7 days on and found "Come Monday" on the list of songs I had by then put on my iPod.
"Come Monday, it'll be alright. Come Monday, I'll be holdin' you tight."
As the years moved on life became, well, lifier the melancholy songs clicked and the fun songs became more joyous as I learned how to have more fun in my off time. Much of that involved driving to the Jersey shore and watching the ocean as I crawled through Jimmy's catalog. Radio Margaritaville on SiriusXM became the #1 preset in my car. I had become the over-40 victim of fate. 🙂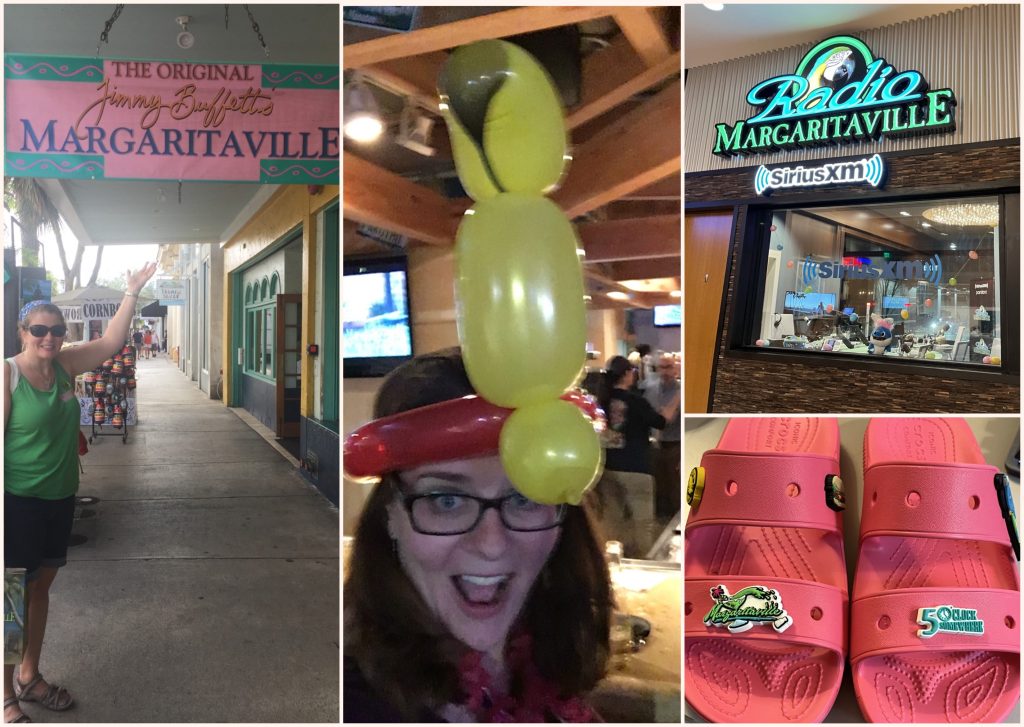 It was "Songs from St. Somewhere" that inspired me to start calling my attempts at backyard resort life "St. Suburbia." Jimmy Buffett became the sound of summer here at the House on Literary Lane.
During the pandemic I listened to Radio Margaritaville often to try to keep myself buoyed amidst the back to back storms of one terrible situation after another. I swore that I'd go see Jimmy when things calmed down. This year was going to be that year, but Jimmy got sick at the beginning of the summer and only publicly surfaced once in July looking very thin. And I kind of knew.
I'm pretty gutted, more than I thought I would be. And thank you, Peter G, for sharing that CD with doofy me all those years ago. You have no idea. Then again, you probably did. 🙂
And those harbor lights, lord, they're coming into view
We'll bid our farewells much too soon
So drink it up, this one's for you
Honey, it's been a lovely cruise
Yeah baby, it's been a lovely cruise
Oh darlin', it's been a lovely cruise

JIMMY BUFFETT, Lovely CRUISE
---
Good news! If you're a regular reader but forget to check in, you can subscribe to a once-a-week email with links to that week's posts! Click here to sign up!