Happy Friday, and my last official Summer Friday of the season. Booooo! I'm not down the shore because it's been raining off and on all day both here and there. Instead, WM and I had breakfast at a lovely twee local coffee shop and then ran some errands. Now I'm having a scintillating afternoon backing up my computer's hard drive and organizing all of the extra charging cables we've accumulated. In other words, it's peak Virgo season here at the House on Literary Lane.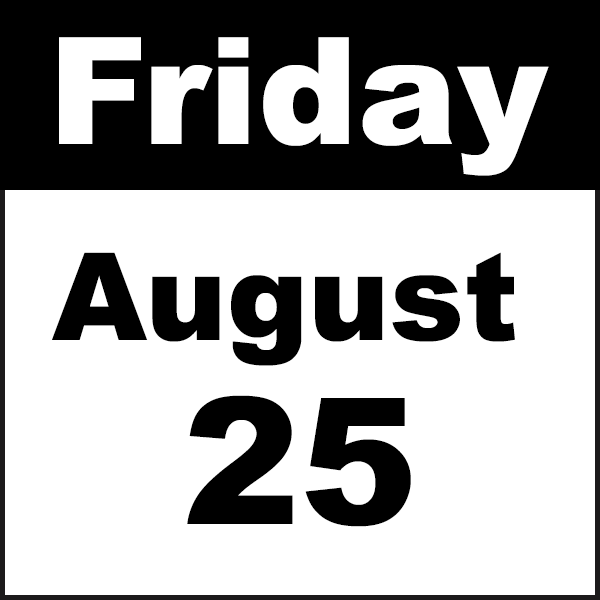 It's also National Whiskey Sour Day, my favorite non-frozen cocktail to have at a bar.
This week's Friday 5 theme is Until it hurts. I'm experiencing a little bit of trepidation but let's go.
Which charitable organizations do you think do especially meaningful work?
I have recurring monthly donations to Black Girls Code and Everytown.

When has someone recently appreciated your giving them your time?
Last night, WM told me how much he appreciated all of the extra up-and-down and go-fering and assistance I've provided since his meniscus surgery in early July. BTW, he did our erranding today without a cane, which is a big milestone. I'm very proud of him.

When have you asked someone to give you a little space?
My frigging dog has been up our butts since he was groomed on Wednesday. More so than usual. He has spent more than half his life with people at home all day and it shows.

What do you simply not give a darn* about, despite its mattering to your friends or relatives?
The 24-hours news cycle. It burns you out and I 100% believe that keeping your head in THE NEWS all day (keeping a new station on TV all day as 'noise,' Twitter/BlueSky doomscrolling, posting every terrible thing you see to Facebook) is making everyone much more nervous, despondent, defeatist, and/or afraid to engage with others. i was DEEP into the news post-2016 and especially in 2020 and mid-2021. The Covid/politics news cycle brought me down to a not-good place. Since mid-2021 I spend about 20 minutes a day reading the news online and then that's it. On some days (like those when a former president becomes the first former president to have a mugshot released) I'll peep in at night, but otherwise I'm just as informed as I should be.

What are you close to giving up on?
Going back to the gym. Yeah, I know.
---
Good news! If you're a regular reader but forget to check in, you can subscribe to a once-a-week email with links to that week's posts! Click here to sign up!