Yes I'm writing about the Christmas Village in March. The Friday 5 jogged my memory and who knows if I'll still be blogging regularly in December. Listen, if I were actually GOOD at blogging I'd be rolling in influencer cash by now.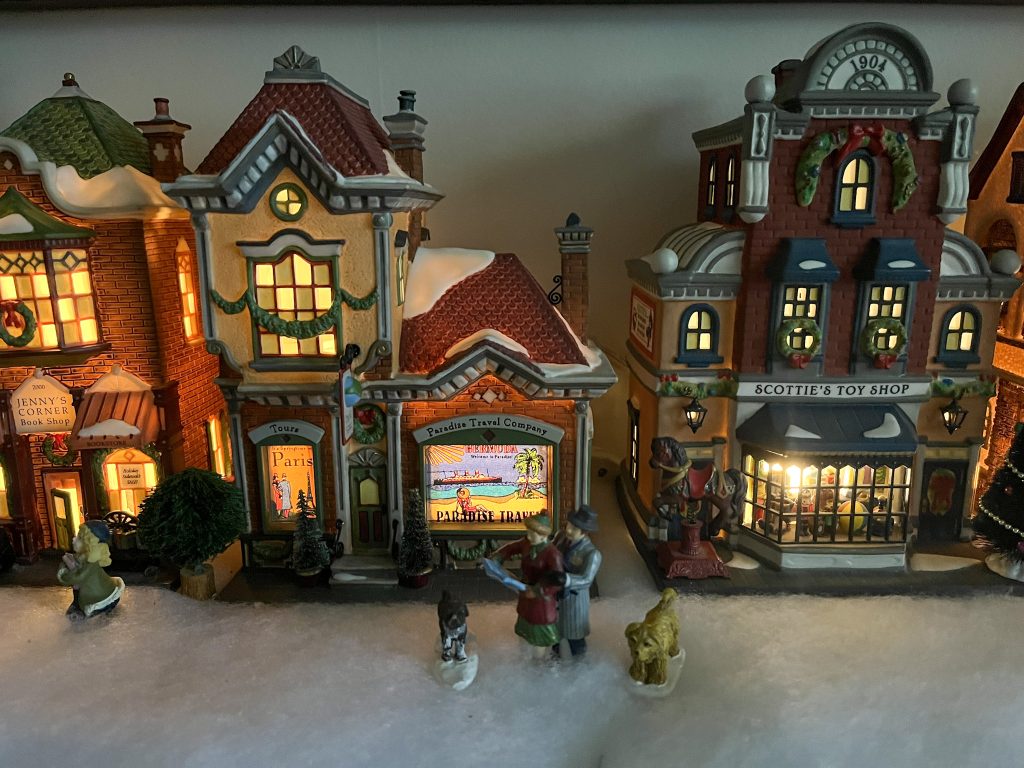 Many, MANY years ago I started collecting Department 56 Christmas in the City houses. I only had a few because I was in my mid 20s and they were horrifically expensive. Years go by and I end up with WM. And, oddly, the Christmas Village scratches an itch for him in ways that I cannot explain. He LOVES this village.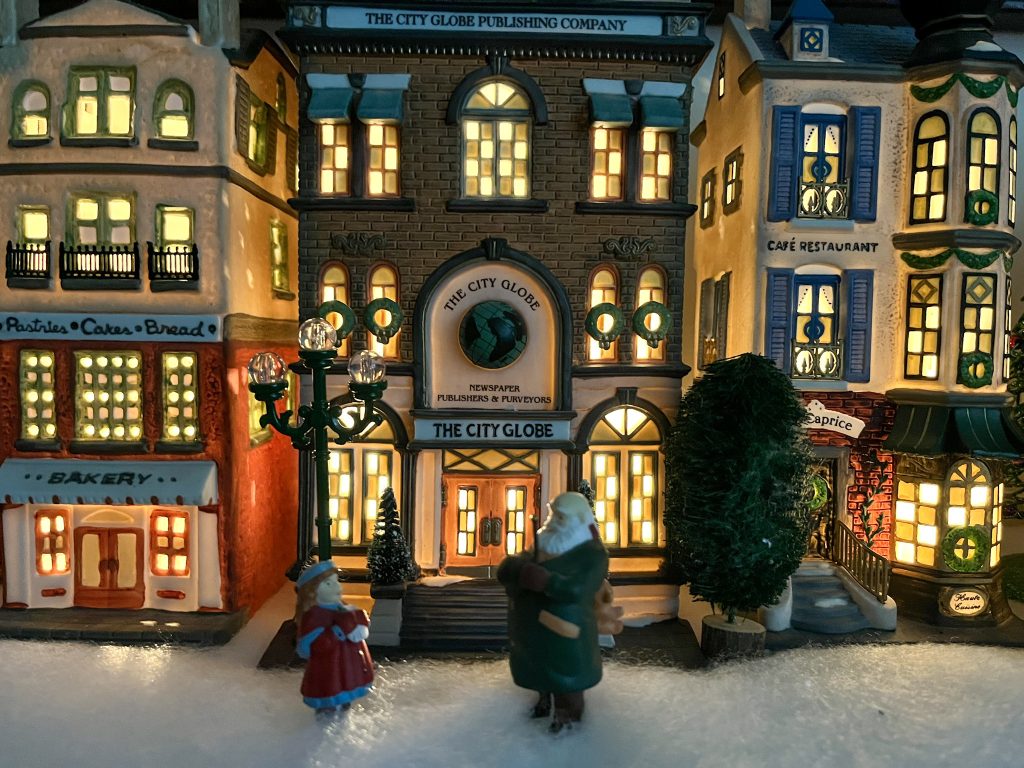 Which is now named Angry Man Village.
The houses are still horrifically expensive, but the key to bulking up your collection is to look for older houses on eBay. People on eBay are usually desperate to offload these houses. Maybe they regret the purchases. But more likely, they're offloading their parents' Christmas Village.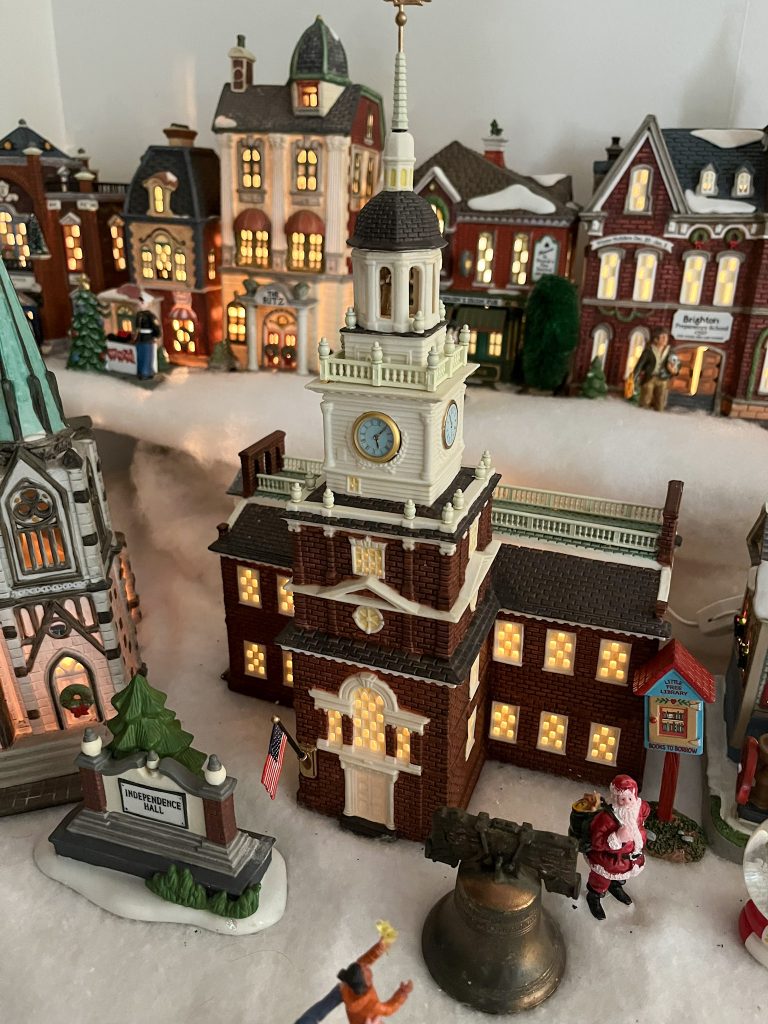 And that's where we come in and purchase houses for 1/10th of their original cost. We're up to 25 Department 56 houses now! Most of our accessories come from Lemax because they're a little quirkier.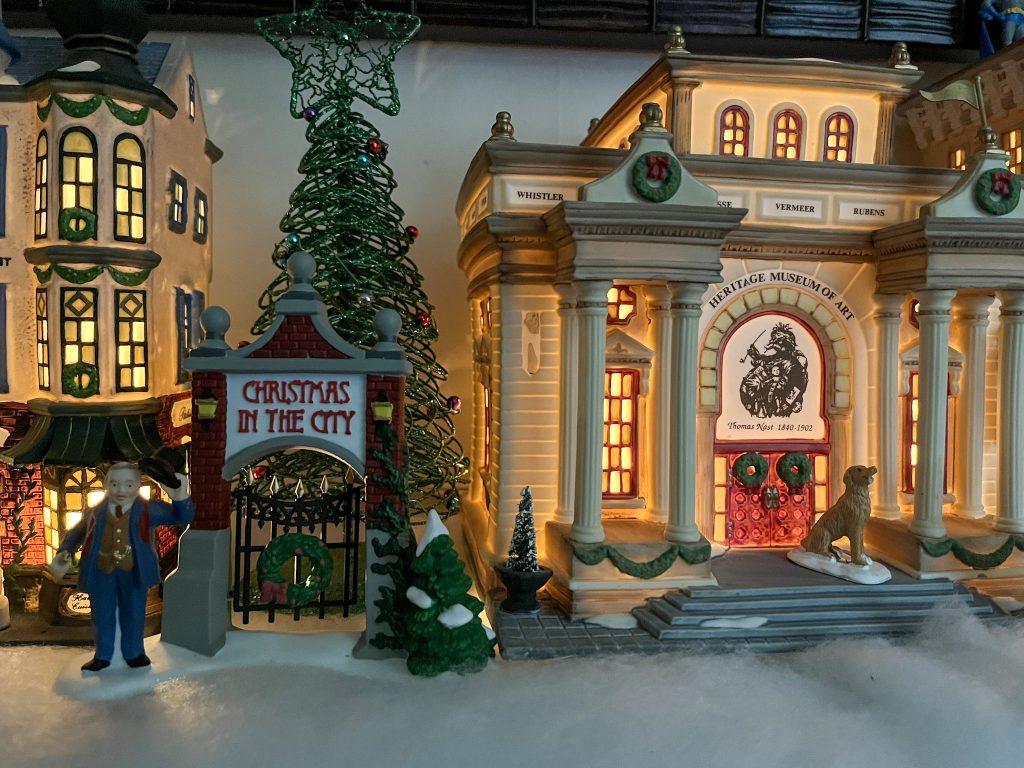 The Christmas Village runs the length of the short wall in our living room and on top of Murphy's crate. Which, honestly we don't even need anymore but he goes in it when he wants some alone time and I can't bear to take that away from him.
When I asked WM to send me photos from this year's village he sent me seventeen photos. Such is his dedication to this collection.
A friend says of this collection, "It's like Warhammer for old women" and he's not wrong.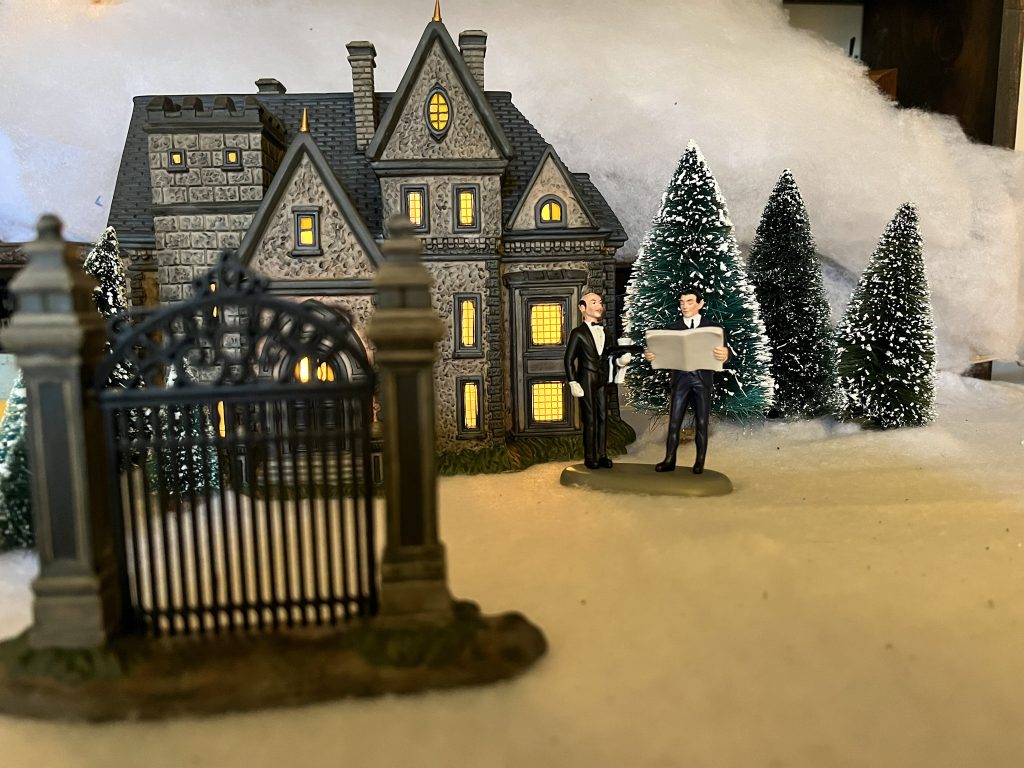 It takes the better part of 5 hours to set up, and multiple bulb changes throughout the season. I love the glow they cast in the living room over the holidays. It's pretty sad when we take it down. We were especially bummed this year. Which is why we're starting…
A HALLOWEEN VILLAGE! Here's our first building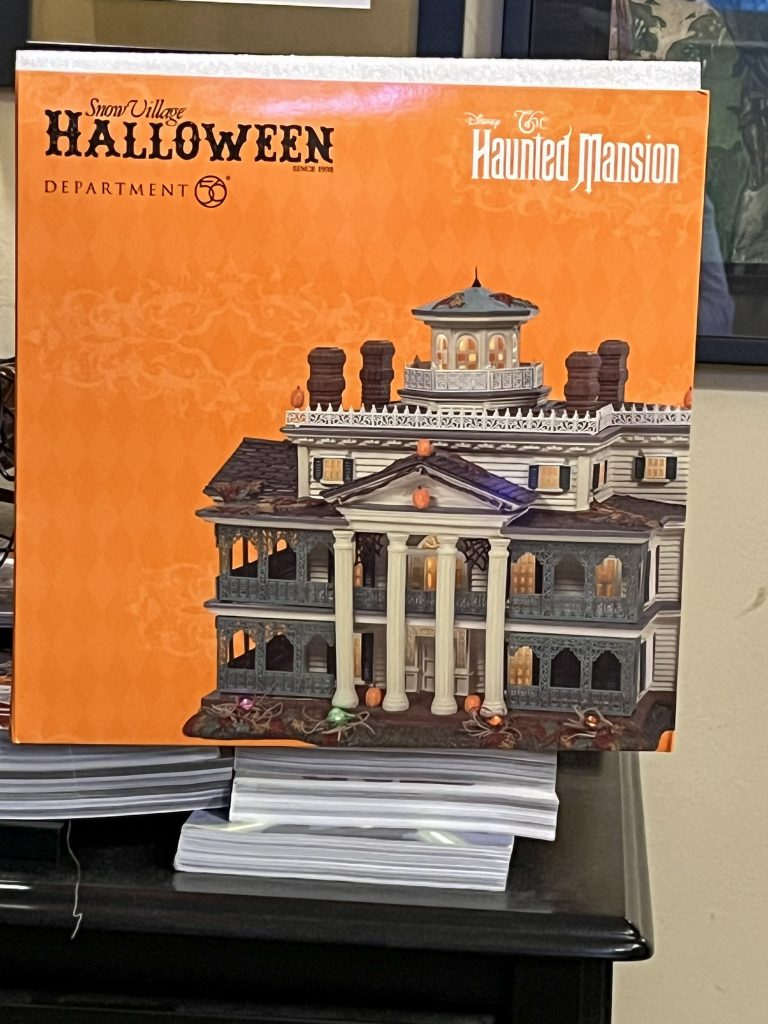 Because of course we did.
---
---
Need some more email in your life? If you're a regular reader but forget to check in, you can subscribe to a once-a-week email with links to the week's posts! Click here to sign up!