Last year I started paying for Spotify again because I enjoy listening to its AI-generated playlists for me. I checked out my Spotify Wrapped summary for 2022 and it told me right off that bat that I listen to a lot of genres and a lot of artists. Here's the best it could do.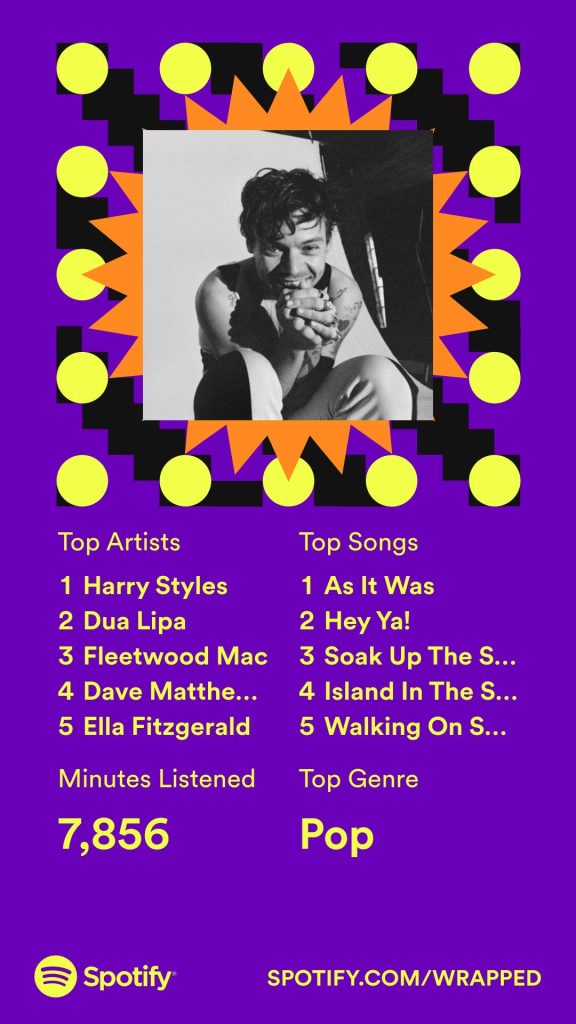 I have a little quibble with #1, because I listened to Harry Styles's new album exactly once this summer, but As It Was was on every stinking Spotify-generated playlist that I listened to. Summer hits, Summer chill, Summer Pop, Workout jams for old people, Happy office music, Chill office music, Lonely in your Home Office music, Happy sounds, Upbeat sounds, Please stop crying, Beach life, Songs to get you out of existential despair, etc. Harry's management team really was on the ball. You'd think Jimmy Buffet would be on there, but I get my Jimmy fix (this is dirty, right?) from Radio Margaritaville on Sirius XM. Another music service I pay for.
What I like best about Spotify is the new music lists that it makes for me every Friday. Pop music is fantastic these days, and if it's a genre you think you grew out of, I really suggest giving some of the newer artists a listen. Even Harry Styles.
Good news! If you're a regular reader but forget to check in, you can subscribe to a once-a-week email with links to that week's posts! Click here to sign up!