Happy Friday! I am off from work today and feeling peppy (for now) so let's give the Friday 5 a quick whirl, shall we? This week's theme is Double Stuf. While I enjoy Double Stuf Oreo, my preferred Oreo is the classic Oreo. Oreo Thins are as weak as a strongly worded Democratic Party Tweet. (The Democrats get my money and work for me, so I can complain.)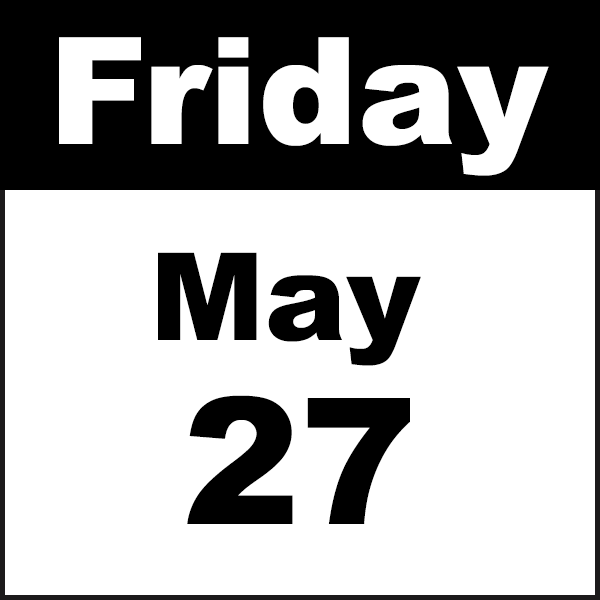 What do you have two of because while you knew you had one, you couldn't find it so you bought a new one?
A push broom for sweeping up grass clippings and other outdoor detritus. I *thought* I had one but couldn't find it in the garage so I ended up purchasing the exact same one. Turns out the first one had fallen on the ground on its side behind the beach chairs. Oops. Now we can tandem sweep I guess.

What do you own none of because it's convenient to borrow it from someone else?
A Cricut machine. My mom has one so I take my ideas over to her place.

What do you own an old version of because it still works fine even though it's very old?
I own two Bliss "zero-gravity" chairs. The frames and seats are always fine, it's just the elastic that gives out. I purchase replacement elastic online and restring them when I need to.

What do you own identical versions of because you like to have one in different places?
Thanks to Zenni, I now own 3 pair of glasses in my current prescription and 2 pair in my prior one. I have glasses everywhere now and never again will I have to tear through the house looking for my one pair of glasses so I can see the TV or drive somewhere. The frames are different though.

What are you most likely to upgrade when an upgrade is available, even if you're happy with the one you've got?
I have a Disney MagicBand from January that is perfectly fine and will work for a while to get me into the hotel room, onto rides, into the parks, and charges onto my credit card. It is Disney snack themed. But … but! They are beta-ing a new version that will interact with items in the park (if you're a longer-term parks person, think about Pal Mickey's interactivity) and I really want it for our September trip.

---
---
Need some more email in your life? If you're a regular reader but forget to check in, you can subscribe to a once-a-week email with links to the week's posts! Click here to sign up!