Here are some things we did in February that didn't warrant their own post because I wasn't posting much in February!
Mom had a birthday and I bought her a ticket to go see Beautiful: The Carole King Musical at the Academy of Music in Philadelphia. I bought myself the other ticket but I always wonder about how to present gifts like that. Do I give her both tickets and wait for her to ask me, even though I believe part of the gift is getting her there and that's usually my job and she really digs spending time with me? (I also dig spending time with here, but you know that already.)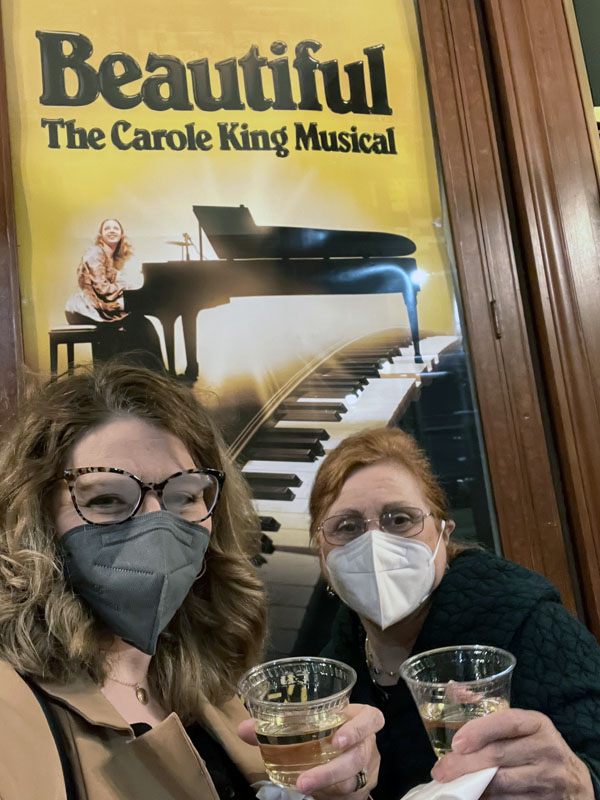 The show was fantastic. Carole King wrote MANY more songs than I ever thought she did. Her ex-husband was not just a tool but an entire toolbox, but her friends Cynthia Weil and Barry Mann were hysterical and talented in their own right.
The theater required vaccination cards and masking, which is good. It's nice to be back out and about.
I had a playdate with Nephew A. He's approaching 8 years old and its neat to see him becoming his own little dude. I took him to lunch. He wanted to eat pizza outside and we did, even though it was in the 40s and Aunt Kimmy detests the cold. Then we played Minecraft (aka he builds empires and I dig holes) and Lego.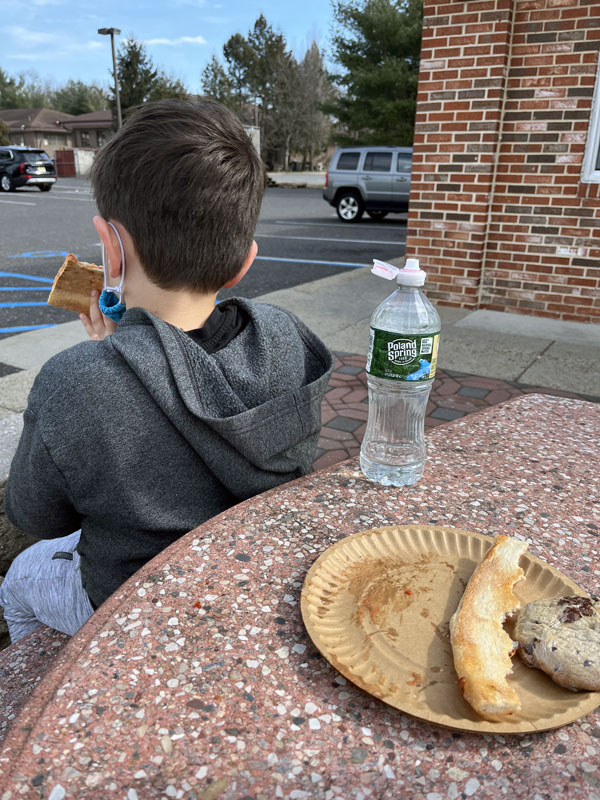 I received my CAE certificate in the mail and I am super proud and planning my next step toward full domination of a field you've never heard of.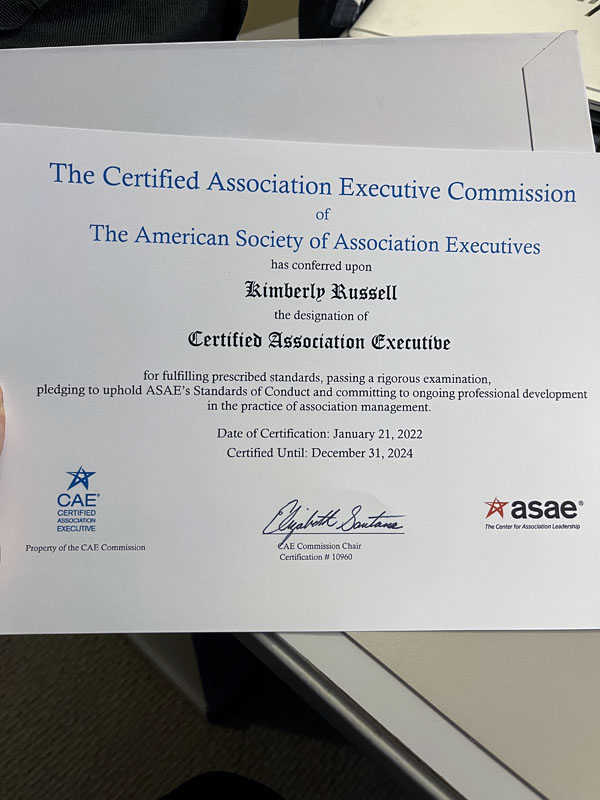 I need to frame this, right? I really should frame this.
For years we've eaten breakfast at the Silver Diner in Cherry Hill and for years we've read The Coffee News, which is this tiny newspaper that is found at many restaurants and small stores in South Jersey. Every week it features a photo of a reader. WM submitted a picture of himself last spring and much to our surprise and delight, his photo was featured.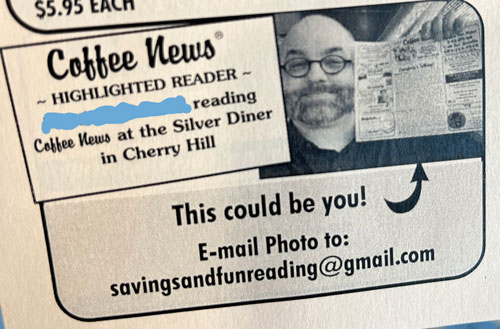 I need to frame this, right? I really should frame this.
I cleaned up the gardening area in the garage to prep for Angry Man Farm 2022. I'll be starting my seedlings in there this year with some heating pads and grow lights.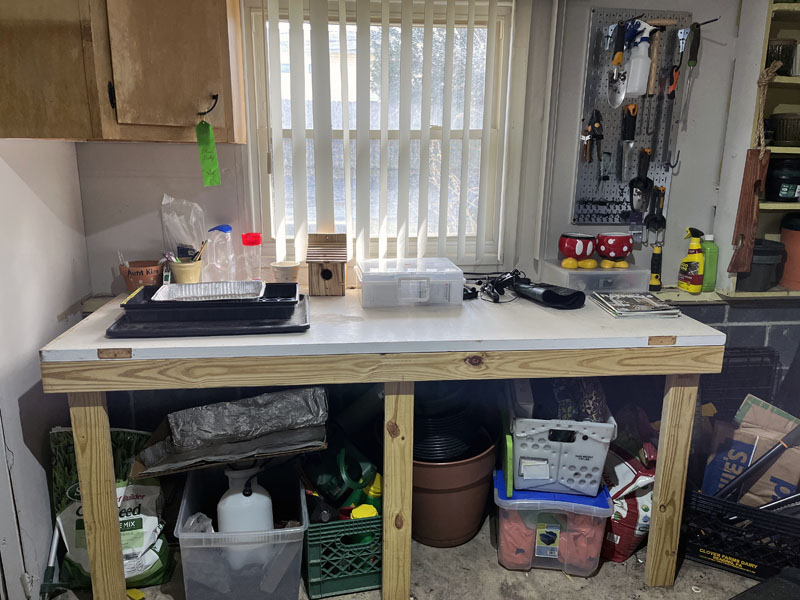 It's not going to look like this for another year, most likely.
And finally, I gave blood. I'm back in the habit of doing it twice a year again and that also feels good. As a person who is legendarily NOT BRAVE giving blood is really easy to do. If you're past a certain age, you've likely had more uncomfortable procedures and tests taken.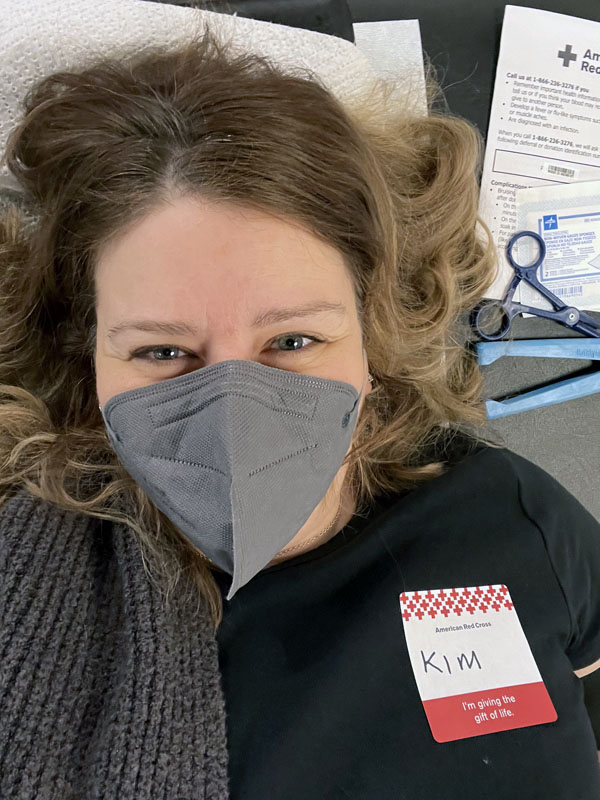 Look at those sparkly silver hairs!
The NYT crossword puzzle streak is at 6, because I forgot to do it last week after the Carole King show. Womp womp. I also play Wordle, which is entertaining but in the end a simple word game that people for some reason are all in their feelings about.
---
Good news! If you're a regular reader but forget to check in, you can subscribe to a once-a-week email with links to that week's posts! Click here to sign up!