The snow delayed delivery by a few days, but my new navy sofa is here and I think it's pretty sweet.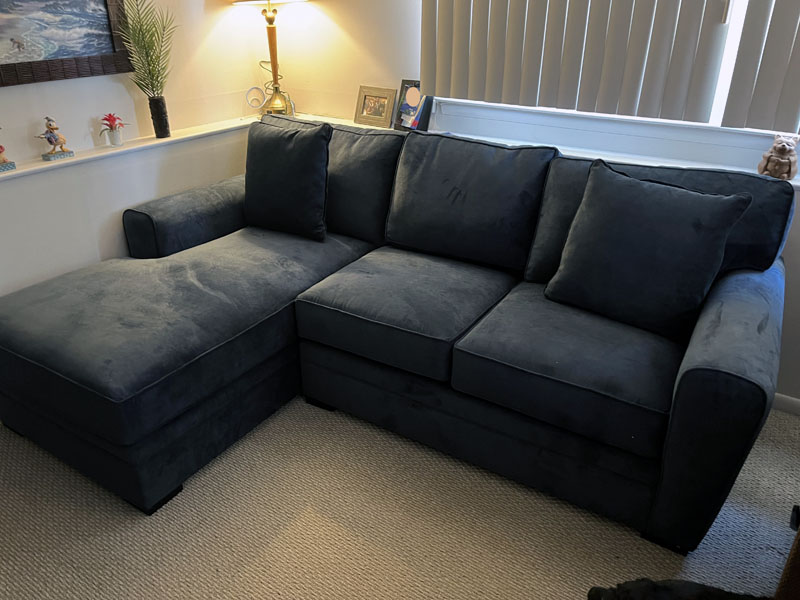 When I sit on it, my butt doesn't touch a spring! The cushions are soft, yet firm. The color is a nice compromise between two radially different home decor ideals (me: light & airy; WM: dark academia). Most importantly, the chaise part allows me to lounge like the queen I aspire to be and face the television at the same time.
I told Murphy that I would have the chaise and he (and his future sibling) could have the other two cushions and there would be room for all of us.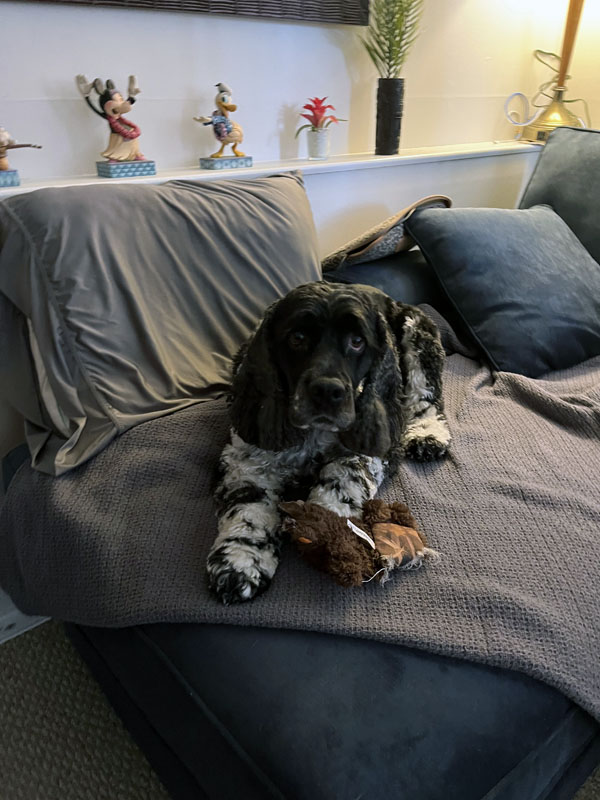 So of course he immediately took his spot at the end of the chaise and our evenings are still spent snugged together in the same spot.
I'm not complaining.
We weren't willing to carry the old red sofa across the snowy and muddy front and back lawns to take it to the curb this week so it's sitting on the back patio, completely soaked and unglamorous. Maybe next Thursday.
---
Good news! If you're a regular reader but forget to check in, you can subscribe to a once-a-week email with links to that week's posts! Click here to sign up!