Picture it, Sicily 1922 the Skipper Canteen restaurant at Walt Disney World. (we made it to Disney!) WM and I are eating lunch, having arrived on property a few hours earlier. We are eating cachapas and downing some ice cold adult beverages. And the text arrived. It was from one of my colleague/friends who also took the exam. This year, for the first time, ASAE was informing applicants of their pass/fail status by email and she passed!
With shaking hands, I logged into the website and…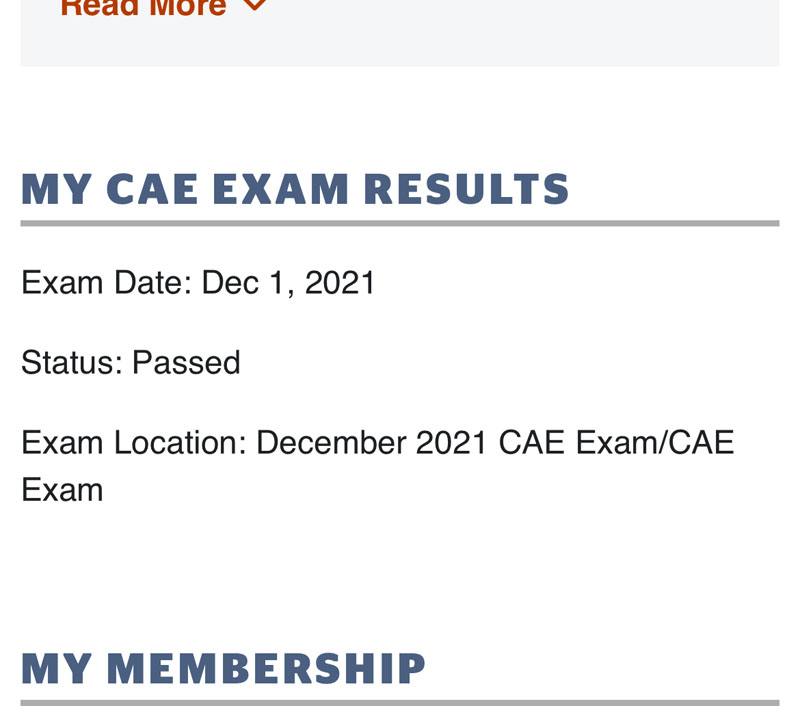 And that's how I ended up screaming in the middle of a Walt Disney World restaurant.
I am so relieved and proud of myself for sticking with the process. It was a difficult journey and I probably would have cried if I had to retake the exam. Instead, the books are away and all I have to do to maintain the certification is keep up with a certain number of education credits. Easy-peasy.
I'm a little curious about how I scored. It's pass/fail but y'know I'd rather be closer to 100% than to the arbitrary pass/fail score.
This was such an all-encompassing professional goal for me that I have to wonder … what do I do with all of this free time?
Best,
Kimberly Russell, CAE
PS: Happy birthday, Dad!