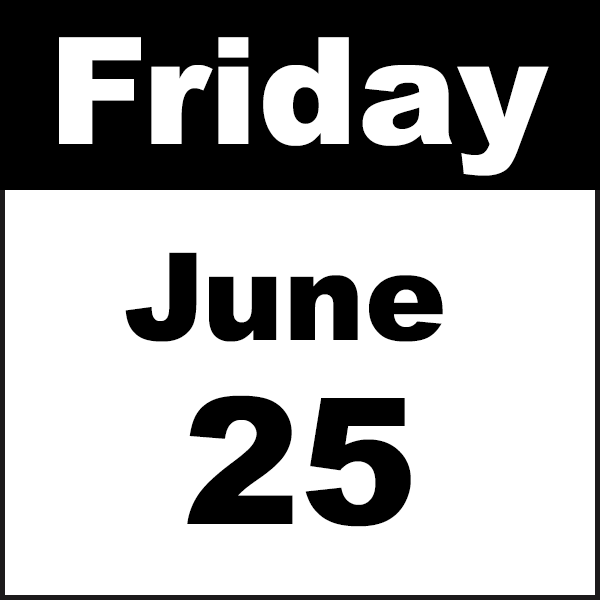 It's Friday! It's the last day of school for WM, and I'm on vacation until July 6th! Boo-yah! Do people even say Boo-yah anymore? Probably not. What's more modern? Um… I yeeted myself out of the office today until July 6th! Anyway I have a giant big blank summer week ahead of me, with only a baptism party ( I get to see cousins for the first time since Christmas 2019) and a dentist appointment. Shall I go to the beach? Shall I … get a pedicure? The opportunities for vaccinated me are numerous!
And yesterday NJ recorded the first 0 Covid death day since July of 2020. Get vaccinated – it works and we're not magnetic and I still have crummy cell phone service on the lower level of my house.
---
Time for the Friday 5! (past time actually, since I'm typing this while watching this week's Friday night movie which is Stripes) This week's theme is Rx, which Scrivener used the actual unicode glyph for but I'm too lazy to look up how to do it. (resists temptation)
What's your prescription for a case of Weekend Uncertainties?
I like to start with something known. Go to a farmer's market that you know about, but find something in that town to stop at on the way home.

What's your prescription for a persistent case of Restless Munchies Syndrome?
COOL RANCH DORITOS! However, I've pivoted to White Cheddar Cheezits for a while. They are a very good summer snack.

What's your prescription for Streamer's Indecision?
Watch something you've seen before.

What's your prescription for a hypersensitive Get Off My Lawn reflex?
Deep breaths and remembering that once I was a kid that obeyed the rules and didn't bother the old people on my street because they would yell. Wait, just deep breaths.

What's your prescription for an inflamed FOMO?
Cortizone? Actually, it's pull away from social media. Nothing is ever as good as you'd think. I post IG stories about my garden all the time but never show the aphids or the weeds.
℞ – I couldn't resist looking it up.
---
Good news! If you're a regular reader but forget to check in, you can subscribe to a once-a-week email with links to that week's posts! Click here to sign up!