Happy Friday! Today is my half-birthday. Huzzah huzzah. I don't celebrate it but I've mentally observed it since I was a kid. This year I marked it by going to the doctor's office to have my left ear looked at – again. I have been off all week. Here comes the gross part…
I had earwax jammed in there against my eardrum, and that was causing inflammation. The doctor flushed the ear out (never had that done before, it was unpleasant but not painful) and put me on prednisone. I did brave Target to have my prescription refilled. I escaped with only two large flower pots, garden shoes, my prescriptions, and a feeling of triumph at forcing myself to go to a store.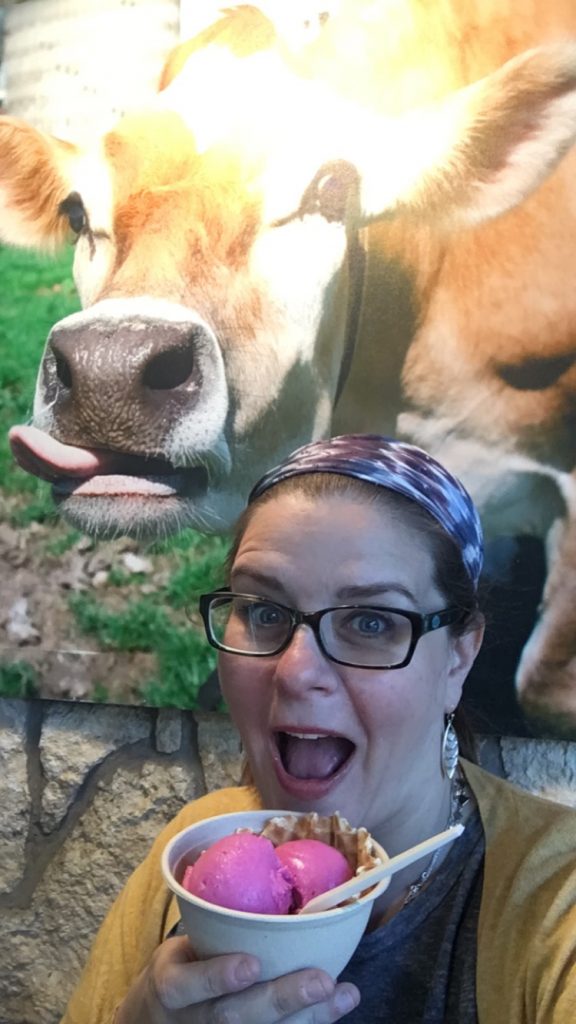 Enough griping. Onto the Friday 5 – this week's theme is Just Vegging!
What's your favorite root vegetable, and what's your favorite way to eat it?
I love beets! I feel like this puts me into a very small population of people.
"But Kim! They taste like dirt!"
I guess I like dirt then. But up until a few years ago I only had them from a can with a little salt added. And then I tried buying fresh beets and roasting them in the oven and the angels sang. The best beets I've eaten were the handful I managed to grow myself. I keep trying to grow beets with various levels of success – we'll be trying again soon. This year they're going into a garden bed and not in bucket.

What's your favorite leafy green, and what's your favorite way to eat it?
Escarole, cooked and incorporated into Italian Wedding Soup. True story: my mom's mom made this soup for holidays and we grew up calling it Holiday Soup or Escarole Soup or just The Soup. One day when I was a fully grown adult with a fully developed brain I went into a Wawa (best convenience store/sandwich shop) and they were selling Italian Wedding Soup. There were little meatballs in the soup and I thought, "NO. Is this … Holiday Soup?" It was!

I have tasted many varieties of Italian Wedding Soup and love them all. Why wait for a holiday?

What's your favorite legume, and what's your favorite way to eat it?
This is reminding me that it's been forever since I've had edamame, which is (are?) soybeans steamed and served with salt.

What's your favorite vegetable to put on a pizza?
This is a tough one, because I love a slice of veggie pizza so piled with peppers, mushrooms, and red onions that I need both hands to support it. However, broccoli on white cheese pizza is my favorite pizza veg.

What's your favorite fruit to eat in a green salad?
Tomato, ya trickster.
---
Tonight is movie night if I manage to stay awake – it's looking kind of grim, to be honest. But… but… BUT! This weekend marks the return of ANGRY MAN FARM! WOooooooooooo! I'll be starting: sage, lavender, sweet peppers, hot peppers, moss roses, cauliflower and radishes to participate in Karen's Great Radish Experiment. Spring is coming, friends!
---
---
Need some more email in your life? If you're a regular reader but forget to check in, you can subscribe to a once-a-week email with links to the week's posts! Click here to sign up!