Happy Friday, friends! I cannot believe that this month is just about over. I'm pooped so let's just go straight to the the Friday 5 – this week's theme is Sound Tracking.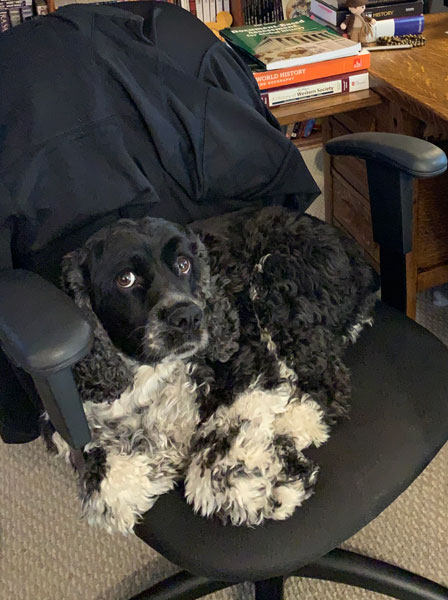 What are you listening to?
In addition to the usual lo-fi chillhop Youtube channels during the day, I've been asking Alexa to play New Jack-y, hip-hoppy songs from my younger years. Last night it was It Takes Two by Rob Base & DJ EZ Rock, Word Up by Cameo, California Love by 2Pac, and This is How We Do it by Montell Jordan.

What are you hearing?
It's been very windy and cold the last few days and when the wind blows in a certain direction, it makes the siding/soffets/something vibrate on the back of the house. It's a very loud HUM and it's been impossible for us to pinpoint what exactly is vibrating.

What are you turning a deaf ear to?
Anti-vaxxers and vaccine doomsayers. Viruses mutate. Vaccines and boosters will adapt. In the meantime, stay the hell home while the scientists figure things out.

What have you recently overheard?
Not much, since I'm staying the hell home. I do overhear Civics and AP European History Classes every day though.

To whom have you recently lent an ear?
Not very many people, since I'm home.
This weekend I'll be making Valentine's Cards for a card swap I'm a part of and I also want to stare at the shelves in my tiny bathroom and see what I can do with them. For now, I'm going to make a snack so I can be awake for movie night.
---
Good news! If you're a regular reader but forget to check in, you can subscribe to a once-a-week email with links to that week's posts! Click here to sign up!