Back when I was a teenage mallrat in the 1980s, there was a giant machine in the card store that would let you create your own card on a touchscreen and then it would SSLLOOWWLLYY draw that card out for you with some sort of robot and a rainbow of pens. The card cost maybe $6.99, which was very expensive for a teenage mallrat but it was worth it to see your recipient's name on it in giant block letters. I can't find an image of that that machine on Google because I'm probably missing the correct search terms. But I swear it existed.
If you took that machine and shrunk it down, you'd have a Cricut. Cricuts can draw on paper and cut through paper, vinyl, iron-on transfer paper, fabric, foil, and some thin woods. And instead of a touch screen, you wirelessly send designs to it via the Cricut phone or desktop app.
Cricuts power about 85% of Etsy as you know it today. Cricuts are how families have matching tees on their Disney vacations, how people make custom stickers for planners, and how two year olds own monogrammed sippy cups.
I was never really interested in a Cricut because they're not cheap and they take up space. Plus I was under the impression you needed a touch of artsy skill to create anything of worth. And then my mother bought a Cricut Joy, which is the best kind of Cricut because it lives in somebody else's house. One afternoon during Sloth Week I went over there and we got to work.
We created some cards with patterns downloaded from the Cricut design space onto the app on Mom's phone. The Cricut cut the cardstock into the design. Then we tucked paper behind it to make the design pop. After three cards, the Cricut demons took over our souls.
"NOW WHAT?" I asked, breathlessly.
Mom dumped her kitchen utensils out of a crock. "Put a smiley face on this!"
Five minutes later we had a smiling kitchen crock. Five minutes after that, we put the word SMILE on there because Cricut people are big into posting commands like "EAT" in their kitchen and "DREAM" in their bedroom. I opened the design center and stuck three circles together to make a Mickey Head. I made three stickers. Two for the nephews and one for … I have no idea.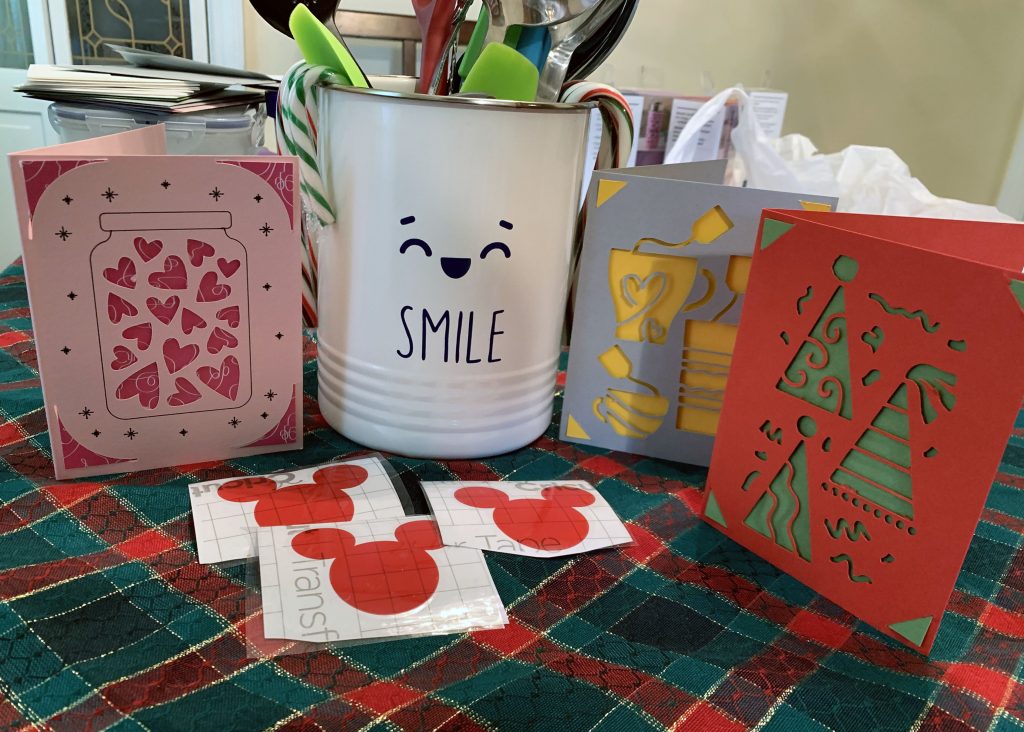 Lest you think I'm above it all, I did a little work in Photoshop before I went to Mom's so I could stroke my ego just a bit.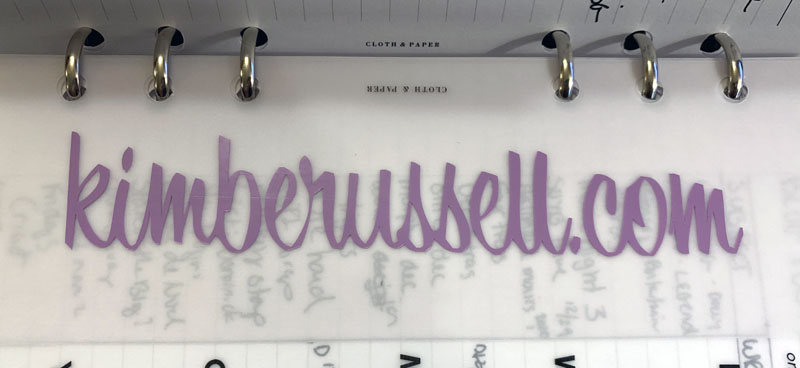 It was easy to use. Like, dangerously easy to use. And I am one step closer to having a sign that says PEE in my bathroom.
This is not a sponsored post but by all means, Cricut, hit me up with the dollars, boo.
---
Good news! If you're a regular reader but forget to check in, you can subscribe to a once-a-week email with links to that week's posts! Click here to sign up!