I saw a Twitter post the other day on keeping a journal during these Coronavirus times…bet I can find it…ah, here it is. This is a screenshot that clicks through to the actual tweet.

I figured, hey, I have a blog! Let me write this down because it may be the most historically significant thing I've ever experienced. Also, the potential of being a original historical source is enduring. And also, I'm kind of freaked out. It's the illnesses that scare me the most — I recall being concerned about bird flu, swine flu, MERS and SARS when they were in the news.
Because of my low-level panic, I have been shopping for this for the last four weeks. I bought some club packs of chicken, dividing it up and vacuum sealing it into individual portions. I bought flour and sugar, butter and yeast. I already have bags of chocolate chips in the pantry because I never remember how much I have. I bought some canned tomatoes. I have alcohol and Diet Dr. Pepper. (not together)

We also bought 2 bottles of cough medicine and cough drops. Rationale being that if we BOTH get sick, we can hunker down in misery and have medicine at the ready.

Yes, I bought toilet paper. Not scads of it, but enough in case WM and I are both sick and can't get out. Our COO emailed us all and joked that he didn't know why people were buying TP. My response to him:
Here is my toilet paper rationale!
In normal times: I'm out of the house 10 hours/day x 4 days a week, Spouse is out of the house 8 hours/day x 5 days a week. That is a collective 80 hours a week that we are using OPTP (other people's TP).
In the end times when we're both quarantined at home for 14 days: that's more TP that we're going to need at home!
My theory is solid. We are good with hand soap, because I always buy extra when it goes on sale. One of the things TNP gives away when we exhibit are tiny bottles of hand sanitizer. With permission, I took some home. I shared it with my brother who never reads my blog and his family, and Mom.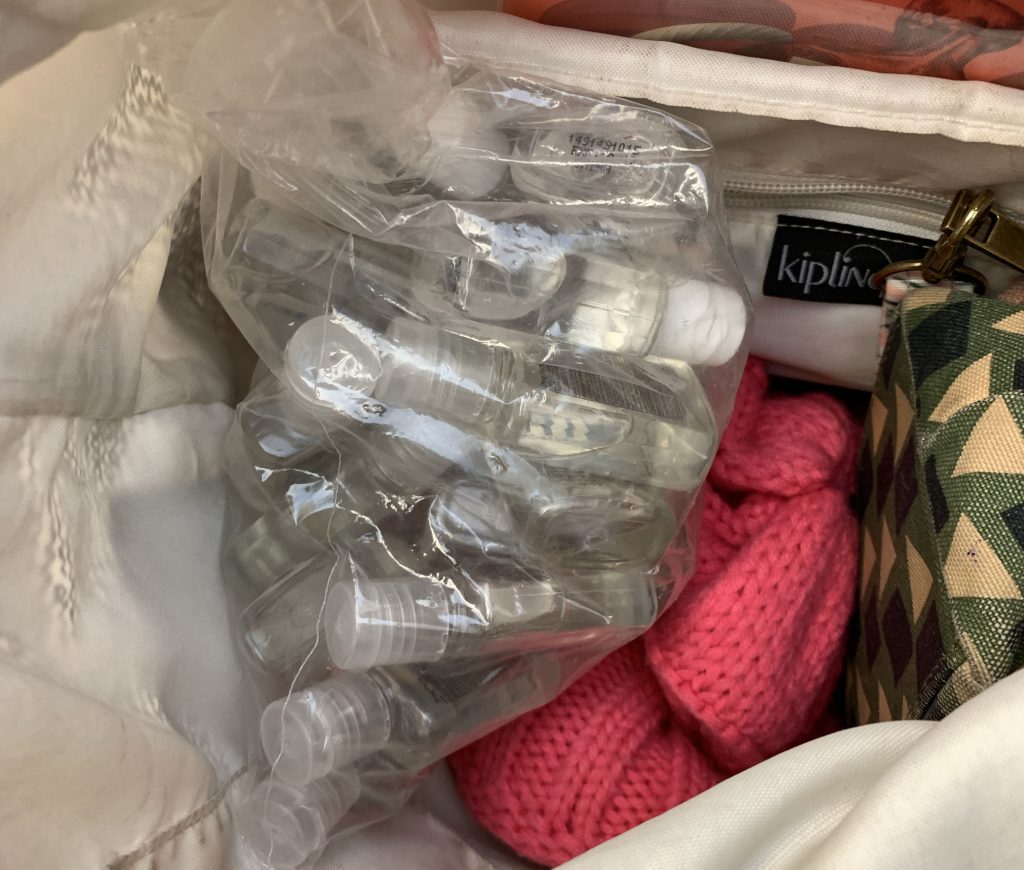 With these precautions in place, and with tripling the frequency with which I was already washing my hands, I was in an okay place. And then the cancellations started. The software conference I was supposed to attend in Colorado Springs the first week of April is cancelled. TNP's own Annual Conference in San Diego the second week of April was cancelled. The medical meeting I was supposed to exhibit at in Tampa (and tack on a trip to see Dad) the third week of April is cancelled. I cancelled my visit to see Dad.

SPORTS is cancelled. St. Patrick's Day parades are cancelled. Schools and offices are closing/going remote everywhere.
I hadn't had to share a seat on my trains (which are usually Standing Room Only during rush hour) for two weeks.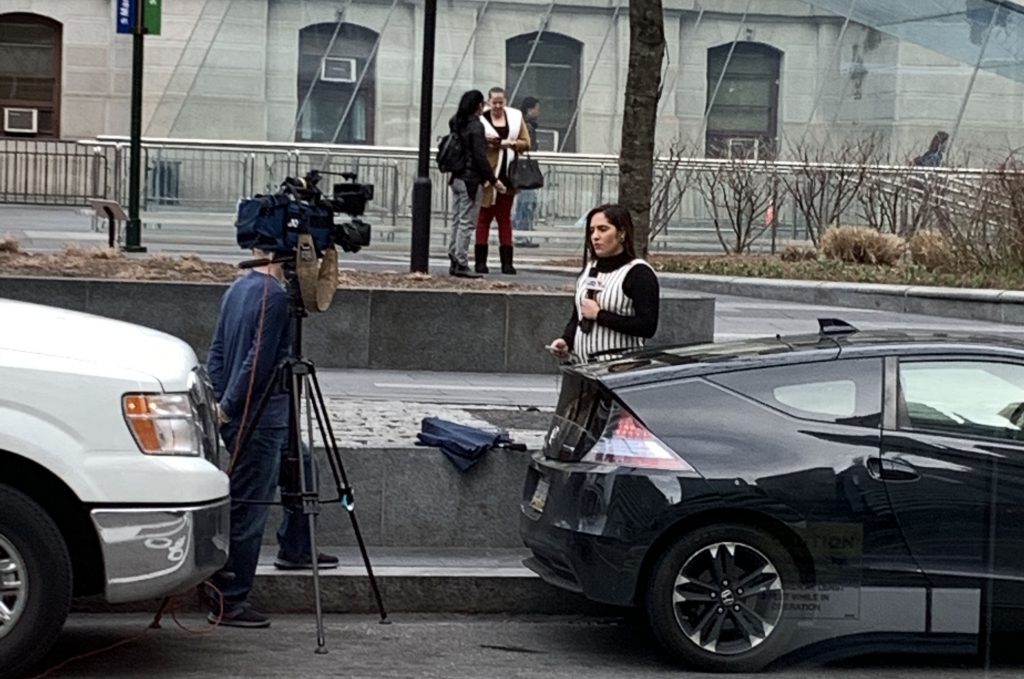 On Thursday, March 12, TNP held an all-staff meeting. We were told that the office would be going into business continuity (work from home) mode starting Wednesday, March 18th and continuing for the rest of March. The situation changed so much that on Friday — one day later — we were told to bring home everything we'd need to work from home. Yesterday (Saturday) we were told to work from home starting Monday.
WM's school was closed to students Thursday so staff could create a 14-day distance learning plan. On Friday it was closed to everyone for deep cleaning. Everyone is going to school tomorrow and then their district will be closed through March 27th, though I think they'll be closed longer.
And here I am. I am sitting with the privilege that our jobs and income allow me to hide at home for two weeks. I have plenty of books to read thanks to my libraries and the Libby app. I have miles of suburban sidewalks to stroll when I get antsy. Even with my full pantry and my normal paycheck, I'm still sitting with my usual mild spring allergies and fretting about every symptom. I'm fretting about my parents, both of whom are in the "don't visit these people" demographic. I'm fretting about the people who aren't taking this seriously. Watching too much Twitter. At least I gave up Facebook for Lent – I don't think I could deal with THAT (makes handwavy gesture) right now.
But I started my seeds last week, and some have already sprouted. I pray silently and aloud that we get a handle on this long before these tiny plants bear fruit.