Sunday: I'm glad I live in a heated home because it's never going to get warm again, is it?
Monday: Work from home day on another day with a wintry commute!
Tuesday: My half birthday. I'm still here and still healthy.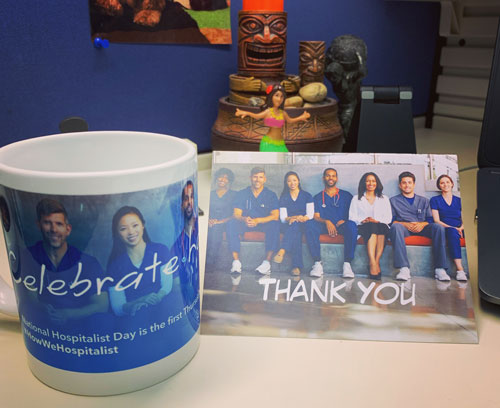 Wednesday: Going to be vague here, but I identified something that has been causing me anxiety lately. Knowing what that issue is makes me feel better. (Grammarly hates that sentence, but has no good suggestions for it.) I hate the weird handwavy feeling of being anxious about something that you can't put your finger on.
Thursday: TNP supplied us with breakfast and lunch, as well as a coffee cup to celebrate the inaugural National Hospitalist Day. I brought the cup home with designs to turn it into a flowerpot because I have so many mugs. NB: I realize it's hella easy to find where I work, but I don't want this creaky blog to show up when people search for my workplace.
Friday: My manager who has been with TNP for only 2 months had the awkward task of doing my yearly review. It's good! Relief!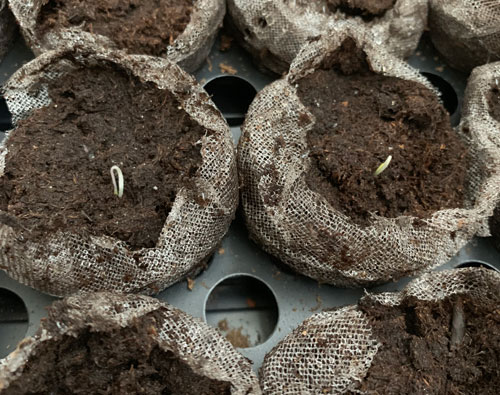 Saturday: Today the first of my seedlings sprouted. Cherry Tomatoes! After a week of sad, it was nice to see that life does find a way. 🙂