Happy Friday to all and happy completion of a full 5-day work week to me! It's the little things. Here are the things that went RIGHT this week:
I ate my planned lunch 4/5 times this week, just as I was supposed to. This week I made wedge salads for myself.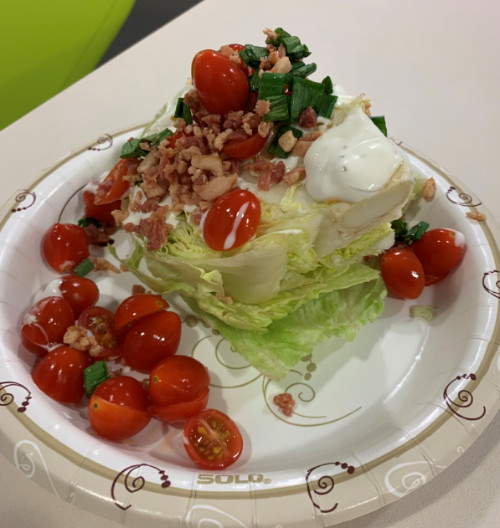 They were alright, but next week I think I'll go back to spinach and quinoa. I yoga'd every day and practiced my guitar 4/5 days so far. Let's just say it'll be a long time until I'm recruited by the Indigo Girls. Nails are still unbitten. January is still dry. Discretionary spending was only on an iTunes song and a hat. I think Murphy dragged my comfy knit hat off somewhere and it's been cold out!

Weekend goals:
> Clean craft room
> Hit the library for some books. My hold queues have stalled and I need some new reading material without spending money.
> Bake some bread
> Don't eat out.
Time for the Friday 5 — first time in a while! This week's theme is My Dreams They Aren't as Empty as My Conscience Seems to Be — let's get to it!
1.What's got you behind the 8-ball?
I think I'm in pretty good shape. When I use my planner I do stay on top of things. I need to renew the SSL certificate for this blog – keep it all secure – but that's not due until February. My craft room could use some organization. And I haven't gone through the Show Us Your Books links yet. That's a nice thing to do on a chilly weekend.
2. Who would you like to see a VH-1-Behind-the-Music-style documentary about?
I'd say NKOTB, but I pretty much know everything about them anyway. They kicked ass on New Year's Eve, by the way. Allow me a gratuitous…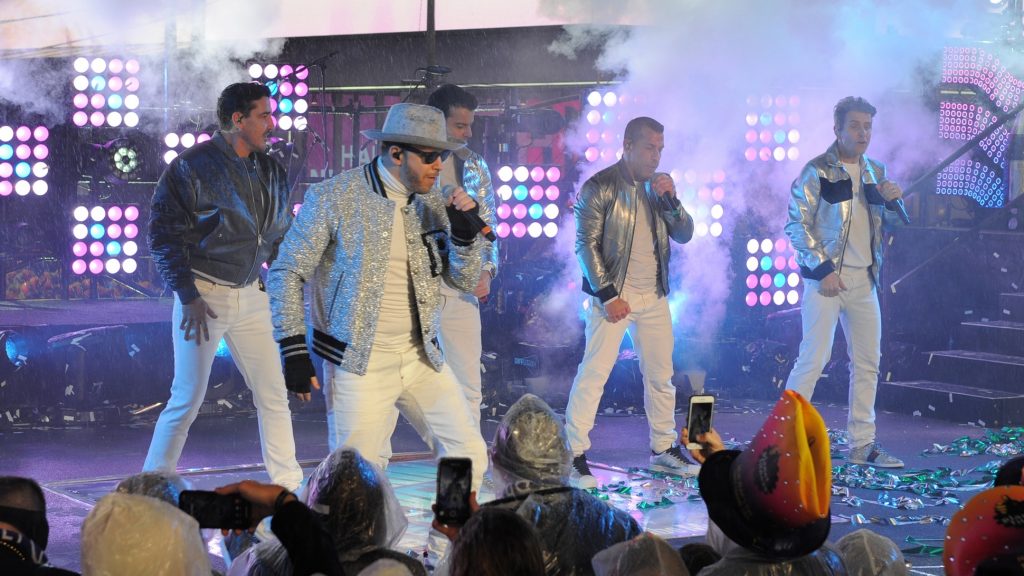 3. What are you likely to find behind your sofa?
Oh God probably a terrifying amount of dog hair. Maybe that lost winter hat.
4. What's something you'd like to put behind you this year?
Last year I kept remarking and thinking about how awful 2017 was. This year I'm putting the events of TWO years ago behind me.
5. What's something you don't want to eat if there's no ketchup?
Scrambled eggs. Yes, I'm THAT person.