The entire mammogram, from paperwork to exit, took fifteen minutes. The imaging itself took seven.
I took 2 extra strength Tylenol an hour before and had no pain, just discomfort. But nothing crippling — the technician and I talked the entire time.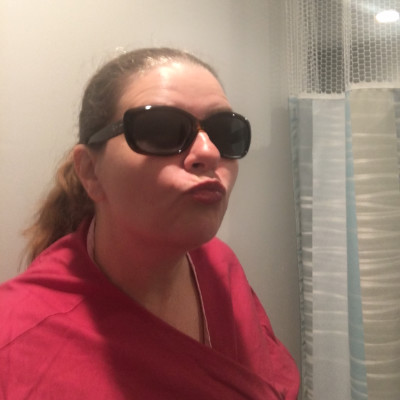 The test was free with WM's insurance. He put me on his plan a few years ago for one year so I could have fertility tests done for cheap/free and I never went back to my own plan. People, I am clinging onto his health insurance like a barnacle with over-attachment issues. I opted for the 3D portion. It isn't covered, but that is $60 and they won't send a bill for at least a month.
If it's good, I get a letter in a week. If it's bad, I get a phonecall. Please Mr. Postman…deliver de letter the sooner de better…
And now to the TotalGym. Can't break the streak…