My herb garden is exploding with goodness!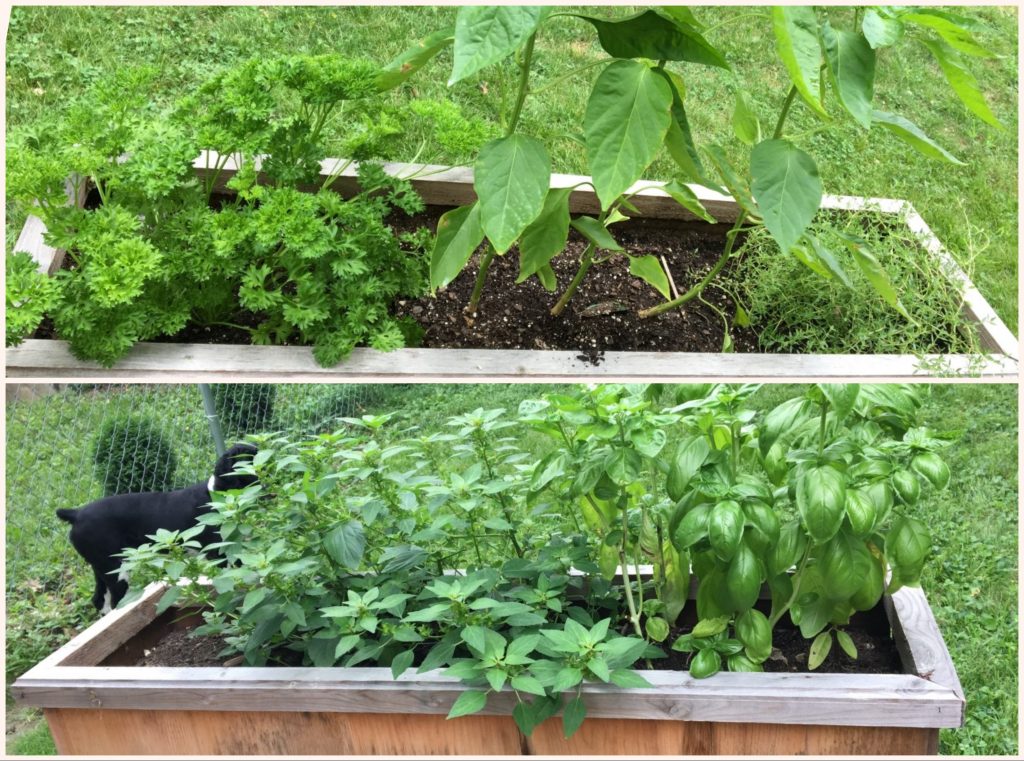 I have fresh basil and parsley whenever I want some, a load of thyme I don't know what to do with yet, and TONS of oregano. I harvested a bunch of it last weekend, thinking that I'd have enough dried oregano to gift all of my family and friends with some. I was designing "Angry Man Farms" labels in my head. I ended up with this much: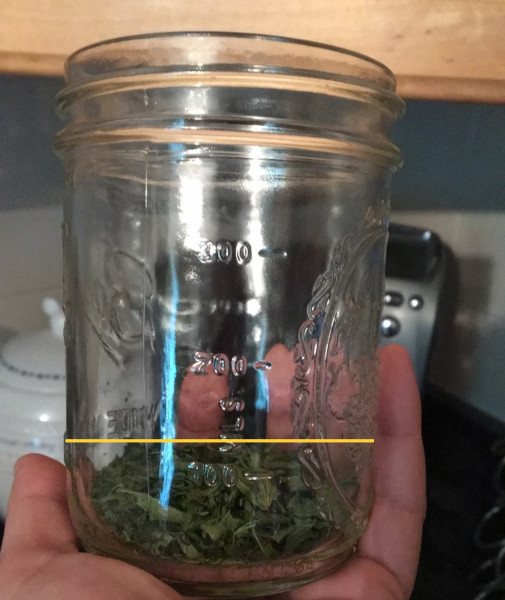 Yeah. I am not good with estimating size or volume.
And then I said to WM, "we should go to the Farmer's Market and get some peaches, so I can write a blog post called Peaches and Herb(s)!" WM is a HUGE supporter of this blog and all of its related strange ideas. Which is how I ended up with enough fresh peaches to make a peach cobbler.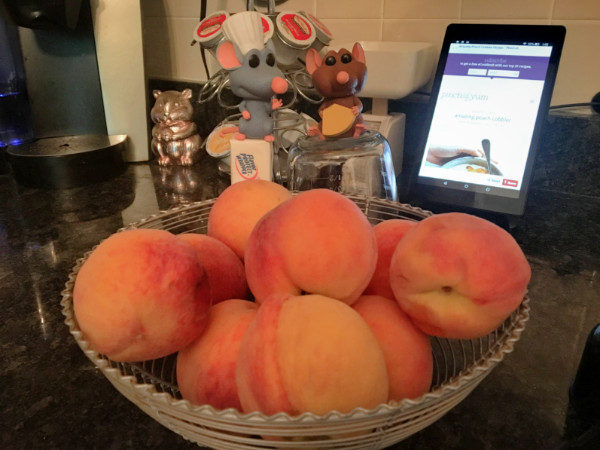 I used the Peach Cobbler recipe from Piece of Yum. My peaches were medium sized so I cut six of them. Next time I'll use eight.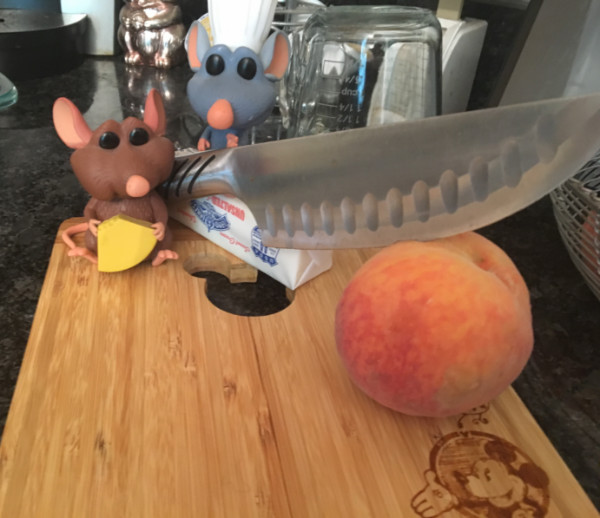 The topping was dead simple to make and best of all, I had every ingredient on hand except turbinado sugar.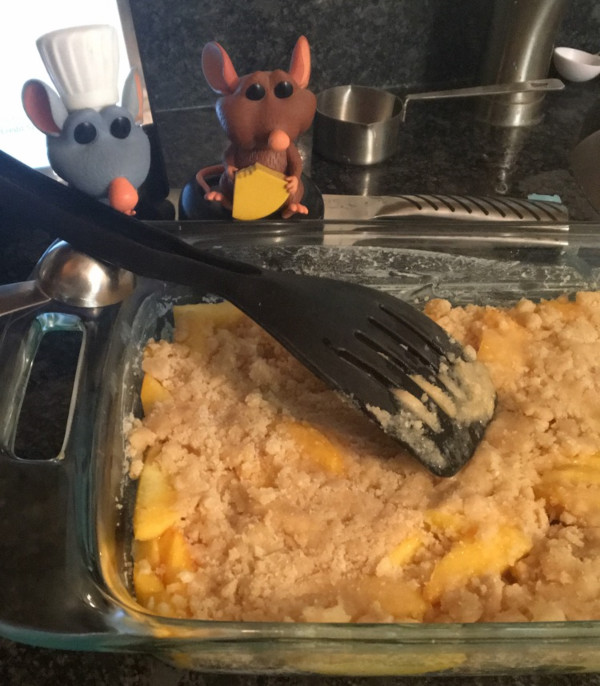 The turbinado sugar was supposed to be added at the end before the cobbler goes under the broiler for the last 10 minutes in the oven. I used brown sugar instead which was a mistake because it started to burn. So don't do that. I picked off the burnt parts and the cobbler was saved.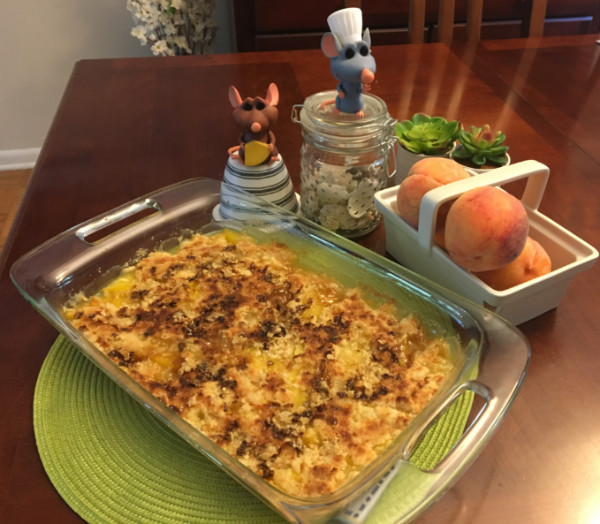 The finished product was gooey amazingness. Do you like the artsy photo? Because this is what my table ACTUALLY looked like.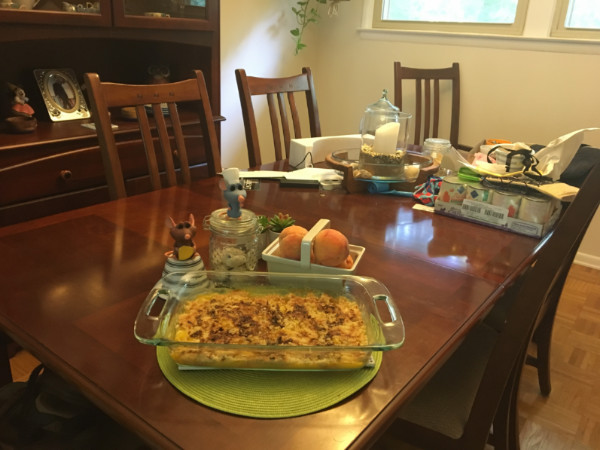 Blogger photos are artfully curated lies. 🙂
Funny link about recipe bloggers: If You Want My Blueberry-Muffin Recipe, You Must Read This Crazy-Long Preamble First
And for those who got the title:
Fact: SEVEN different women filled the role of "Peaches" in this duo. No word on if they regenerated into each other.