Eleven years ago when I was still in my 30s, I received an AARP card in the mail . Thursday I received a "thank you for joining" email to the account I use for retail receipts. And then yesterday, this…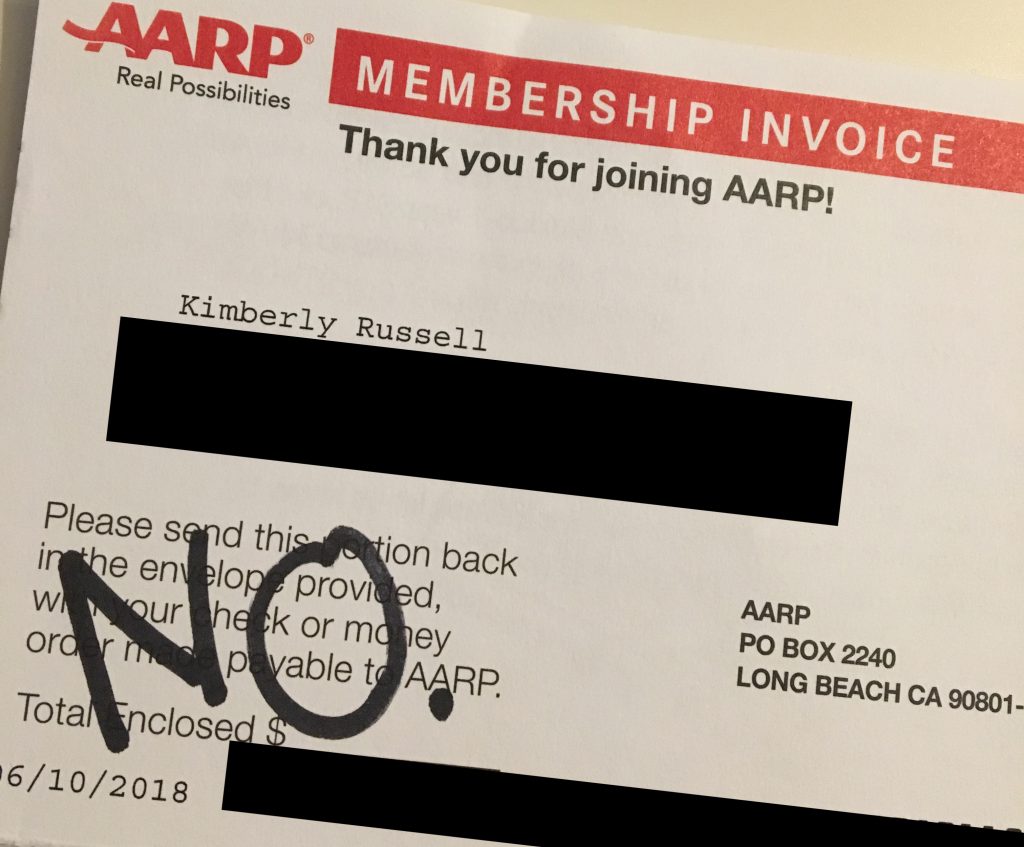 I'm still not 50 yet, but it seems like they're casting a wider net again.
At least they got the name right this time.