Somewhere along the way I blinked and this little baguette turned 11 and has become quite an old man.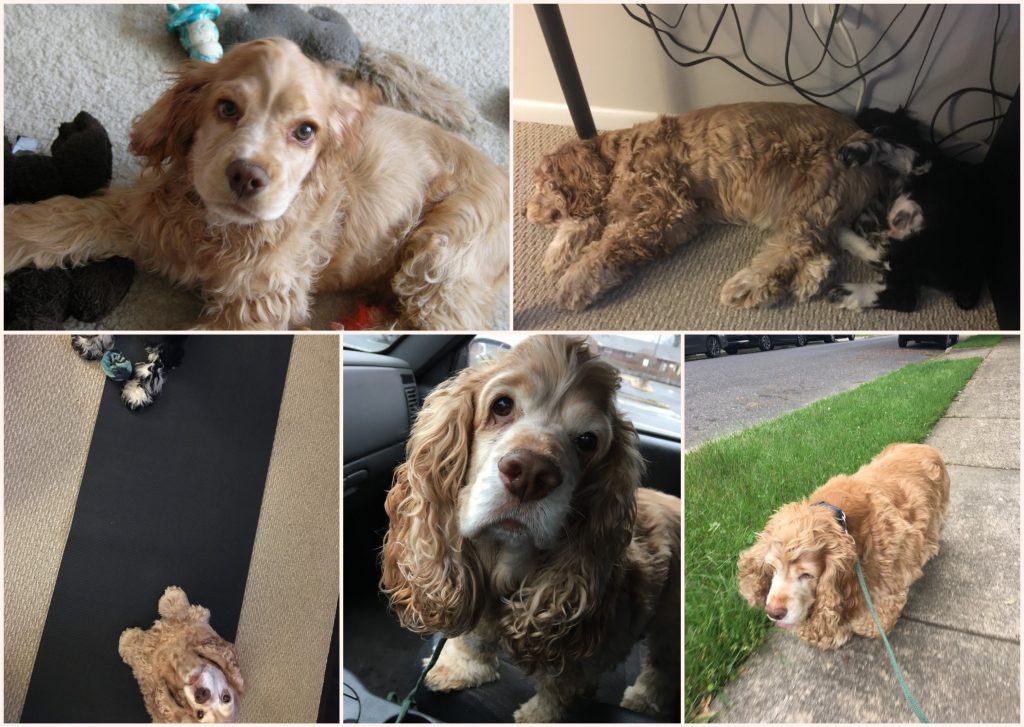 Every night at 8pm we snuggle on the sofa. He has a spot on the sofa that WM calls his "dock" – his butt fits in between the back cushions and he falls fast asleep.
The face is whiter, the eyes are cloudier, and the naps are longer and more frequent but he's still our happy goofball.
His 11 year anniversary with us is in September.
Happy Birthday, Olliepeño!