Traveling: with more ease internationally because I've been approved for a Global Entry card! WM and I had our interviews at Philadelphia International Airport yesterday. My "interview" was 6 minutes long, about as long as it took to confirm my mailing address and scan my fingerprints.
This should be an incentive to travel internationally. I'm more excited about the TSA Precheck that's bundled in!
Aching: from more yard work. Today WM took a branch off of one of our trees. It was a low branch that grazed the ground and would fwap me in the face when I did poop patrol.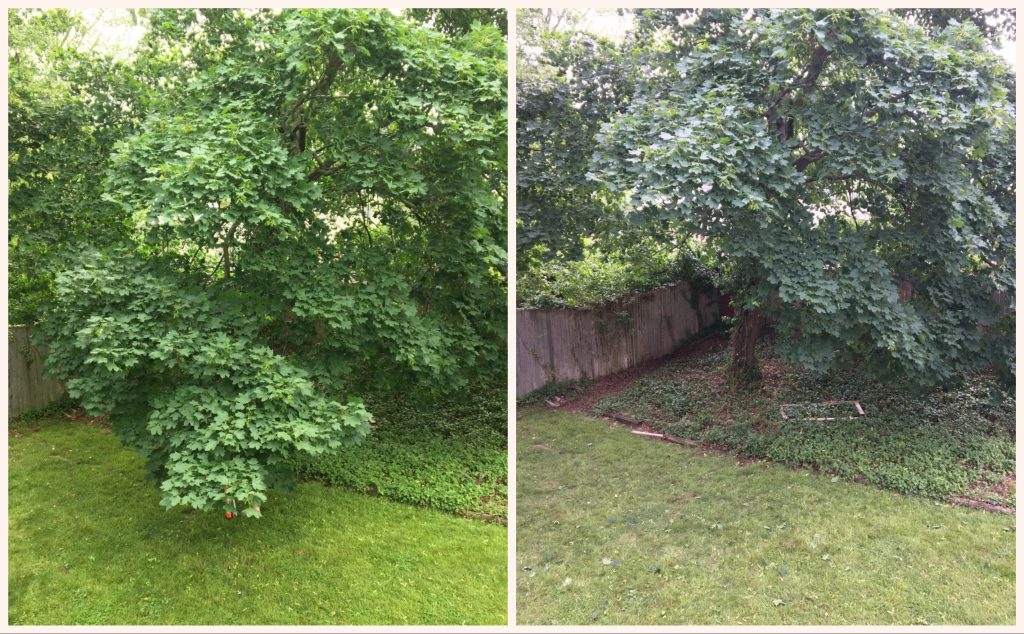 Snuggling: on the sofa with the dogs. Murphy is … Murphy. Ollie will be 11 years old this week. We've been at the vet every 2 weeks for 2 months now, trying to get him sorted out. But I've walked this path enough times to realize that once we do get him sorted out, something else will pop up. His next appointment is June 21.
Ignoring: Westworld. I was hopeful I could get into it, but I lost track of the timelines ages ago. It's a freaking bloodbath with 10,000 Bernards.
Reading: The Blue Bistro by Elin Hilderbrand. I have been on a streak of books where people die or are abused and it's really getting me down. I have my fingers crossed that this one breaks that streak.
Debating: Going to bed 15 minutes early. I shifted my schedule last week to accrue time for Summer Fridays and I swear to crap that half-hour change has ruined me! Relatedly, I hope it stops raining before Friday.