Watching: Recorded episodes of New Japan Pro Wrestling. Don't judge. Earlier I was watching birds at my new bird feeder that we put up in front of the house. (Alas, I really don't want Murphy snatching birds out of the air in the back yard.)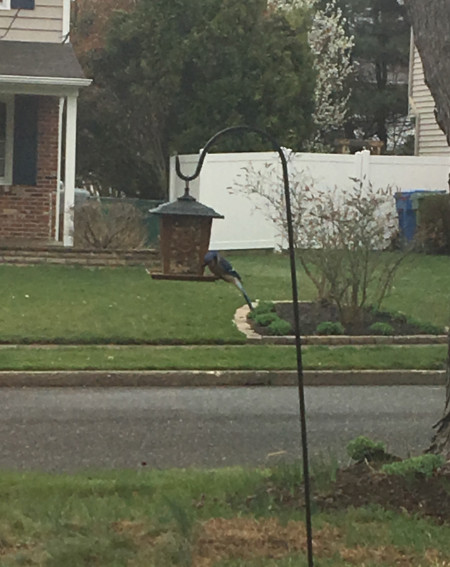 Aching: in my arms and legs. I removed 74 dandelions from the front lawn yesterday (down from the year before) and woof I feel it. We raked up the dead crap and planted more seeds. If the lawn doesn't take THIS year, NEXT year I'm putting in a ball pit.
Reading: I went to the library today to drop off and check out some more books. I picked up The Violet Hour, American Fire: Love, Arson, and Life in a Vanishing Land, The Sunshine Sisters, and a book of poetry by Mary Oliver. I'm not a poem person, but it is National Poetry Month so why not?
Psyching: myself up to get back to work tomorrow after a stint in Austin. Luckily, I'm working from home tomorrow so the transition won't be so bad.