Happy Friday, happy Friday the 13th and happy birthday to my sister-in-law!
I returned from Austin yesterday with a brain full of knowledge, a belly full of BBQ, and a phone full of photos. It was a FANTASTIC trip and I'd definitely go back. I'll resize the photos this weekend and see if I can get something online Monday.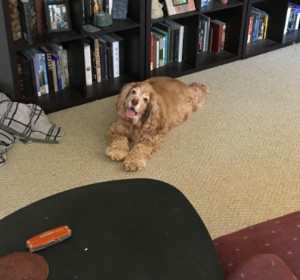 This conference happened at the same time as TNP's Annual Conference. The office is closed today so people can travel back to Philadelphia and recover. I spent most of my upright hours cleaning the yard of dog poop and broken branches from the umpty-dozen winter storms we had. I can't believe I still have frigging trees yet. I also unearthed a birdbath underneath the ivy in the back of the yard. (Murphy is trampling the ivy to death. Good dog!) I can't even lift the bowl part to put on the pedestal. No idea what to do with it.
***
Time for the Friday 5. This week's theme is "Aloon Again, Naturally."
On with the show this is it!

1. With which Looney Tunes character do you have the most in common?
I feel like Granny, but I'm going with Slowpoke Rodriguez, the slowest mouse in all of Mexico. "Despite his seeming physical deficiency, Slowpoke proves himself to be very cunning and virtually smart as Speedy is fast. "
2. Who or what are your metaphorical Road Runner and Wile E. Coyote?
Erm, I'm not sure, but I'm going to declare right here that Road Runner is by far my favorite Looney Tune character. I was amazed to find out that so many adults hate him, just because he always wins. Nobody seems to remember that he's running for his life, because that batty self-declared genius is trying to eat him. Let's hear it for my boy.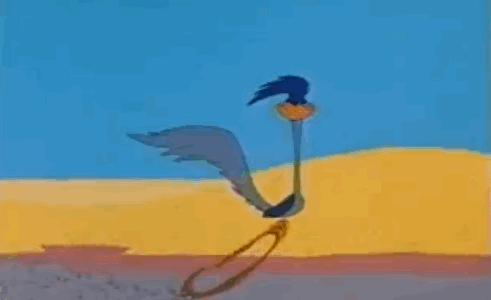 3. What's up, doc?
The World's Blackest Paint is called Vantablack 2.0, and if I ever get my mitts on it, I'm going to use it to paint a fake tunnel entrance on every brick wall I see. If you want to fall into a d-bag rabbit hole, go searching for news stories on the blackest black, the pinkest pink, and the glitteriest glitter.
4. When did you last hear some opera music?
Probably the last time I was in the car with WM. His Sirius stations of choice veer toward classical. Mine is Margaritaville. Relatedly, our first 'date' was in October 2006 when we went to see Bugs Bunny on Broadway. This Friday 5 is making me smile.
5. What's a good life lesson you learned from Looney Tunes?
Me: Being a genius doesn't automatically mean you're bright.
WM: Never look down.