I'm calling them doggos today to sound more Internet-hip. Is it working?
Ollie is doing great, and completely embracing his mellow years. Having a younger brother has brought the happiness back to him, and even though I know he's annoyed by Murphy chomping on his tail, he looks out for the kids..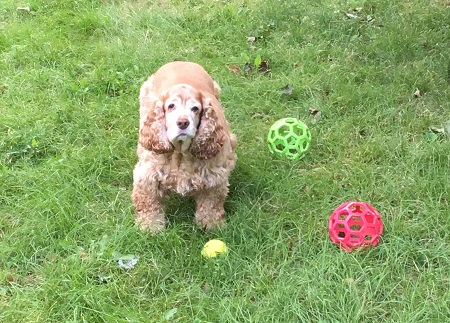 Murphy had his neuter last Tuesday and went from sad: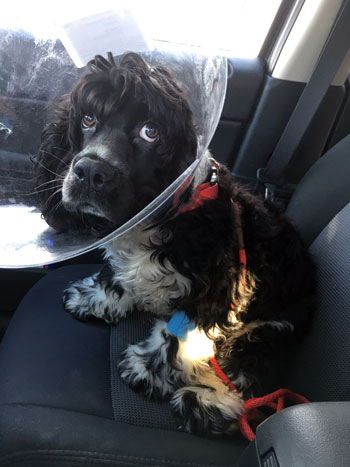 To a little bit stoned: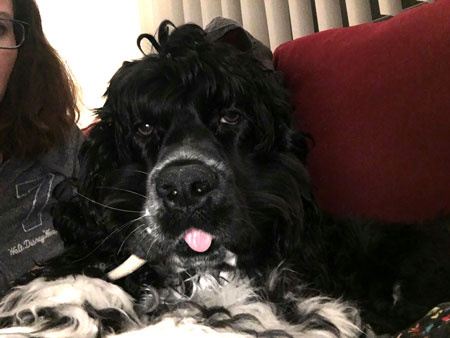 Since he was beginning to look like a Muppet, I gave him a haircut.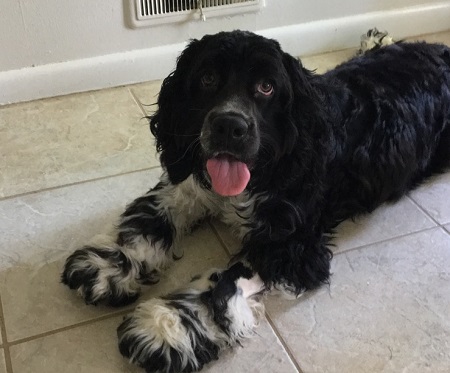 And then had to vacuum the entire house. He also ate some of his own hair during the process. Typical Murphy.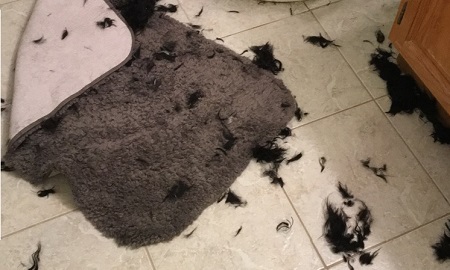 And Ollie is VERY much into my popcorn.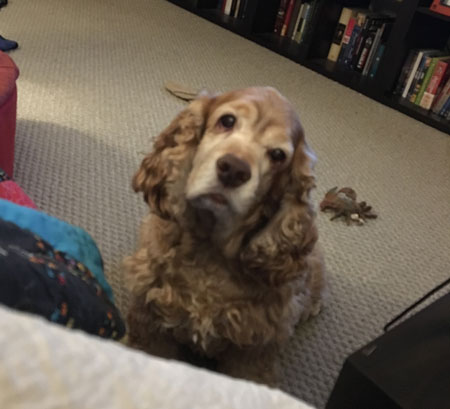 It's certainly been a wild ride these past few months, but it's awfully nice having two dog noses around the house again.