Happy Friday. Today was one of my Summer Fridays off from work AND it was sunny AND THINGS are mildly under control so for the first time this summer, I went to the beach.
A few years ago I went to Margate, NJ for the day on a whim and it was a beach gamechanger. Mostly because I don't have to take the Garden State Parkway to get there. It takes me a whopping hour and 20 minutes to go from driveway to beach chair.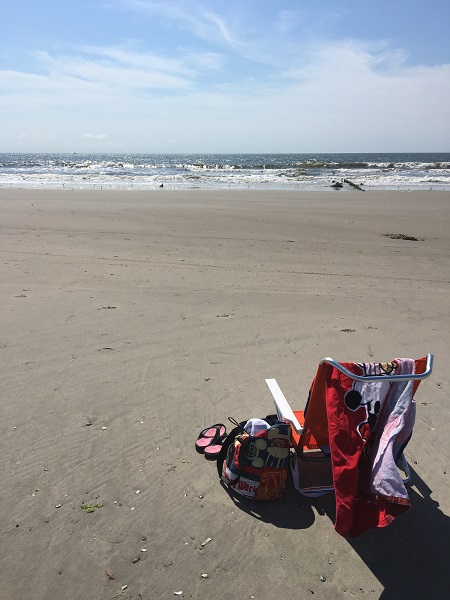 Because there is no boardwalk, it's a lot less crowded than other South Jersey beaches. Ocean City will always have my heart, but it's so crowded and people seem to be taking more and more space. Me? I travel with a beach bag and a chair. No beachspreading here.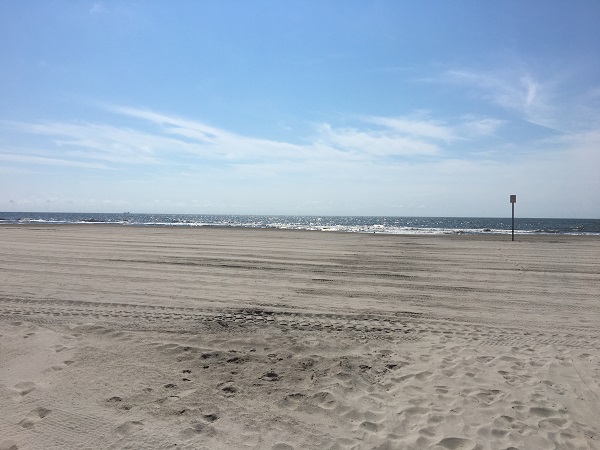 Gah. It's beautiful. I was there from 10:30 to 1:30, read some more of Console Wars, had a snack, and got some color. All without having people closer than 10 feet to me. I have one more Summer Friday in 2 weeks. If the sun shines, then you'll know where to find me.
I also got to see my Favorite Kid today, which is always a highlight.
And now for the Friday 5. Today's them is In Your Head, In Your Head and …
(twitch)
ZOMBIE..ZOMBIE. ZOM-BIE BEE BEE OH OH OH
DAMMIT that's just cruel, Scrivener. 😉
1. Which mythical monster would you most enjoy discovering (first- or second-hand) is real?
Definitely the Loch Ness Monster. Big, rare, sea-bound and far away from me. WM says Sasquatch.
2. When did you last exhibit monstrous behavior?
I don't want to pat myself on the back, but I've been trying really, REALLY hard to be a pleasant person, so I don't remember last time I really lashed out in anger. (I've defended myself, but that doesn't count.) A couple years, maybe? The downside of that is if you're typecast as a pleasant person, even the smallest negative gesture or even a raised voice will be interpreted as snapping at someone. Maybe I should be meaner?
3. What do you think of monster trucks?
I guess they're okay. I saw some at a NJ raceway maybe 20 or so years ago and all I remember is being coated in a layer of dirt by the time we left. Relatedly, Monster Jam is celebrating its 25th anniversary this year and Grave Digger is STILL a player.
4. If you like monster movies, what's a monster movie you dislike? And if you dislike them, what's a monster movie you like?
Not a fan of monster movies, but Sharktopus was an absolute delight. WM is a fan of monster movies, but dislikes the alien movie subgenre.
And also, Sharktopus had a great theme song!
5. What song about a monster (or with the word monster in the title) do you really like?
THIS was a struggle, but I'm going to go with One Eyed One Horned Flying Purple People Eater, and to try to cleanse my brain of the frigging CRANBERRIES THANK YOU FRIDAY 5 I'll counter with the Chipmunks version.
Have a fantastic weekend!