Eating pounds of Easter bread that I baked this weekend. I am just a load of carbs, and I didn't even have any Easter candy.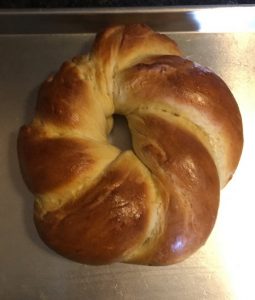 Waiting for our grass out front to grow. We seeded it 10 hours ago and COME ON ALREADY! We probably have the worst lawn on the street if you don't count the foreclosed house. It's not our fault…there was decades of lawn neglect and we're trying to reverse it. It's just going to take a long time and a lot of
cleaning up. Weeding, getting rid of debris and branches from the tree next door that will likely collapse on our house within the next 10 years. But at least we'll have a better-looking lawn.
Smiling because the Best Nephew in the World, who also happens to be my Favorite Kid turned 3 yesterday. He's a lot of fun. We got him a cape from Creative Capes as one of his gifts and it made for dozens of cute photos.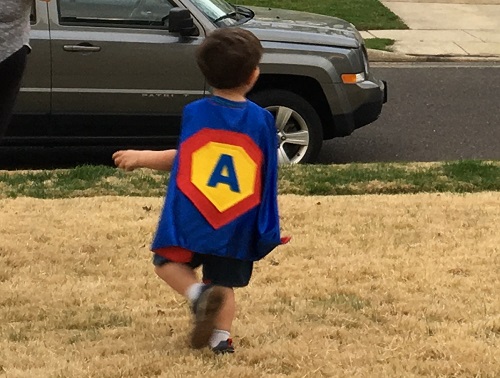 Bleeding profusely because I used my new blades from Dollar Shave Club and they're a bit sharper than what I'm used to. My in-demand O- lifeforce flows freely from my ravaged knees.
Wondering what to wear to the weddings I'm invited to this summer! My usual fashion adviser, Pinterest, is of no help to me.