A fact about me: I don't binge TV. I just can't stay interested in a show for more than 2, maybe 3 episodes at a shot. The best part of that is that once I find a show I can extend it out for months. And I'll take time off in between seasons, too. (The worst part is that my viewing habits are completely incompatible with WM.)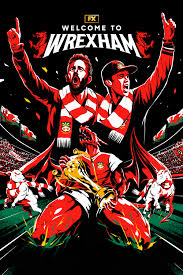 I just finished season 1 of Welcome to Wrexham and I really enjoyed it. Think Ted Lasso, but real. This series made my opinion of Ryan Reynolds go from "ugh" to "eh, alright" and my opinion of Rob McElhenney go from "oh, that guy?" to "I LOVE THIS MAN!" With the exception of the Wromance episode, they did a fantastic job with centering the football team, its fans, and their individual stories. I watched one episode almost every morning before work for a few weeks. I'll probably start Season 2 next month.
Moonlighting is streaming for the first time ever and I'm eating it up. Slowly. One or two episodes a week. I remember the first 3 seasons being great and then the last 2 being a mess. I'm up to season 1, episode 5. If I play my cards right, I can make this last until summer!
Next on my list is Season 2 of Only Murders in the Building. And when I'm finished with Welcome to Wrexham, I think it might be time for a Friends rewatch. Ten seasons of that might just get me past the 2024 election season.
And it's hockey season, which means I get to watch my beloved NJ Devils 2 or 3 nights a week.
---
Need some more email in your life? If you're a regular reader but forget to check in, you can subscribe to a once-a-week email with links to the week's posts! Click here to sign up!