Happy .. um, Saturday! It's also National Lipstick Day, International Tiger Day, and National Chicken Wing Day.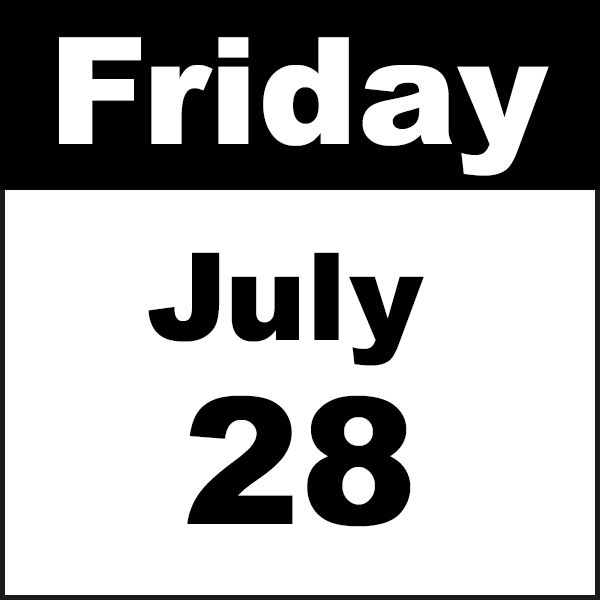 My workweek was so busy that I switched my Summer Friday with a coworker so I *could* work yesterday. That gave me the ability to finish 2 projects on time without having to put in work today or tomorrow. Some weeks are like that.
It has also been like seven inches from the midday sun here and I'm just about over it. I love summer, I love being warm. I love being hot! But this high-90s heat day after day with no relief just isn't normal for here. Thankfully it's going down to the 80s tomorrow. It's supposed to rain tonight which is why I'm inside and not outside in my hammock but it looks like it never started.
WM is up and about more, so this morning we took a ride to some local outlets to make an exchange for something I bought at the outlets in Norfolk, VA. OKAY IT WAS CROCS. A second pair of Crocs because I was sucked in by Margaritaville themed Jibbitz that were on clearance but wouldn't have gone with the Disney Parks Crocs I already have. They're pink, cute, and comfortable. So many of these words are words I never thought I'd write but here we are.
Let's hastily change the subject to the Friday 5. This week the theme is (abbr.) Onward.
What shortcuts do you frequently take?
Breaded chicken fillets for "homemade" chicken parm.

How do you make up for one of your shortcomings?
I'm naturally a slob so I have to be extra organized to offset that. When I'm looking for the perfect storage container, it's because if I don't have a place to put something it'll end up on my desk or on the floor and I don't want my house to be cluttered.

What does your favorite pair of shorts look like?
Medium blue denim shorts. Yes, jorts. They go with everything. Especially pink Crocs.

What was meant to be short-term but lasted much longer than planned?
Working from home.

---
Good news! If you're a regular reader but forget to check in, you can subscribe to a once-a-week email with links to that week's posts! Click here to sign up!