Happy Friday, which is also National Take Your Dog to Work Day (in 2020 I brought my work home to my dog, who has now spent half of his life with people home all day every day), National Hydration Day, and National Detroit Pizza Day. Midwestern pizza is very heavy and will stop your heart.
It's the first official Friday of Summer. It wasn't my Friday off, but I don't mind my summer Fridays "on" because I get so much work done. I call them git'er'done Fridays.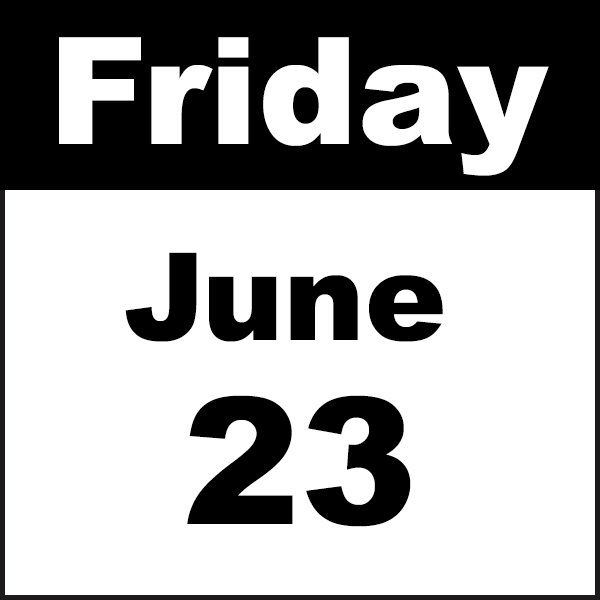 We would normally be going to the Celtic Fling this weekend but we're skipping due to a rainy forecast and WM's ongoing bum knee which will be finally be surgically fixed up next month. We're both looking forward to that. It's been a long time coming. Instead, I'll be assembling the Lego Typewriter, which I have been coveting for a very long time. WM found it online for less than cost and jumped on it.
Seriously, eBay is your friend for so many things, but especially items I like to call purchases of regret. Disney souvenirs, older collectibles, pricey Lego sets, craft supplies…somebody out there impulsively bought it and just wants some of their money back.
Time for the Friday 5! This weeks' theme is Be curious, not judgmental. It's a reference to Ted Lasso, you can see that scene on YouTube here.
How do you feel about (or what do you think of) soccer, the sport known everywhere but in the U.S. as football?
It's always been around, but for the longest time it was more of the student athlete's which wasn't football, basketball, or baseball. I wasn't able to watch it before Ted Lasso but now I can watch and understand most of it.

What have you been forgiven for?
Many transgressions, small and large. The tough ones are the ones I don't know if I'll be forgiven for. I hope I'm forgiven for not being the best spouse during my first marriage. I hope I'm forgiven for snotty things I said while growing up.

Who is the most joyful person you know?
My dog Murphy, who thinks he's a person.

When were you most recently a fish out of water?
Impostor syndrome looms large in my life, so there are many situations where I think, "why was *I* invited to this meeting?"

Under which circumstances are you the best version of yourself?
In summertime, when I can let my hair air dry without freezing, when I can spend time outside with ease, when the sun stays out the longest. When I've spent some time at the beach and end up with pink shoulders and salty beach waves I feel the most myself.

When it stops raining (next week?) I'm going to start working outside for part of my day. I have a hood for my laptop to hopefully reduce sunglare, and I found a little table in the garage that needs some love (aka spraypaint) and will be a much better work surface than a lap desk.
I'm still tweaking the styles on this new blog design. My CSS skills are very rusty!
---
Good news! If you're a regular reader but forget to check in, you can subscribe to a once-a-week email with links to that week's posts! Click here to sign up!