This is just to document that, once again, I have stopped biting and picking at my nails. The cuticles still have a way to go because they keep cracking. I was using Aquaphor on them but recently switched to almond oil and they're already much better.
To celebrate, I bought some Color Street nail polish strips (that is my Color Street consultant's page) and what better theme to go with in June than rainbow? I did a mostly okay job putting them on. I started with the pinkies and didn't realize I could stretch them width-wise until the middle fingers.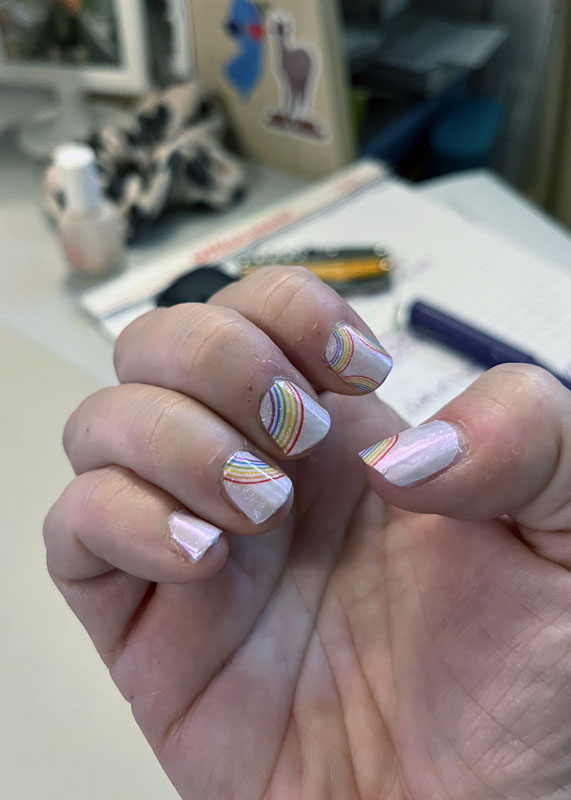 My pinkies were too short to even get to the design part of the strip! My thumb and index finger nails grow the fastest, and this is as long as I'm going to keep them because I'm already gouging and scratching myself left and right. I'm waiting for the other 3 fingers on each nail to catch up.
Anyway, it's June and it's Pride Month and if you've been here long enough you should already know that this straight cislady loves her LGBTQ+ friends and coworkers. Everybody deserves to be safe, loved, and warm.
---
Good news! If you're a regular reader but forget to check in, you can subscribe to a once-a-week email with links to that week's posts! Click here to sign up!