Did you know that German Chocolate Cake isn't actually German? It was created here in the US, but the chocolate used for it was a sweet baking chocolate created for the Baker's chocolate company by a man named Samuel German. It became called Baker's German's Chocolate and the cake created with it was named German's Chocolate Cake which became German Chocolate Cake..
This is all to say that today is WM's birthday, and I baked a German Chocolate cake from a mix created by noted German Elisabet Krocker.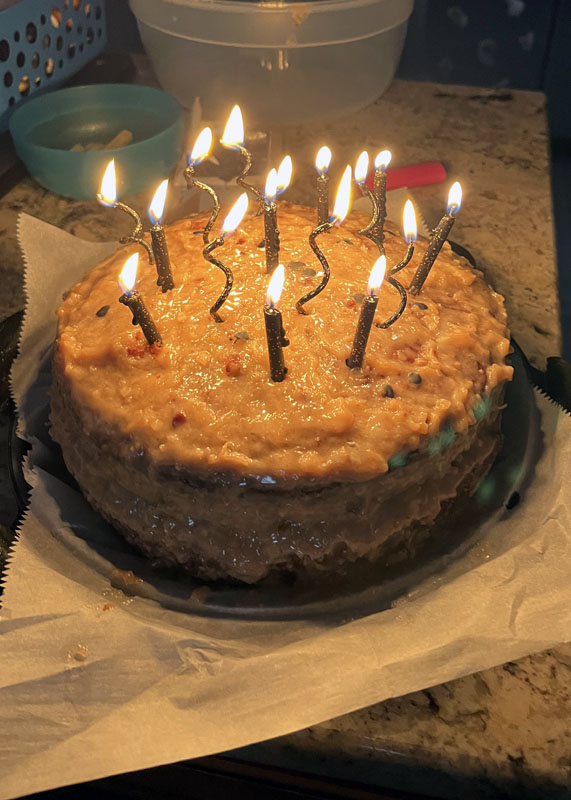 Happiest of birthdays, WM! When our life together isn't idyllic and boring it's pure chaos and you are the perfect adventuring partner to navigate it with. I love you and I'm still sorry I gave you Covid for your birthday last year. <3
---
---
Need some more email in your life? If you're a regular reader but forget to check in, you can subscribe to a once-a-week email with links to the week's posts! Click here to sign up!