The number one reason I don't do things when I'm supposed to is because I'm overwhelmed. This doesn't serve me well at the job that pays me, so there I've managed to learn to break down large projects into smaller tasks and power my way through. This also doesn't serve me well here where I enjoy a tidy home, so here I also take the large projects and break them down into smaller tasks.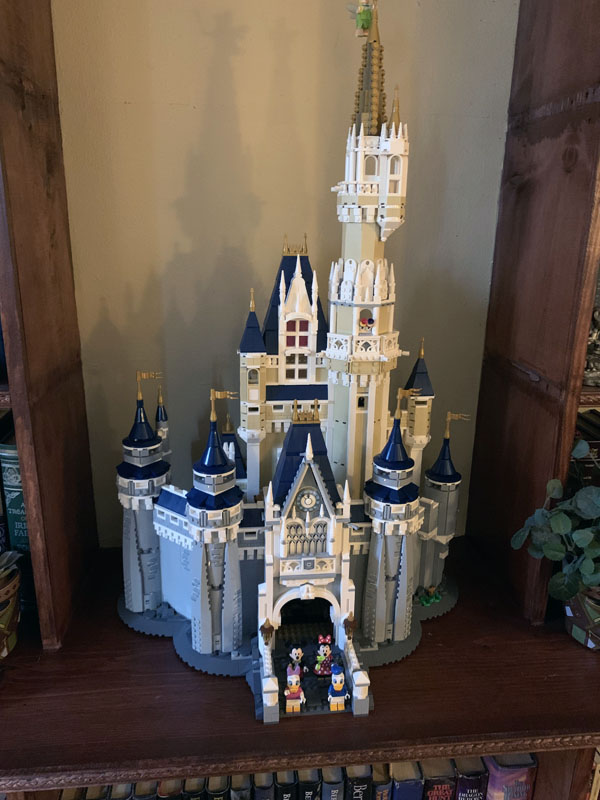 But when it comes to this blog? "I have to remember to blog about this. And that. And that thing. And pictures of this. And…and … and…" is what freezes me in my tracks. Then google helpfully emails me that views are dropping and my email service reminds me it's not sending weekly digests because there is literally nothing to digest and I just become overwhelmed and stop.
In order to break the inertia I am here just pouring words out. Open the floodgates!
I took the CAE exam on Monday, December 6th. The content and difficulty was right where I thought it would be. I won't know if I passed for another few weeks (they mail a letter) but I'd give myself a 50/50 chance of passing. Some questions were easy, some required thought but I think I got it, but more than few of them definitely flummoxed me. If I don't pass, I'll take it again in May.
I was so burnt out from studying that I only picked up a book for pleasure reading this past weekend. Which is why there haven't been book updates.
The Coronavirus Omicron variant is burning through the US at a record rate. Vaxxed and unvaxxed people are catching and spreading it. Vaxxed people are doing well, unvaxxed are struggling a bit. This variant is more contagious and less severe. Which means that more people are surviving it (good!) but more people are catching it (bad!), and hospital beds are still full because of the increased number of mostly-unvaxxed people who do become terribly sick and die (terrible!). I have reconciled myself that we're all going to catch it because…
Next week, fingers crossed, we're going to Walt Disney World for the first time since 2018. The timing is shitty but my mental state is that of the teen in the horror movie who becomes stir crazy hiding in the shed in the woods. They decide that they're going to try to run back to the house, despite everything. That's me. I'm that teen. Hope I don't trip.
My return to the office date has been postponed indefinitely. As the only person in the world who desperately wants to go back to the office, this hit hard. WM's been teaching remotely again for two weeks but has to return on Tuesday.
The Biden administration, which I really did work hard to help win, is wholly unimpressive. I knew Biden was a centrist, and while he is still exponentially better than Trump, he and the whole party are about as firm as room temperature Jell-O on every issue I cared about. I used to be a Libertarian (I know) years ago because I yearned for a third party to come in and shake things up. We need a shakeup that's not of the insurrection variety.
I mean even the CDC is doing things like rolling back quarantine recommendations to get people back in the workplace. Do not even get me started on how we're all left to scramble for rapid Covid tests that don't exist and to do our own research on which masks to buy, only to rely on news sites that create affiliate link lists to masks on Amazon that are allegedly good but then the Amazon suppliers just send out counterfeit masks because what even is regulation? I will trot out this lovely word that my grandmother used to use: AGITA.
I made cards for a holiday card swap and the January card swap that I'm a part of. I hadn't crafted in so long and the absence of CAE studying let me get back to that.
Christmas was lovely, but a little bittersweet because it's the second year we kept it small. WM bought me the Lego Cinderella Castle set for Christmas. It took the two of us 2 hours a day over 4 days to assemble it, and it's one of my most favorite things in the house right now.
This is the second year of a not-dry January and of having no new year's resolutions.
All of us are taking longer to adjust to my MIL moving in than we expected. It's not terrible, it's not even bad, it's just a lot of change and I think I may have been a bit naive about thinking it would be a cakewalk.
This year I mark 10 years at TNP, 10 years married to WM, and turn 50. In that order. I turned the banner up top gold to commemorate.
I have a new iPhone! It was time, and the upgrade fee was reasonable.
If you are thinking about taking a 23 and Me or Ancestry type test, just keep in mind that what you find out may affect not only you, but people related to you. As always, the wildest stories I know aren't mine to blog about.
I'm watching NJ Devils hockey to help while away the long winter nights. They are terrible this year but entertaining.
That's that. The first post back is always the hardest. Happy 2022.