Holy crap, September's gone? It's Libra season now? What even? Where did it go? I would normally post this tomorrow but that's the Friday Five day and posting multiple times in one day is so 2003.
Here are some thoughts and photos from September that were a little thin for their own posts.
Murphy's ACL continues to heal slowly. We're still keeping him on anxiety meds in order to keep him from being … him and reinjuring it by being … him.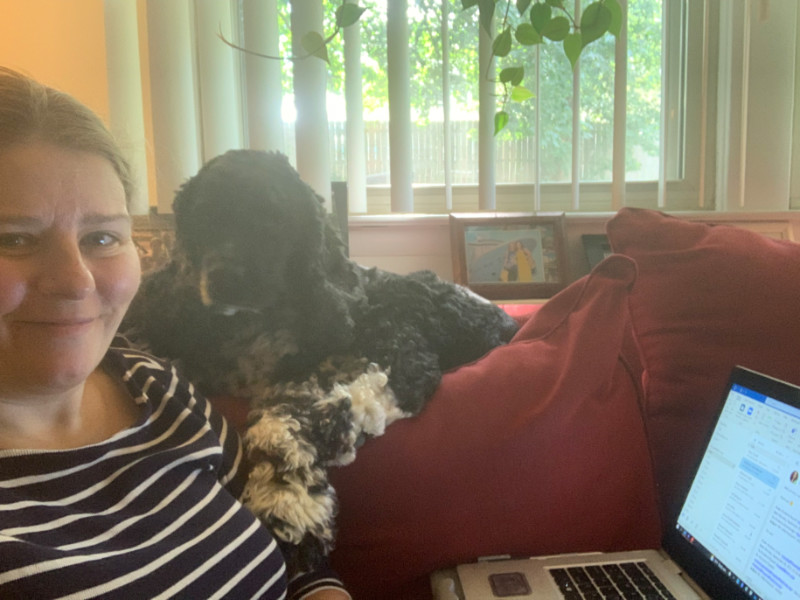 Throughout September, my dental implant tooth felt weird. I didn't think anything of it honestly because I had a sinus thing for a few weeks and my whole face felt off. Last Monday I was flossing and it wiggled. What? I made an emergency dentist appointment and thankfully the implant itself wasn't failing. It was just the crown loosening. My dentist reglued it for no charge and it's good as new. I tell you, all of the dental problems I've ever had have been concentrated on this one tooth. If this fails, I'm getting a titanium fang.
Last year at TNP nobody received a raise because, you know, uncertain times. This month we all received a very generous across-the-board raise retroactive to July!
I made applesauce with apples from the farmers market.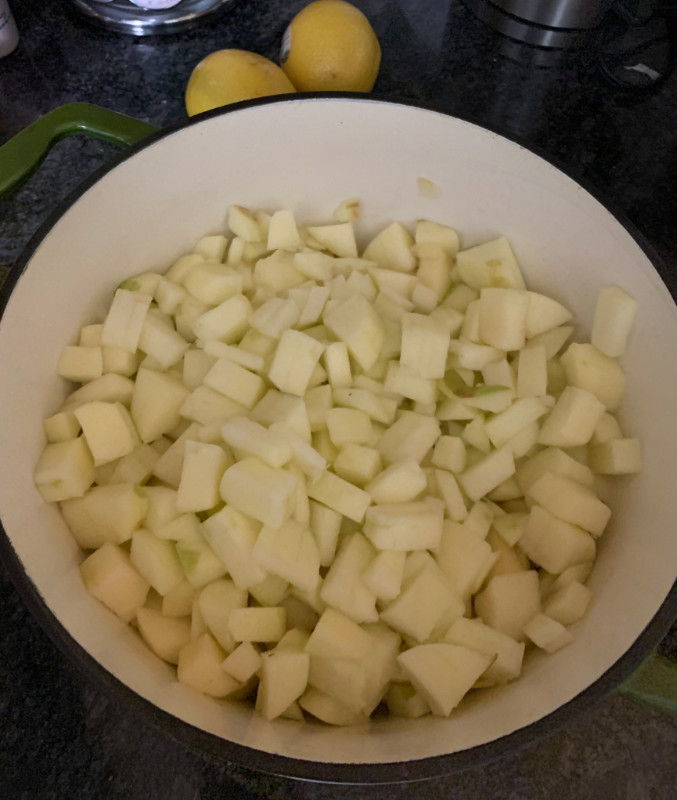 I'm still in full on Study Mode and it's getting easier. This week I passed the test exam at the end of the unit for the first time. I'm able to read for longer, I'm retaining my flashcard definitions faster, and parsing out the questions is becoming easier. The downside is that my pleasure reading is nonexistent. That's ok. Only a few months to go.
Covid cases are on the rise again in my county, and I'm back to wearing a mask inside of stores. (I still eat indoors at restaurants. That's the crazy risk I'm ok with.) The mask has become so commonplace now, it's depressing. Here is my life hack for minty-fresh purse masks.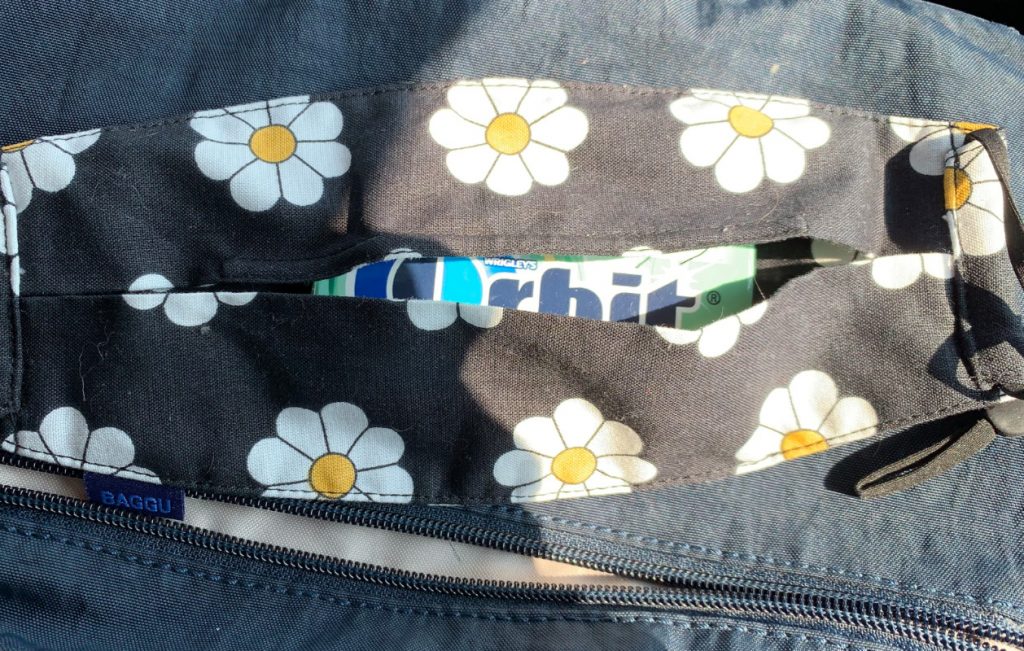 WM is eligible for the booster because he's teaching and I am so thankful.
On September 25th, Billie Eilish performed at the Governor's Ball Music Festival and I watched the concert live with my VR headset! It was really cool!
Duolingo is on hiatus until the CAE exam is over. But my NYT crossword puzzle streak continues. I allow myself 2 google lookups per puzzle (usually on geography, my weakest link) but it's been months since I've used both.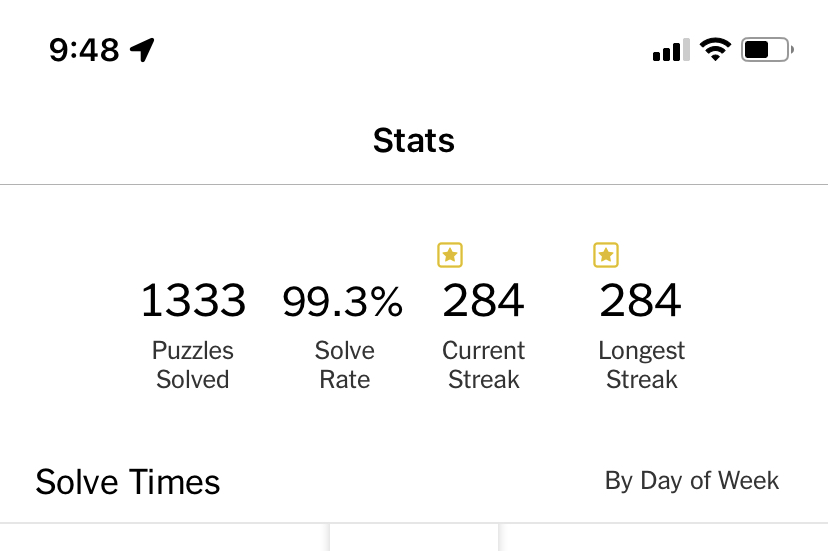 ---
Good news! If you're a regular reader but forget to check in, you can subscribe to a once-a-week email with links to that week's posts! Click here to sign up!