On Sunday, I completed another trip around the sun. Hooray for me and everyone else who shared the day. I have complicated feelings about my birthday, because 1) the first week of September is terrible and 2) how I'd like to spend my birthday has never dovetailed with how the people I love like to commemorate my birthday.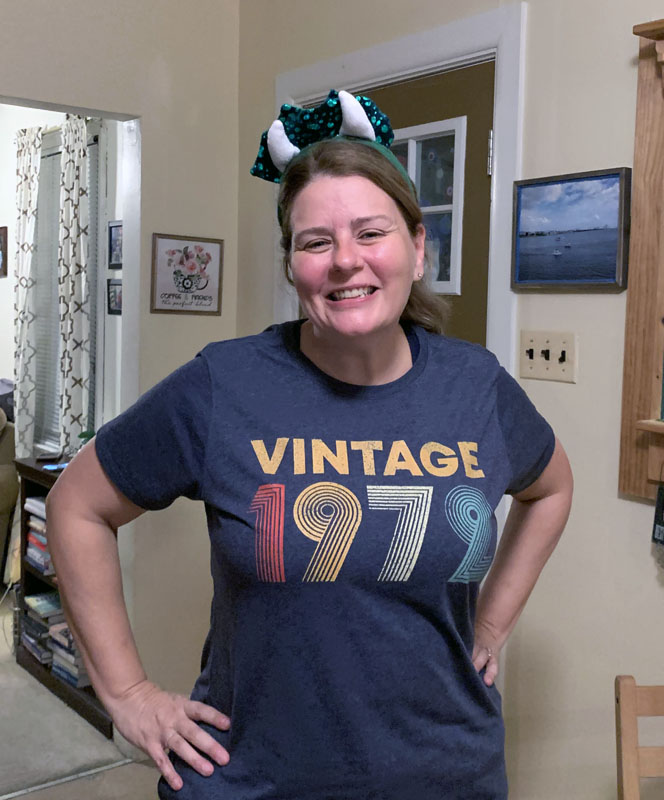 However, I have small people in my life who adore the ceremony of singing happy birthday and blowing out candles and it makes me happy to see them happy. So we shall do that until they become surly teenagers with Labor Day Weekend plans of their own, and then I shall go away for the weekend and eat at a restaurant with cloth napkins, wine flights, and flammable desserts.
Like last year I chose to bake my own cake. This year I went with a banana cake from Sally's Baking Addiction with chocolate icing from Taste of Home. It turned out so well. Sally's Baking Addiction is one of those sites where the recipes never fail to disappoint me.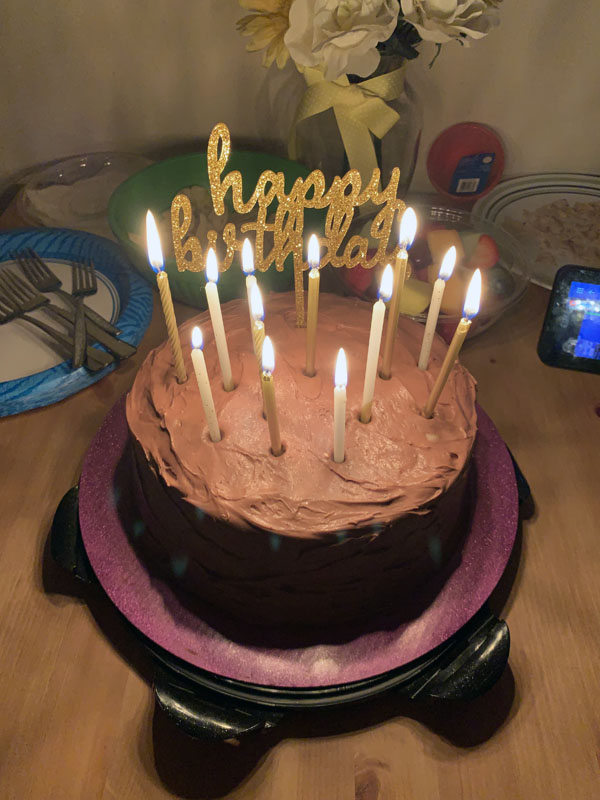 My frosting didn't turn out as dark as Taste of Home's photo, likely because I didn't use dark cocoa. But it was amazing and Nephew A, a somewhat picky eater, said it was the best cake he ever had. My heart exploded into a monsoon of confetti and I didn't care about the color of the frosting anymore.
I bought a set of 3 cake boards for frosting and transporting the cake and they are game changers. My dishes are not large enough hold a 9″ cake for frosting, and the cake transporter lid you see above has an indentation for a handle so it's not flat the entire way across and the cake gets smushed upward in the middle. I will never again bake a cake without a cake board.
I had Hawaiian pizza (suck it, haters) and was showered with presents and love. Nephew A and I played Among Us. We are both terrible at Impostoring but he's cuter at it.
After the last 2 tumultuous years, I'm just thankful to be alive. But I'm already thinking of next year's birthday – my GOLDEN year!
---
Good news! If you're a regular reader but forget to check in, you can subscribe to a once-a-week email with links to that week's posts! Click here to sign up!