In March, I started some seeds for this year's garden. Out of everything I planted, I emerged with:
One sage plant
One lavender plant
Five moss roses that look barely viable
Two cauliflower plants
Five jalapeno peppers
Five sweet pepper plants
Eight regular tomato plants
Eight cherry tomato plants (two varieties)
Last weekend, I transplanted most of the above seedlings into individual pots and put them into my little greenhouse. The cauliflower went right into one of the beds with some lettuce seeds. This will keep them cooler than being in the house but still warmer than they would be if I left them outside.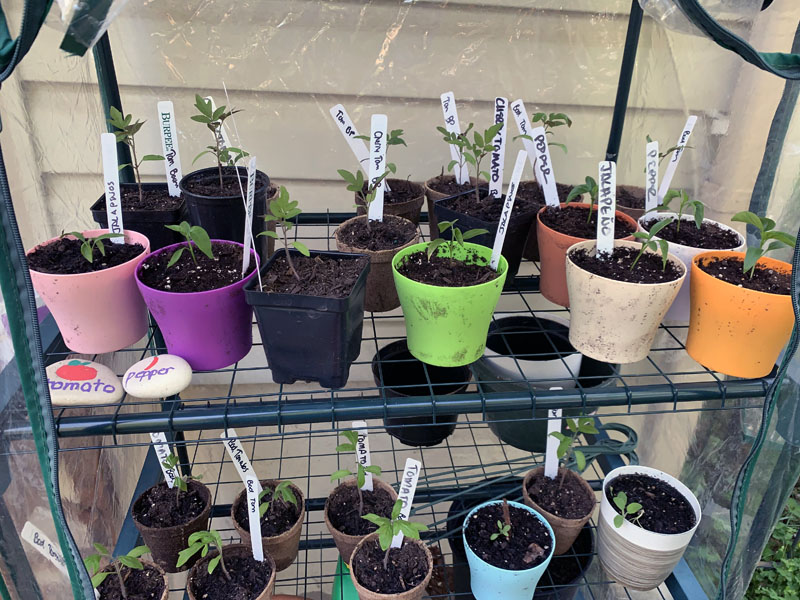 Some of these plants will be given away because I couldn't bear to cull the seedlings when too many sprouted. See the little painted stones on that shelf? Nephew A painted them and gave them to me for Christmas!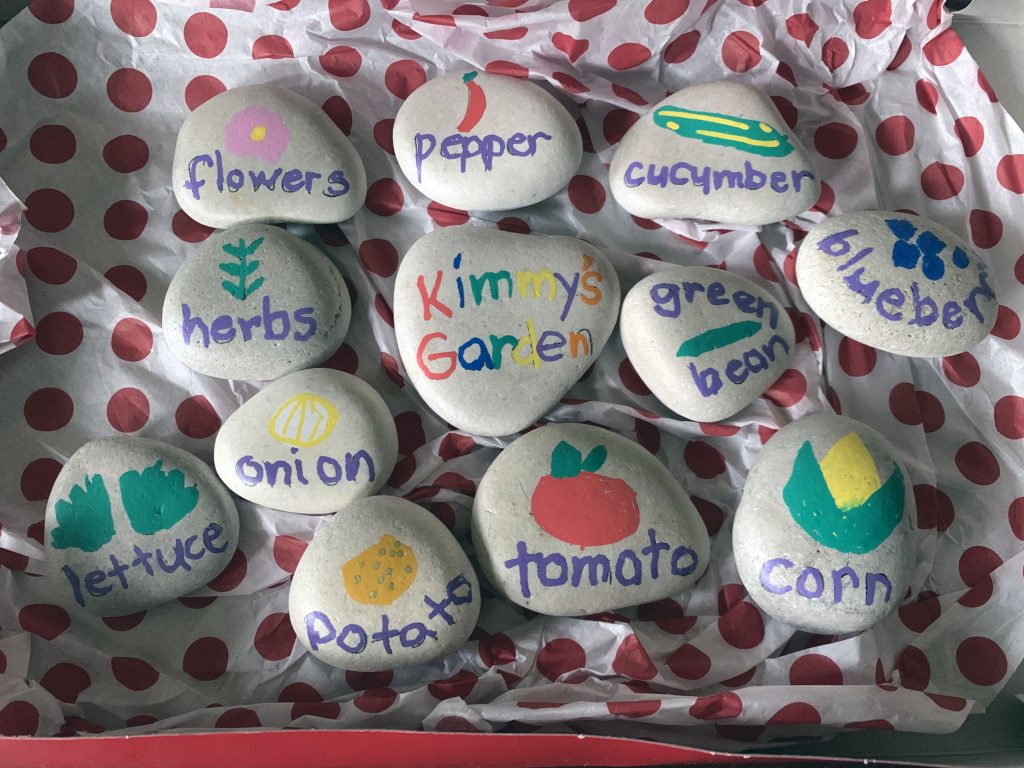 I have been waiting to use these since I received them! Everyone should have a nibling, just saying.
The next big garden milestone is May 10th, when it should be safe for me to fill the four raised beds with seeds, plants, and my custom made plant markers!
---
Good news! If you're a regular reader but forget to check in, you can subscribe to a once-a-week email with links to that week's posts! Click here to sign up!