It's hard to say goodbye to a 22 year old Jeep, especially one as special as Brunhilde was to us. On a fateful day in May 2007, WM packed her up with as much as she could carry and drove from Michigan to my Dee-luxe Apartment in the Sky here in New Jersey to start our lives together. When he scored a teaching job with a 45 minute drive each way, he ended up taking my Saturn because it was newer and had better gas mileage, and Brunhilde carried me the few miles a day to and from the train station. The Saturn crumbled and made way for Molly, but Brunhilde kept ticking.
That is, we kept driving her even with: a passenger window that wouldn't roll down, no A/C, a broken radio, a broken front bumper, a ceiling that had its cloth tacked up with upholstery screws, a starter that would only work on cold days if the gear shift was put into neutral, a broken back windshield wiper, and door hinges that sounded like a dying moose when you opened/closed them.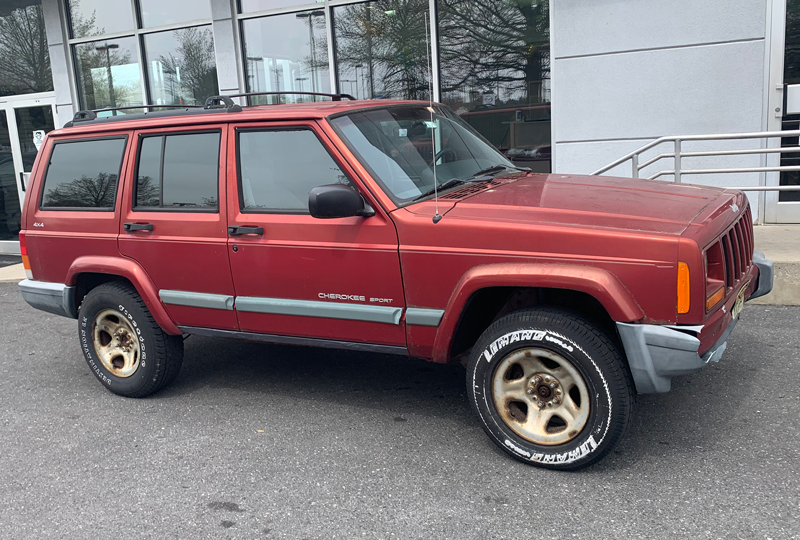 But time and tide wait for no Jeep and despite her last repair, Brunhilde began to physically crumble in our driveway. As in, rusty shards of undercarriage falling off. And when her fuel gauge stopped working, it was time.
After some research, we'd like to introduce you to BrunhIIlde. That's two uppercase IIs, for the number two.
BrunhIIlde is a 2 door 2017 Jeep Wrangler with industrial styling and … and … A TOP THAT COMES OFF!!! After decades of craving, I finally have a pseudo-convertible car and I cannot wait for summer.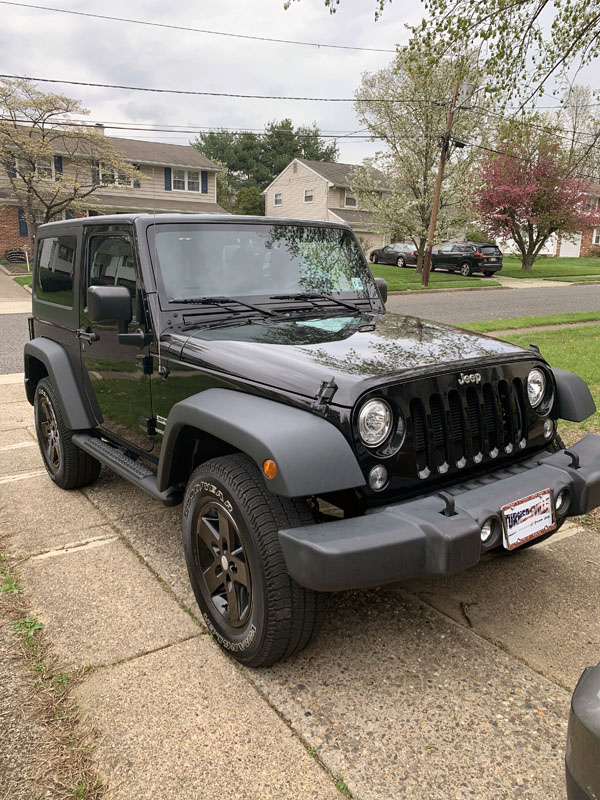 As is just, WM will take her to work when he returns because she is the newer car, and Molly will become my full-time car. However, I do have a standing reservation to take BruinhIIlde to the beach.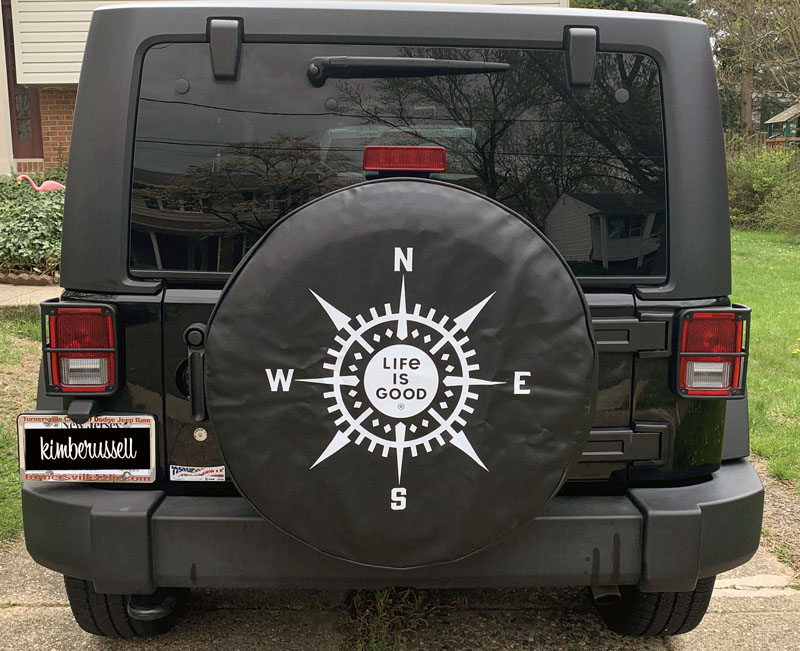 Life is good indeed.
---
Good news! If you're a regular reader but forget to check in, you can subscribe to a once-a-week email with links to that week's posts! Click here to sign up!