This won't be the most evergreen blog post, but I've been watching the live feed of the erupting volcano in Geldingadalur, Iceland.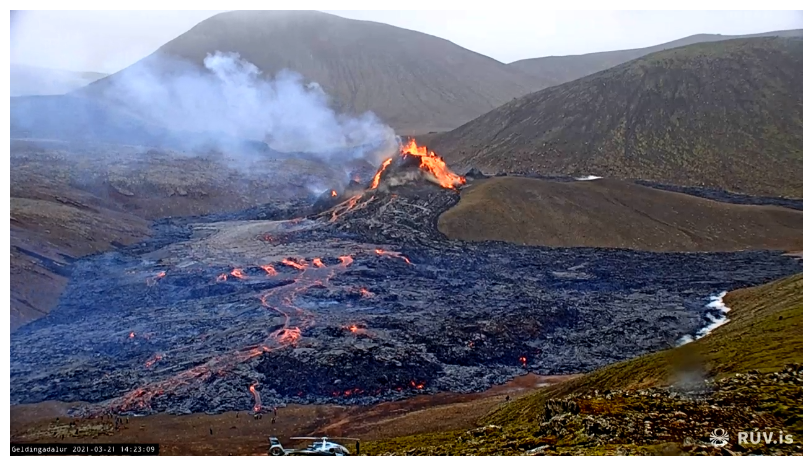 To watch, click this link and then click the play button in the middle of the photo to start the camera.
Once you're viewing the video, click the diagonal arrows to make the video full-screen. If you rewind through the video and want to get back to the live stream, clicking "BEINT" will do that.
This is definitely one of the best things the internet offers – watching historic, non-deadly events from a safe distance.
During the day you'll be able to see gutsy scientists walking around the edge of the molten rock. But nighttime is when it's the prettiest.
---
Good news! If you're a regular reader but forget to check in, you can subscribe to a once-a-week email with links to that week's posts! Click here to sign up!